This is not AskCody reviewing AskCody. Having recently started working for AskCody, the focus during my onboarding has been getting an objective insight in how customers perceive the company and the platform. Exploring reviews on technology review site G2 seemed a good place to start to review the Microsoft integrated workplace platform;
Are you as curious as I am to read what they like, and maybe even dislike about AskCody?
A Review of Reviews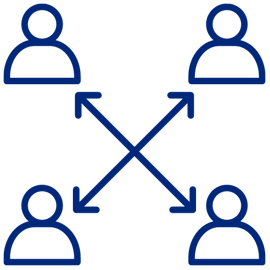 On March 3, 2021, Eva, an I.T. specialist for a large enterprise with over 1,000 employees, turned on her laptop and shared her feelings with the world. She posted a comment which can be viewed here on the technology review website G2.com about a piece of software her enterprise uses to manage team meetings.
She gave the software five stars out of five.
Investing in this software was possibly the most genius decision Eva's enterprise ever made. With more than half of the global workforce working from home because of the pandemic, how else could Eva improve communication between remote teams? Without it, she couldn't book meetings, organize meeting rooms, and register visitors for those meeting rooms.
Her life would be so much harder.
Eva called the software "easy-to-use" and "very useful." She said the support she received was "fantastic."
Under the section that asked what she disliked about the software, Eva said:
"I have nothing major to say."
The software Eva reviewed is AskCody´s.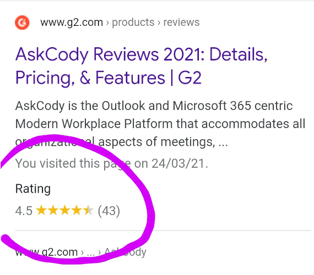 And Eva is one of 26 users who rated AskCody five stars on G2, making it one of the highest-rated meeting management tools on the entire website.
Another 17 users rated the platform four stars out of five. But nobody rated it any lower. So that means AskCody has an average rating of four-and-a-half stars.
In terms of percentage, four-and-a-half-stars is 90 percent. For comparison, Dropbox has an average rating of 4.4/5 on G2. Microsoft Outlook has an average of 4.3/5. And Salesforce has an average rating of 4.2.
So AskCody got a higher review than the world's most famous tools.
And the love doesn't stop there.
AskCody is one of the top tools G2 users would most likely

recommend

.

AskCody is among the platforms that offer the

best support

.

G2 calls AskCody a "

leader

" and "

momentum leader

" because of its phenomenal user review score.
If G2 were the Academy Awards, AskCody would be "Titanic" and sweep the board.
G2 users love AskCody.
But Why?
AskCody is a meeting management and resource scheduling platform built for Microsoft that:
Books meetings and meeting services

Manages visitors

Generates bills/reports

Provides you workplace insights
And it's creating a huge buzz online. So that's why Benesch, Olympus, Dunelm, Eversheds Sutherland and other global brands use it. These companies have lots of personnel, busy front desks, and lots of meeting services requirements, so they need software they can trust. British home furnishings retailer Dunelm has used AskCody to integrate office spaces and meeting rooms for seven years. Boston-based law firm Burns & Levinson relies on this meetings management suite to automate labour-intensive meeting tasks, maximize billing hours, and provide white-glove experiences to clients.
AskCody makes meetings easier for corporations, law firms, financial services companies, and other companies. The tool improves resource utilization, facilitates ordering catering, and produces detailed analytics for better communication, collaboration, and co-operation between co-workers. Unlike many other meeting management tools, AskCody connects with Outlook and Microsoft 365 so users can automate facilities management, optimize workspaces, and book rooms, hot desks, and other services in a few clicks.
And that's why Eva loves it.
Hang On, Is Eva's AskCody Review Even Real?
And what about the 42 other reviews?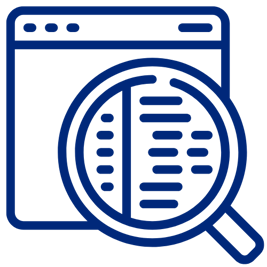 And this is the problem.
People are wary of online reviews. Really wary. And for good reason. You've heard the horror stories about fake feedback on Amazon, where bogus reviews sell on the dark web. And Instagram, where so-called influencers buy followers.
It's a big fat fake world out there.
But the reviews on G2 are different.... They're legit.
Look at Eva's AskCody review again -->
See how it says she's a validated reviewer? That means G2 asked Eva to identify herself through her LinkedIn profile or business email address before posting her review. (She's a real person.) And she where it says she's a verified current user? That means G2 validated Eva's review. (It's a real review.)
G2 doesn't allow users to leave reviews for current or former employers, And it uses super-smart algorithms to stop fake reviews from appearing on its site. (Why can't Amazon do that?)
So Eva's a real person who left a real review about how much she really loves AskCody.
But why would Eva take time out of her busy day to post an AskCody review in the first place?
Because AskCody provides a lifeline for enterprises that want to manage teams. So, people like Eva tell the world about it.
And Eva's not the only one.
Kristian thinks AskCody is the "Most Complete and Stable Solution on the Market"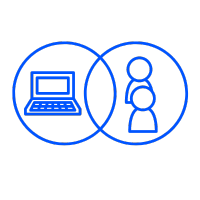 Kristian works for a mid-market enterprise in a small town in Denmark. It's close to the fairy-tale castles and chocolate-box towns of Jutland. And he works for an enterprise called Vivabolig that constructs new homes in the area.
And he's used AskCody for four years now.
Kristian primarily uses AskCody to book meetings for Office 365, and he's only experienced one issue with the platform in those four years. (AskCody fixed it in minutes.) Other than that, the platform has been running 24/7 with no downtime.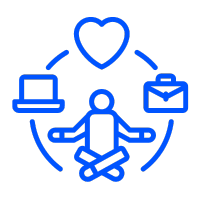 Kristian is so happy with AskCody he posted a review on G2. Just like Eva. And he gave AskCody five stars out of five. Just like Eva.
(And Kristian is a validated user too.)
"I've tried many meeting room solutions," says Kristian in his review. "AskCody is by far the most complete and stable solution on the market."
Those are big words!
Kristian also uses AskCody to show meeting information to his co-workers in the office:
"This means less chance of double booking meeting rooms and more productivity in those meetings. There's the ability to book on the fly when you arrive."
Kristian adds he has nothing bad to say.
What's the Consensus About AskCody on G2?
The awesome thing about G2 is that everyone has different opinions about software like AskCody. Some reviewers like specific features more than others. Reviewers prioritize things like price, integration, or the buying experience when calculating their scores. It's all subjective.
But the consensus about AskCody is that it's easy to use, easy to set up, and the quality of support is incredible.
When asked what they like the most about AskCody, reviewers say:
1. Quality of Support
Reviewers like AskCody's customer support more than anything else, with "quality of support" receiving an average rating of nine stars out of 10. This rating is significantly higher than AskCody alternatives like Robin (8.7/10) and Condeco (8.5/10)
In case you were wondering, AskCody provides users with an astronomical amount of support:
A step-by-step guide to getting started with the tool

In-depth and easy-to-understand troubleshooting guides that cover topics like error codes and hardware compatibility.

Frequently asked questions (with answers!)

Webinars

Online training

Expert tips and tricks

COVID-19 support
Users can also speak to an actual human whenever they like. AskCody has a streamlined support ticket system, and customers can expect a speedy reply.
What Users Say
"When there is any little issue, they have a fantastic support service,"

—

Eva M.
"The support is also excellent and very customer-friendly oriented. Very professional,"

—

Patrick S.
"Great support," Kristian K.
2. Ease of Setup
The second thing AskCody reviewers like the most is the installation and integration process. "Ease of setup" has an average rating of 8.7/10 on G2, significantly more than an AskCody competitor like Teem (8.3/10) or EMS Enterprise Workplace (7.2/10).
Why is AskCody so easy to set up? Often-complicated processes like adoption, deployment, testing, and setting up admins, displays, and services happen within minutes, even if customers have never used meeting management software before.
What Users Say
3. Ease of Use
The third thing AskCody users like the most is how easy it is to use the platform. "Ease of use" has an average rating of 8.5/10 on G2, significantly more than an AskCody competitor like Roomzilla (8.3/10) or EMS Enterprise Workplace (7.7/10).
The reason for this high ranking because AskCody requires little end-user training and integrates so well with Microsoft Exchange (so you can use it with 365 and Outlook). It seems some tools require a Master's degree in meeting management. But not AskCody.
What Users Say
"Registration of guests makes the first step into the bestseller office easy and professional,"

—

a retail administrator
"AskCody is simple and easy to use!"

—

George M.
"Simple conference booking,"

—

Clifton D.


But Not Everyone Can Like Everything
No software is perfect. And G2 has a sprinkling of AskCody cons. Eva misses some usage statistics but understands AskCody is adding more stats and looks forward to using them soon. Patrick S., who works for a mid-market enterprise, says there are a few translation errors into German. But he realizes AskCody is trying to fix these as soon as possible.
But the vast majority of reviewers have no complaints whatsoever:
"I really don't have any dislikes at this moment,"

—

Amy P.
"I have not experienced any issues with AskCody,"

—

George M.
"

We have no dislike about AskCody, we love the solution

," — a healthcare administrator
And when asked what they dislike about AskCody, one reviewer, an administrator for a non-profit, says: "That we did not find this platform sooner."
What About AskCody Competitors?
AskCody is one of the highest-ranked meeting management suites on the website. And there are several reasons for this.
Cost
Teem, an AskCody competitor, also automates visitor management and meeting room booking. But G2 users say it's more expensive than AskCody.
AskCody vs. Teem
AskCody: 4.5/5

(winner)

Teem: 4.3/5
(Average total scores on G2)
Return on Investment
EMS Enterprise Workplace Management is another AskCody alternative. It manages meeting room and scheduling too. But users say it's slower to generate a return on investment than AskCody.
AskCody vs. EMS Enterprise Workplace Management
AskCody: 4.5/5

(winner)

EMS Enterprise Workplace Management: 3.9/5



Language Support
Like AskCody, Robin optimizes bookings and meetings management. But AskCody does it in more languages. Robin only supports English, but AskCody speaks more languages than a U.N. interpreter — English, Danish, German, Finnish, French, Norwegian, Spanish, and Swedish.
AskCody vs. Robin
AskCody: 4.5/5

(winner)

Robin: 4.3/5



Customer Support
MeetingRoomApp plans company meetings. Just like AskCody does. But G2 users think the quality of customer support MeetingRoomApp is not as good as that on AskCody.
AskCody vs. MeetingRoomApp
AskCody: 4.5/5

(winner)

MeetingRoomApp: 4.1/5



Reviewing the Reviews
Reviews are only one component in your buying process, but reading what other users think about software proves invaluable. AskCody reviews on G2 are overwhelmingly positive, with users praising the platform's quality of support, ease of use, ease of setup, language support, and return on investment. It certainly says something when not a single user has rated AskCody less than four out of five.
We really appreciate our customers spending time on reviewing AskCody, and hope you can use it when deciding on your meeting management software provider. And if you are already an AskCody customer, we hope you will share your honest feedback, positive but definitely also constructive feedback, it will help others and enable us to continuously improve and optimize.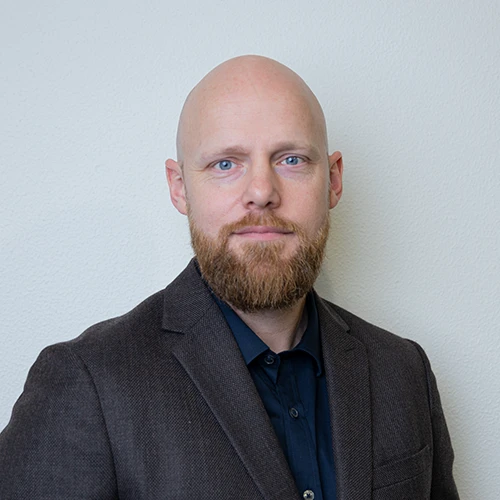 Bas van Wijk
Marketing Director, AskCody. Works with improving workplace experiences and limiting friction for meeting stakeholders. Bas has large experience in inbound marketing, demand generation, and customer relationship management.