Plans
Our plans bundle the most popular features together into consumable, easy-to-buy plans.
All plans include Workplace Starter for free so you get data and insights to make smarter decisions.
Essentials
$

20
€

17.5
room/mo
$

6
€

5.5
desk/mo
Advanced
$

40
€

35
room/mo
$

6
€

5.5
desk/mo
Add-ons
Choose the AskCody Add-ons that completes the AskCody experience. All Add-ons includes the Workplace Starter Plan.
Meeting Room Displays
$

20
€

17.5
room/mo
Visitor Management
$

199
€

160
lobby/mo
The Full Feature List
Select the plans and Add-ons that adapt to the needs of your organization to help you reach its goals faster. Hover the mouse on each feature to learn what's included in each plan.
Workplace resource overview
Full overview of all meeting rooms, their capacity and their features across all your locations and at different time zones.
Meeting and event overview from Outlook and Office 365
A complete and user-friendly overview of today's meetings planned and scheduled in Outlook, Office 365 and Exchange, presented in an intuitive dashboard for meeting managers, booking managers, office managers, and meeting room owners.
Workplace Dashboard
A complete overview of what goes on at your workplace, how your meeting rooms are utilized, when meetings are happening, when visitors arrive, and if the right service is confirmed by the service vendor (some features requires Workplace Advanced).
Utilization and analytics dashboard
Measure meeting room or desk usage, capacity or time utilization, meeting duration and see leading indicators in a change of booking behavior
Reporting and advanced booking insights
Real-time utilization data, utilization reporting, and advanced analytics. Experience how your office space and meeting rooms or desk are being used with Workplace Insights.
Metrics and leading indicators
See metrics that show when space is underutilized and can be scaled back or repurposed into more productive space.
Room and desk reservation
Basic Room or Desk Reservation inside Outlook and Office 365 with a modern Workplace Add-in.
Advanced search for rooms and desks
Search by attribute, purpose or context of a meeting room (e.g. video conference), special features, equipment and capabilities (room with a white board or projector), or search for a meeting room with a guaranteed minimum capacity.
Support for multiple locations and time zones
Search for and book rooms and desk across multiple locations and time zones. Multiple room booking supported for e.g. video conference rooms.
Link to Office Maps
Include Office Map to meeting invitations for easy navigation to the meeting room (Additional 3rd party purchase is required for the actual wayfinding).
Service vendor booking
Order services from Service Vendors like Catering, Facility Services or Facilities Management right in Outlooks familiar interface.
Vendor Management console
Vendor Management console with comprehensive management capabilities for Service Vendors (Canteen, Facility Service, Facilities Management).
Clean up times, table arrangements and buffer time management
Setup and configure clean-up times, book only available table arrangements for specific rooms, and built-in buffer-time management.
Cost center management, tax reporting, and billing tracking
Cost center and billing tracking built-in. Bill your respective cost center directly, manage client matter numbers, and leverage user information from Active Directory.
Reporting capabilities for service vendors.
Extensive, built-in reporting capabilities for Service Vendors. Compiled or individual order reporting.
Data export and API
CSV exports for Cost Center or Billing Tracking for ERP systems + API access.
Visitor Management console for receptionist
Visitor Management console for the Reception with comprehensive visitor management flows over overview.
Check-in, check-out and expected guest overview
Manage your visitor lists from the Management console in the reception. You can use it to check in visitors, add notes and keep track of check-ins, check-outs and expected guests.
Pre-registration from Outlook and Office 365
Pre-registration of guests in Outlook and Office 365. Always stay ahead of today's visitors and which meeting they are attending. Make it easy to guide visitors to the right room.
SMS and Email notifications
Employee and guest notification with Text and email.
Check-in screen incl. NDA signing
Add a visitor check-in screen to your visitor management configuration, and let guests check-in on self-service kiosks.
Real-time booking from display
Real-time room scheduling on meeting room displays. Display, book, end, extend or cancel meetings from integrated meeting room screen. Room displays are updated in real-time, showing meeting details and calendar changes the minute they happen. Walk up and know instantly if the room is available or if you're in the right place.
No-show capabilities, room check-in and confirmation
Track how many meetings get scheduled but never happen, which cuts into valuable collaboration time and wastes expensive room resources. Optionally require check-In for room bookings. Confirm meeting reservations to claim rooms with automatic cancellations of no-shows.
No-show capabilities, room check-in and confirmation
Track how many meetings get scheduled but never happen, which cuts into valuable collaboration time and wastes expensive room resources. Optionally require check-In for room bookings. Confirm meeting reservations to claim rooms with automatic cancellations of no-shows.
Error report faulty equipment
Error report faulty in-room equipment with automatic notification to Facilities Management (Requires Workplace Essentials).
ActivityView with full office/desk/room overview
Real-time office availability is visible to everyone on large displays. Display what's happening in the office now, showcased on large displays you already have. Provide everyone with one complete overview of the day's meeting activities on large overview screens.
Display App for iPad & selected Android POE displays
Talk to sales
Not sure about which plan suits best to your organization? Give us a call.
Your price for Workplace
Essentials
Total
Key Benefits of AskCody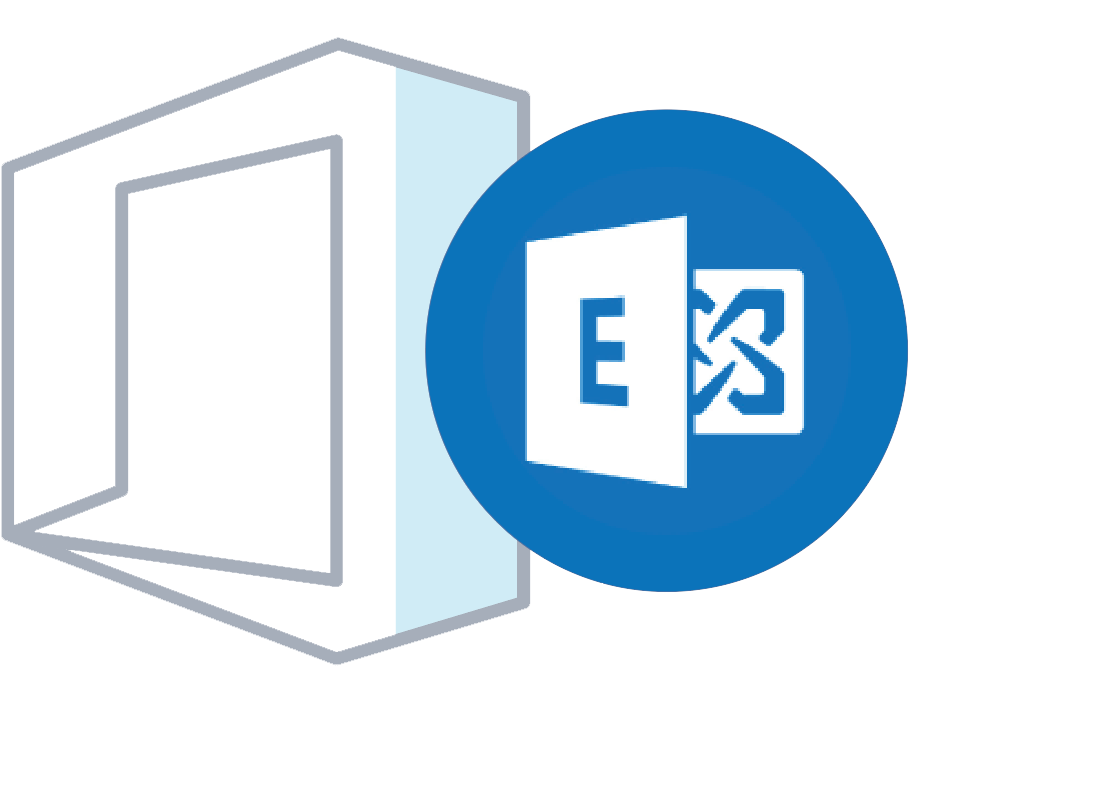 Modern Add-ins for Outlook and Office 365
Available modern add-ins for Outlook and Office 365 to centralize deployments and ensure consistent performance.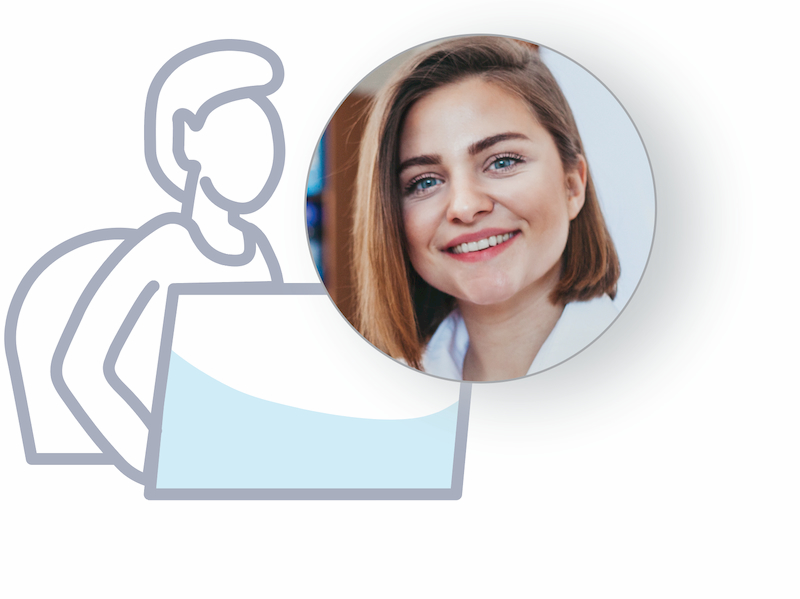 Access to the Customer Success Manager Team
Access to the customer success manager team to ensure support based on all the ins-and-outs of your setup.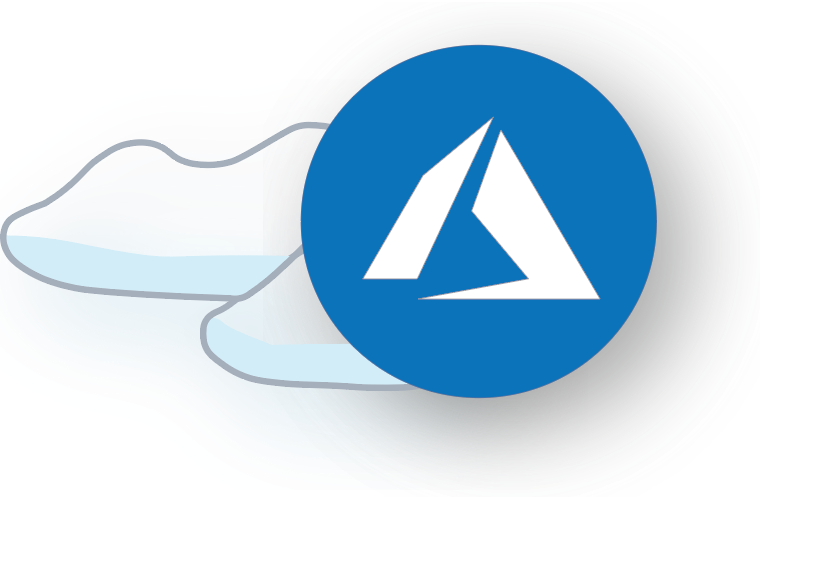 Runs on Microsoft Azure
Built on Microsoft Azure, benefitting from Microsoft's unmatched scale and experience running trusted enterprise cloud services around the globe.
Additional Benefits
Advanced Security
AskCody supports Modern Authentication (OAuth 2.0), is TLS +1.2 compliant and manages credentials with Azure Key Vault.
Support and Inherit Scheduling Permissions for Exchange and Outlook
No need to re-assign scheduling permissions when you get started with AskCody. It adapts to your organization.
Active Directory and Azure Active Directory
Seamless integration with Active Directory and Azure AD to perform user management, role provisioning and deployments.
Cloud Management Portal
AskCody provides a 100% cloud-based management portal, that allows flexible and scalable workplace management.
Download our Pricing Guide
This guide will explain how our platform, modules, and features translate into our pricing, plans, and add-ons.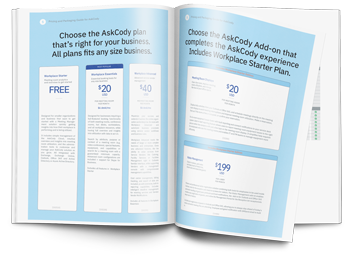 "Without AskCody, the search for meeting rooms would be difficult and a lot of resources would have been wasted. The municipality of Skanderborg is, therefore, more than happy for our AskCody installation and 100% satisfied."

Hundreds of satisfied AskCody customers, including: