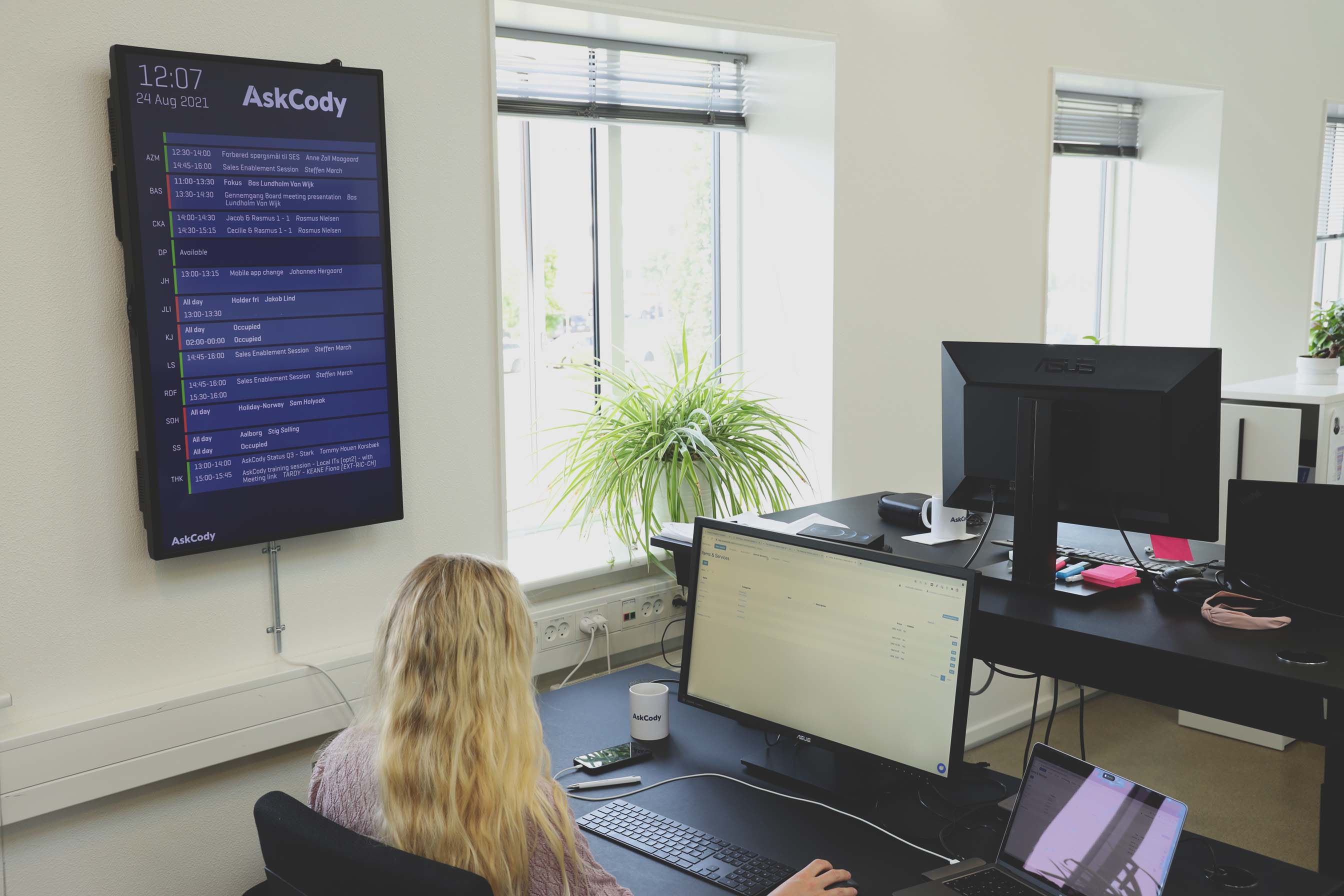 ASKCODY BLOGS
SIGN-UP TO THE ASKCODY BLOGS
By subscribing to one of our blogs, you will receive insights on modern workplace topics and/or updates on the AskCody platform.
Here you can sign up for the blogs from AskCody, and I'm saying blogs because we have two different options to choose from:
One is a blog about general information on meeting and resource management, modern work and hybrid workplaces.

the other is for specific product updates on the AskCody platform for customers, or for when you are considering AskCody.
We promise not to spam you, both newsletters are send out on a monthly base.
When you've signed up you can easily change your settings get blogs directly in your inbox or follow us on social media for more information.
Have a great day,
Andreas, Product Marketing Specialist at AskCody