Streamline labor-intensive tasks related to meetings with AskCody
The AskCody Meeting Booking and Management Platform increases meeting efficiency, improves resource utilization with detailed analytics, and makes ordering catering and meeting services easier. AskCody makes collaborating with coworkers more productive and guests happier.
Achieve more with AskCody for Outlook and Microsoft 365.
Powerful alone. Even better when used together.
AskCody offers a full stack of features for Meeting Room Booking and Management, Meeting Services, Visitor Management and Workspace Analytics harmonizing the needs of both individual employees and entire organizations to Manage Meetings Smarter.
AskCody is the most comprehensive Meeting Room Management Solution for Microsoft 365, Exchange and Outlook.
AskCody is the perfect solution for meeting management in Outlook, Microsoft 365 and Exchange.
Do you need a meeting management solution?
Download this eBook to learn what a meeting management solution could do for your organization.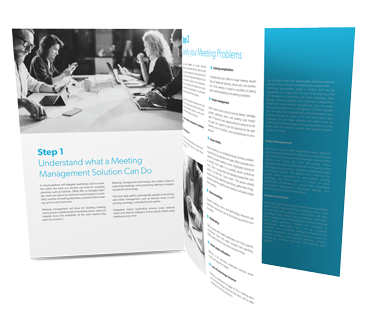 Don't miss your dose of meeting management knowledge
"Innovative solutions like AskCody will help our joint customers dynamically find the right space with the right equipment at the right time much more efficiently than ever before.

"
Hundreds of satisfied AskCody customers, including: