If you are in the process of acquiring a Microsoft integrated workplace platform, and you have talked to some different providers you probably could not refrain yourself from asking the sales person; "Why should I buy from you?". Well, that is an excellent question, and thanks for asking. Continue reading to understand what answer to expect from us at AskCody.
Our Promise To You
In order to answer "Why AskCody?", it is important to understand how we help facilitate your buying process. We will be curious, we are genuinely interested in, and dedicated to helping you and your colleagues removing excess friction and driving meeting efficiency in all meetings, starting today.
Our overall objective when getting to know you is not to "make the Sale", or "get a contract signed". We see this as the start of a long lasting relationship and therefore we are aiming to understand a good fit between your challenges, and what we can realistically offer to solve those. It´s also therefore we are measured on your satisfaction as a customer, how you experience the quality of our support, and we have ambitious targets on how long we can stay happily married.
Questions, Questions, Questions…
The practice we use to facilitate conversations with you is called "Consultative Selling". In order to learn and understand your needs and requirements we ask questions…. many questions….. difficult questions…., please bear with us. This might, at times, be overwhelming but it´s, in our opinion, essential to ensure a good fit. Read how one of our customers experienced this process;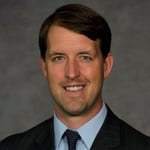 Lucas (Luke) Schnoebelen, Manager of Learning and Development at Shook; "It did not start with the typical ´here is a Rolls Royce of a room booking solutions with everything you may ever need.´ It was more like: "Tell me what you need, what you use today and then let me show how this could work for you. (…) we got a dialogue and a demo on how the platform could work in our specific environment. It was much more dialogue about our processes and our environment than a product presentation."
Regular contact and having good relationships with our (potential) customers has given us many questions, answers and solved challenges over the years, and we´re still learning, that is in your benefit. We will use that experience to give you an honest evaluation if we would be a good fit, and we are not shy of recommending another solution, or even a competitor, if that would be in your interest.
AskCody Alternatives, We Love Competition….
Preferably to eat, ….for breakfast. No seriously, they keep us on our toes and help providing you options. We all have a place in the market, and one (or none) of us will be the best fit for you. We are open and realistic on how we compare to our competition.
But a choice of which vendor should never be about 3 or 4 company names but on the important parameters that will make the difference for you. Think about; Ease of Implementation, Security, User adoption or ease of use, Service and Support and of course the good old cost:
Cost: There are many cheap(er) meeting management solutions out there, but which one offers you the most value for your invested dollar?
Security: Look for software built on Azure, providing independent ISAE 3000 reporting, and having security at its core.
Implementation; A well-documented process, and extensive experience in implementations, help you avoid expensive mistakes/delays and the consultancy hours that follow it. Time to value could also be a factor to think about.
Service and support: Is your vendor helping you getting most value out of you investment, also after implementation? Do you get a customer success person assigned? What about best-in-class round the clock support?
User adoption: change management is a company's worst headache, everyone can name at least one failed IT implementation due to poor change management. Solutions that reside native in Outlook, minimize change management efforts and time to adoption.
Complex buying process, we understand buying new software is not always easy… choose a vendor that goes a long way in supporting you in your process. Have you already seen this buyers guide for meeting management solutions?
Here are seven questions you need to ask yourself (and our competitors) when it comes to investigating in your next Meeting management solution:
How much of the implementation and maintenance can and should I do myself?

How long does I take to implement the meeting management solution?

Would I need to hire consultants to help with the implementation? And what do they cost?
How well is the solution integrated in my already installed systems. Would I need another portal to log-in?
Can I measure the effect of my meeting management Solution after implementation?
Who ensures we are getting the most out of our solution, also after the first year?

Who is there to help with question, and what is the quality of that service?
But We Love Our Customers More

We can say a lot of nice things about our self, but that does not necessarily help you in making a decision to work with us or not. We rather leave it up to our current customers to share why they choose us or prefer to work with us, that's one of the reasons we extremely proud of our G2 reviews and we value the case studies we have published. We strive to be open on how we are seen by our customers, Read this review of reviews written by an AskCody new joiner during his onboarding.
Reviews and feedback give us valuable insights on how to stay relevant and add value to your business. We use it to further develop our solutions, optimize our service & support and to make it even easier to implement and maintain our solution. One of the processes we continuously optimize based on reviews and feedback is the buying process, the process from you showing interest to an eventual buying decision. It can be a difficult and long process, and we go a long way in supporting your process.
Why Not AskCody?
There are numerous reasons not to choose AskCody, this could be very practical like if you would need desk maps, or wanting to replace Microsoft Teams, maybe you are using G-suit, but also if you are not able to go SAAS. Another reason could be when you have relatively few meetings, very minimal personnel cost, or low office m2 price. Then your savings would not be a significant as the opposite.
What it means to be an AskCody Customer
Let´s just for a moment assume you have bought into our you-specific-why, convinced your stakeholders and you are ready to plan the implementation of AskCody in your organization. Whoohoo, welcome, thanks and congrats to you!
You´re off to a good start, because now our well-oiled dedicated implementation team is ready to support you throughout your AskCody journey. When choosing Premium Services implementation, implementation support is included, saving you the cost of expensive consultants, and cutting time to value to the bone.
Our international team consisting of a Customer Success Manager, Customer success specialists, a Solution engineer, your Account Manager and access to all our technical resources, ensuring a comfortable implementation. Especially because they have done it for hundreds of customers before you. There will be more questions, in our charming US east-coast or Danish accents. We even have an implementation guide ready to help you plan things on your side.
After the successful implementation you will stay connected with your account manager and customer success responsible on at least a quarterly base, this to ensure you stay happy with the solution, and we´re making sure you´re using its full potential. Continuing to remove friction in meeting booking, and gaining efficiency.
Meanwhile our (well rated) support team is available via our stuffed help center, via e-mail ticketing or telephone, you choose your preferred interaction.
After the first contract period using AskCody you will review the period with your AskCody Customer Success Manager, and Account Manager and we´ll review how well AskCody was able to meet your needs. This is also the moment where you can help other customers by leaving an honest review on G2. After which you evaluate and in most cases extend your relationship with AskCody.
Finally.... the answer to; "Why AskCody?"
As you probably have realised by now, we don´t have a slick answer to that question in a cheat sheet or a Sales Playbook. Simply because there is no playbook and preparing standard responses are a no-go for us. It does not help you and for this specific question there is no standard answer we can respectfully give you.
We love answering "Why AskCody?" because it reminds us to be curious, and facilitates us in presenting you how we can solve your needs, and engage in a partnership that we both benefit from.
We therefore challenge you to ask the question, in your next call with one of our colleagues. We´d love to hear what you think of it, and if it resonates well. Read up on what we can solve for you and Book a demo, and please… ask Why 😎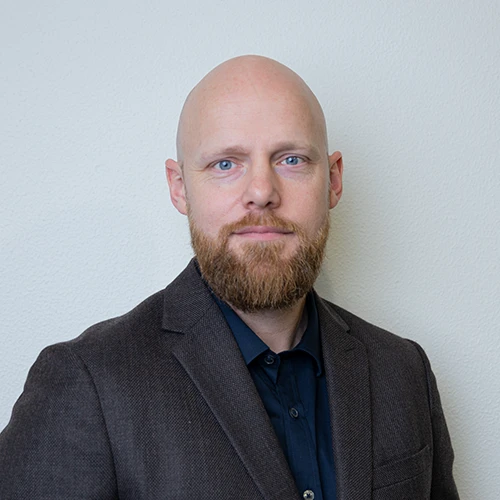 Bas van Wijk
Marketing Director, AskCody. Works with improving workplace experiences and limiting friction for meeting stakeholders. Bas has large experience in inbound marketing, demand generation, and customer relationship management.