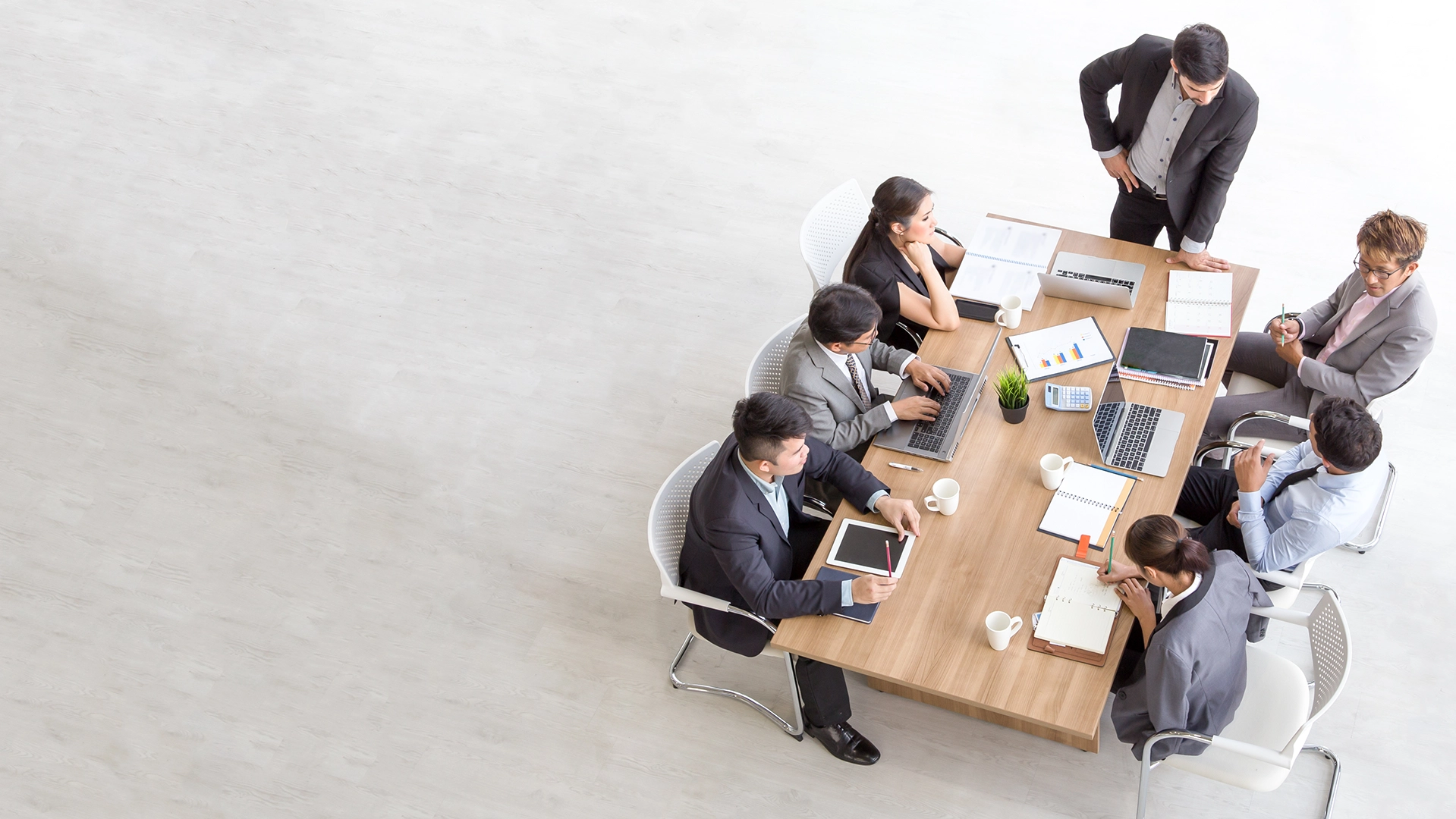 An User-Friendly Alternative To EMS
LOOKING FOR AN ALTERNATIVE TO EMS?
AskCody might be your answer.
With AskCody's Meeting Management Platform and it's advanced Outlook- and Exchange-focused advantages, you can create a highly efficient meeting experience across your entire organization. AskCody is an all-in-one meeting management platform that helps companies increase meeting efficiency by removing excess friction. It is a fully integrated workplace platform built for Microsoft.
We believe that businesses are making a shift from tedious manual processes and disjoint point solutions. They are moving to integrated platforms that help transform cross-organizational processes, productivity, and drive operational efficiency. This happens to optimize the way the workplace is managed and how people meet, work, and collaborate.
Learn here why major brands and companies are switching to AskCody.
THE ASKCODY BENEFITS
A great booking experience directly inside Microsoft Outlook and Microsoft Exchange

A platform focused on process automation to remove routine manual tasks for the support staff and back office

An

enterprise-grade platform,

ensuring scalability, reliability, and the highest level of compliance and security

Scheduling Intelligence

that gives you insights that help you make strategic business decisions about the workplace, that help you to be smarter about your office, drive down operational costs, while optimizing real estate utilization
Meeting management from Microsoft 365
HANDLE ALL MEETINGS FROM MICROSOFT OUTLOOK
AskCody is a brilliant alternative to EMS for companies wanting to manage all meetings from Outlook and take advantage of the infrastructure, rules, and permission that you have already built into your Microsoft 365.
With AskCody, you can handle all meeting-related tasks from the familiar interface of Microsoft Outlook and 365. This includes:
Booking meeting rooms and workstations

Adding room equipment, ordering services, and facilities

Pre-registering guests
This makes meeting management a breeze and eliminates the need to switch to different platforms when booking meetings, ordering services, and handling visitor management.
All-in-one platform built on Exchange
ASKCODY INTEGRATES SEAMLESSLY WITH MICROSOFT 365
AskCody functions as an intelligent layer within your Microsoft infrastructure, capable of sharing data natively with your complete Office 365 Suite including Teams, Outlook, Azure, Exchange, and Power-Bi.
Unlike other vendors, AskCody is built directly into Exchange Web Services leveraging the power and stability of Microsoft Exchange. Furthermore, this gives you empowered user administration with Azure AD with managing and setup options such as SSO (Single Sign On).
This harmony between AskCody and Microsoft 365 streamlines the meeting management process, creating a simple and seamless work experience.

Read more about the integration to Microsoft Exchange
Ensuring easy scheduling
AN USER-FRIENDLY INTERFACE
AskCody empowers your meeting planners to quickly find the right room, add services, and invite visitors. It is an user-friendly alternative to EMS.
You can book rooms using the AskCody modern add-ins, our mobile app for iOS or Android, or book directly from meeting room displays.
The AskCody Platform is designed with a user-friendly interface ensuring that even those who are new to meeting management software can use it with ease.
The intuitive design allows you to quickly schedule and manage events, meetings, and conference rooms without any hassle. Whether you're scheduling a meeting or organizing a conference, you can easily find the resources you need and see their availability in real-time.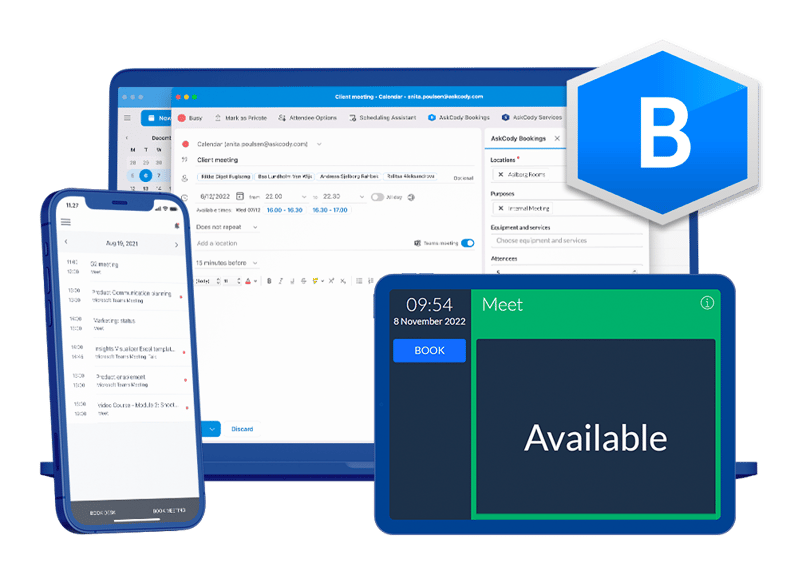 ISAE 3000 and GDPR compliant
SCALABLE, RELIABLE & SECURE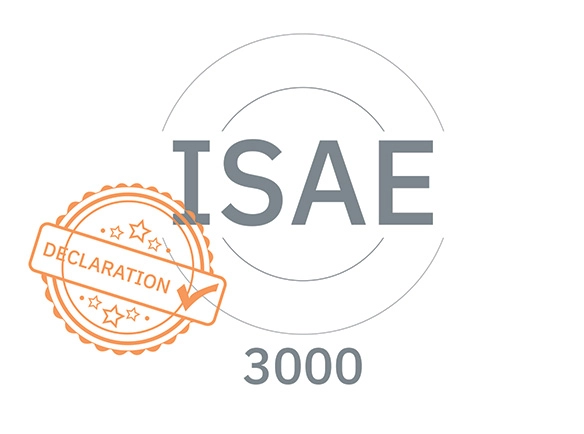 AskCody has achieved ISAE 3000 certification, demonstrating our commitment to maintaining the highest standards of data security and privacy.
The ISAE 3000 (International Standard on Assurance Engagements) certificate is a key assurance mechanism for companies that handle sensitive customer data. The ISAE 3000 certification provides an independent assessment of the internal control processes and systems related to information security and data protection.
This certificate serves as a testament to our customers that their confidential information is in safe hands, as we follow established standards and best practices for information security management. The ISAE 3000 certificate serves to our customers as a sign of AskCody's ongoing effort to prioritize our customers' data security and privacy.