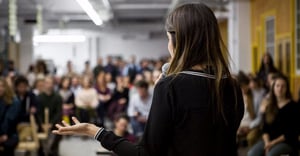 Events
Interact with similar peers at events and get more familiarized with meeting management tech. Embark on a journey with AskCody as we participate in a wide range of exciting events throughout the year. Join us at conferences, expos, and seminars around the world to explore the future of workplace management. Connect with industry experts, discover innovative solutions, and stay ahead of the curve.
On this page, we are highlighting the events with AskCody. Press each event to learn more and sign up. Don't miss out on the opportunity to meet our team and learn how AskCody can revolutionize your workplace productivity. Check out our event calendar and mark your calendars to ensure you don't miss these valuable networking and knowledge-sharing opportunities.
We can't wait to connect with you around the world at an upcoming event. You can see all our events below.