Secretaries in Eversheds Sutherland LLP are now managing a 50% increase in workload with AskCody. Learn how Eversheds Sutherland, the global law practice, incorporates modern AskCody technology to help support their complex meeting and visitor management tasks.
What is better than hearing it from the organization themselves?
The global multinational law practice with 74 offices globally in 35 countries. It is one of the 50 largest law practices in the world and as a global top 10 law firm, Eversheds Sutherland provides legal advice to an international client base that includes some of the world's largest.
Eversheds was first introduced to the AskCody visitor management features because they wanted to get their ISO certification. Therefore, they signed up to test the platform and later fully implement the AskCody Visitors Management System in January 2020. In August 2021, they also bought Bookings and Services (including desk booking) features in order to gain full advantage of the unified AskCody solution.
Customer: Eversheds Sutherland

Locations: 8 offices around US

Vertical: Law practice

Size: + 5,000 Employees

Partner since: January 2020
Customer Challenges
When we first approached Eversheds Sutherland, they highlighted the following challenges:
The reception team needed a system for handling and tracking visitors securely. They had no overview of visitors arriving and departing.

Admins had no way to streamline meetings across locations. They were having too many laborious and manual processes with managing meetings and service items across locations.

Had to produce a lot of manually typed reports for service providers. This meant that in order to tell the audio-visual department, catering department etc. what they needed to provide on a daily basis for that day's meetings they would have to do a daily memo.

After booking a meeting in an attorneys' outlook calendar to invite the attendees, they had to go into a completely separate program to book the room, order the services, and remember if there were; changes in date, changes in time, changes in service, and cancellations. That resulted in many errors.
In the search for a complete solution which could eliminate the manual process for admins managing meetings, service items, and visitors across locations Eversheds Sutherland evaluated eight different vendors. However, as the primary goal was being able to integrate with the software network system and have all in one place, AskCody's unified solution that integrates directly into Microsoft ended up being the right fit. Also, the user-friendliness, and extensive reporting options where you can see exactly what you need for the day, and what is coming, was a driving factor. Therefore, Eversheds set out to push it all out to end-users in their US locations in April 2020.
However, the covid-19 pandemic put a stop to current plans and all offices shut down in March 2020. Nevertheless, they decided they did not want to have users on the old system when they returned to office, so they later moved forward with the full AskCody platform and added more features with AskCody Advanced in August 2021.
"When we realized that AskCody was working well, and as we started to see a downgrade in our support from our current Rendezvous meeting management solution, AskCody was the obvious choice as it's an all-in-one solution. Internally, we wanted to have something that would integrate with Outlook and could help us communicate the meeting needs in one whole package. It's a one-stop shop whereas others we looked into seemed to be trying to fit a square shape into a round hole. AskCody was the only one that was really robust enough to provide all the services that we need."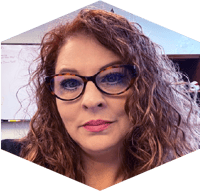 - Susann Holloway, Conference Services Manager at Eversheds Sutherland
Partner Solution
RESOURCES: +171 bookable rooms and desks
BOOKINGS: +3,500 per year
Receptions: 8 with visitor management
DISPLAYS: +5 room displays
SERVICE: Premium services
Eventually, Eversheds Sutherland ended up with the full benefits of the AskCody solution and rolled out the entire platform to their eight US offices. Booking coordinators can now book a variety of +171 rooms including video conference rooms, desks, work rooms, and client conference rooms, and ad services to the rooms like conference services, audio-visuals, catering, or support services.
As there was no real connection to the IT department through the previous meeting management platform, AskCody makes things much easier for everyone involved in the meeting journey by a seamless connection. Now, all US office locations also have a reception with implemented visitor management, meaning they can easily pre-register or check-in the more than 700 guests visiting the US offices monthly. The visitor experience is smooth because receptionists are a lot more prepared when visitors are pre-registered in AskCody. They know ahead of time who will arrive, have already automatically alerted security, and can have everything ready for them, so there are fewer clients having to stand around and wait. The visitor experience is smooth from the moment guests walk in the door to when they leave.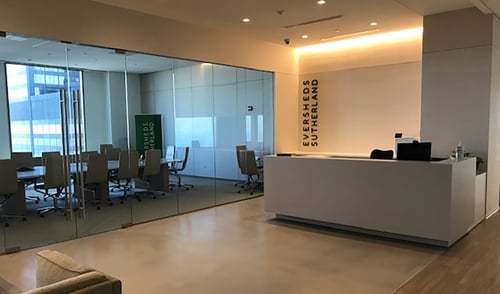 Reception area, US
"The benefits of AskCody is that we are all a lot more prepared. The receptionists are not struggling to gather visitor information, which has streamlined the whole process and made it much easier for the receptionist and a better experience for our visitors. Personally, I also utilize AskCody every day. The fact that admins can manage each reservation for a room and each request that is needed for that event or meeting all under one roof, really helped a lot with organizing and it's much better for our attorneys as well. Everyone gets it, and we don't have to have five or six different emails going back and forth for each meeting, which is actually what was happening in our last platform".
- Dale Pollock, Conference Services Manager at Eversheds Sutherland, Washington DC
With AskCody they can now easily interface with audio-visual, support services, facilities, conference services, and even with finance regarding everything that is required for each meeting. All under one platform where they can easily communicate back and forth.
Conclusion
The adoption rate for Eversheds went slower than expected due to the circumstances after the pandemic. With the emergence of hybrid work, some employees are still often working from home, however, with the majority of people slowly but surely returning to office and booking meetings, they are getting closer to normal with more than 30 meetings a day per office. The AskCody system will also be expanded to their soon-to-be ninth office located in San Francisco, US.
So, what is the value of having AskCody?
We're finding that our secretaries may have been managing two or three attorneys and partners before. Now they're managing maybe five or six. It's only possible to manage that increased workload, because they can handle everything in one spot with AskCody.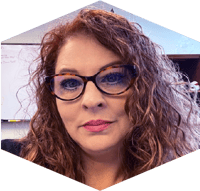 - Susann Holloway, Conference Service Manager, Eversheds Sutherland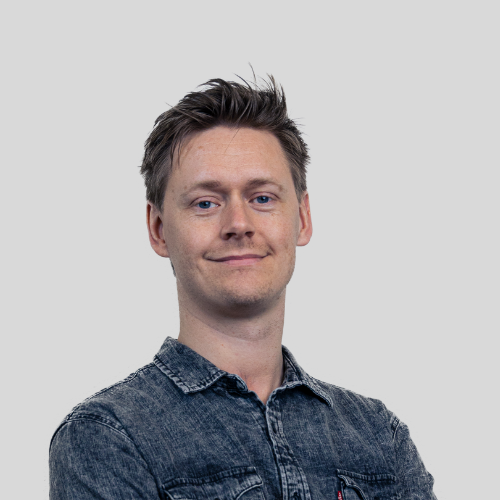 Steffen Mørch
CSO and Co-Founder, AskCody. Steffen helps organizations improve their meeting procedures towards scalable and cloud-based solutions.