Key Features
DASHBOARDS FOR MEETINGS AND DESKS
01.
Visualize meeting activity
Meeting Dashboards answer scheduling questions before they are even asked like, where is our meeting taking place.
02.
Show AVAILABILITY of ROOMs AND DESKs
Show meeting room and desk availability for everyone in the office.
03.
Get a workplace overview
With tile-view, you can easily get the workplace overview of desks and rooms.
04.
Dashboards for desk bookings
Use dashboards to highlight reserved and available desks in your office.
01.
Visualize meeting activities
Compact or Extended Layouts provides you with an instant, chronological overview of events throughout the day.
External visitors showing up to an event in your building would benefit from this overview to be directed to the place they need to go. Both views contain the same information however, Compact is suitable if you have multiple events, while Extended is optimal if you have less as it is condensed.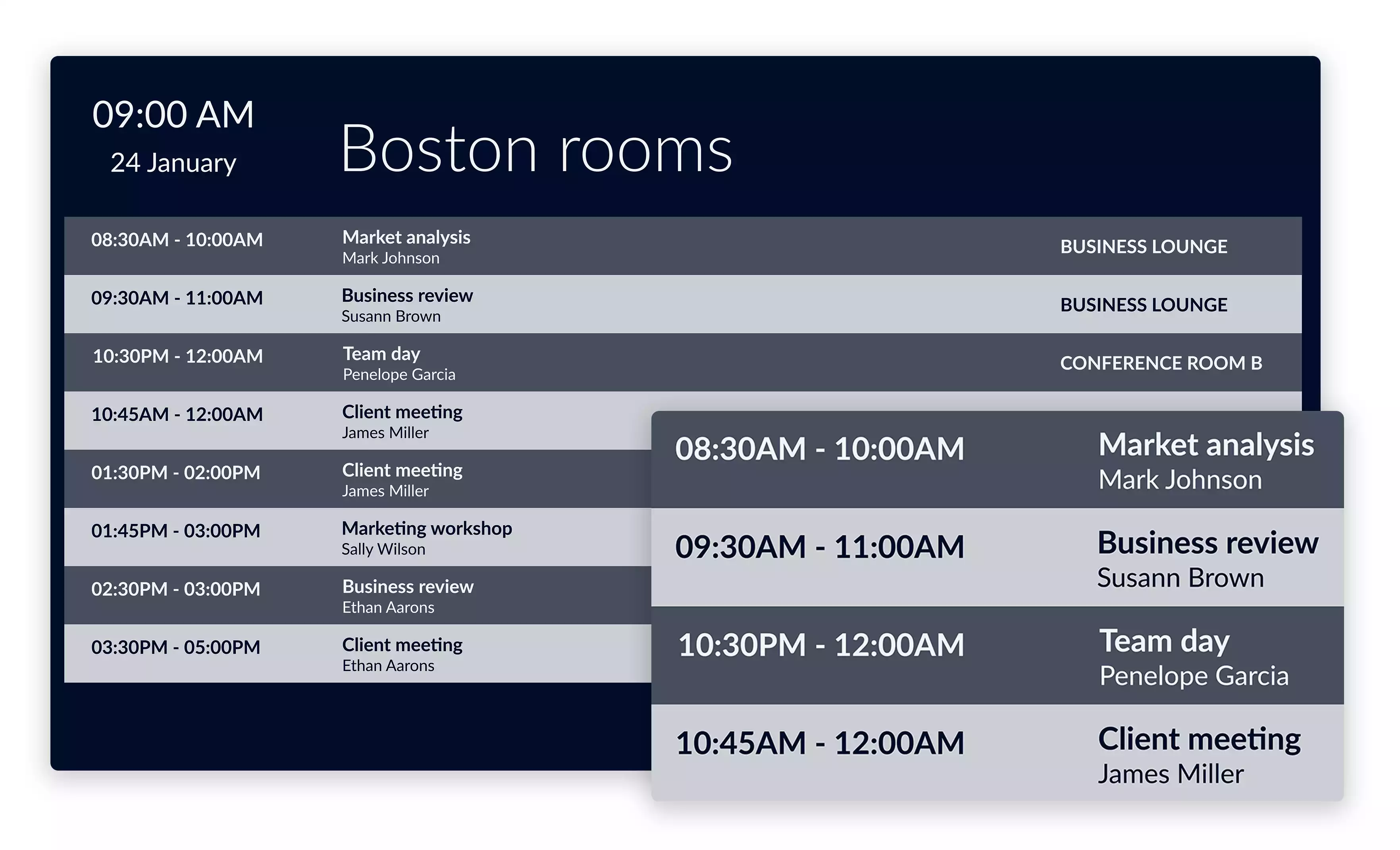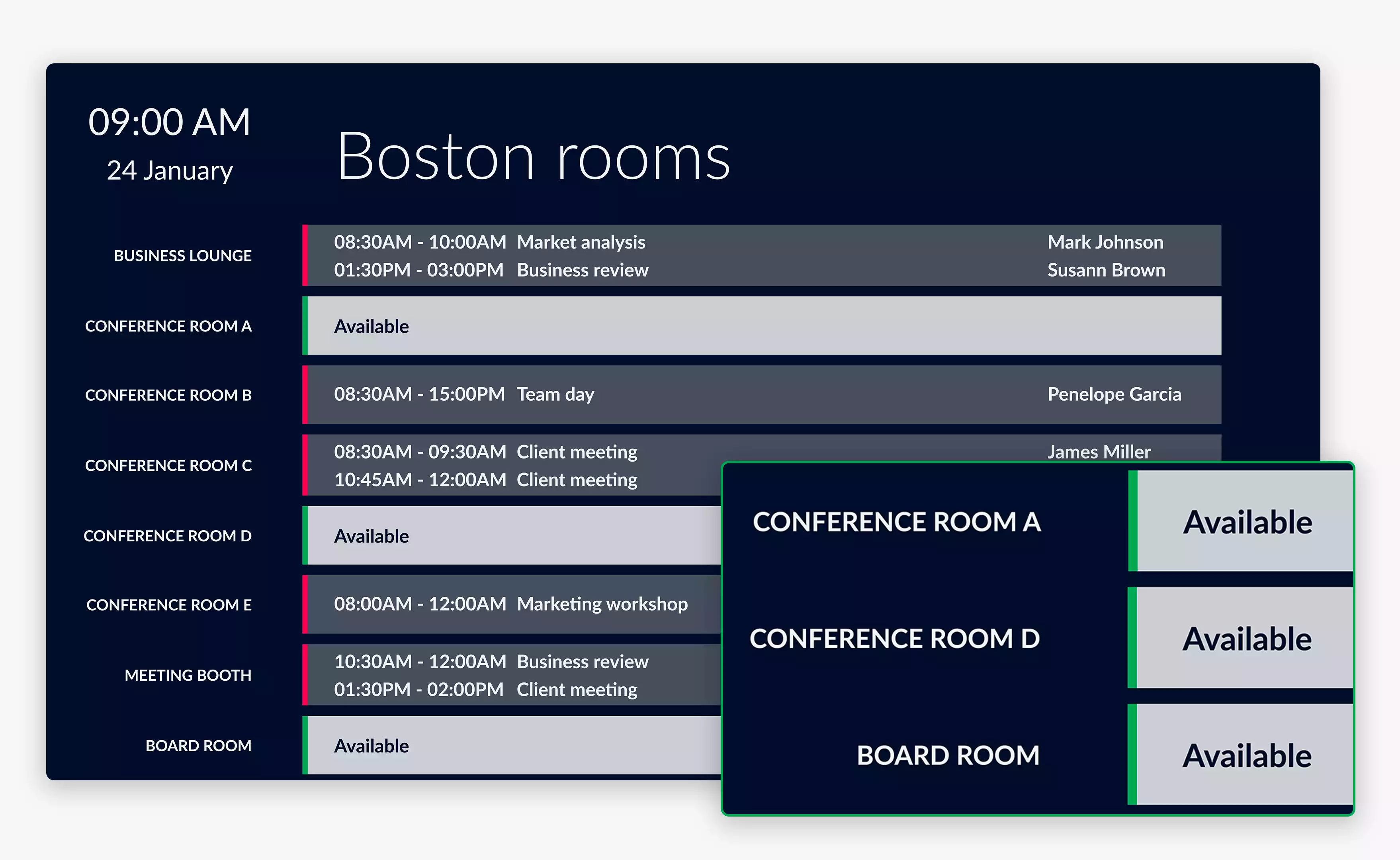 02.
Show availability of rooms and desks
Availability list layout is similar to the departure screens seen in the airport, but for meetings and desks. It displays activities for the meeting rooms in a dynamic list, which is updated instantly to your Microsoft 365.
This gives employees an overview of availability in the form of a digital list where status is visually presented with a green color sidebar, whereas the occupied status is represented by a red color sidebar.
03.
Get a workplace overview
Availability tile layout displays the events of specific rooms on people's calendars. It has seven tiles per screen with information about current and upcoming events for each room and its availability. The availability and occupation of the calendar are presented by bright red color and go back to the available state of white tiles when the event is over. The tile view is excellent if you want to combine more screens and make a display wall with 20 or more rooms.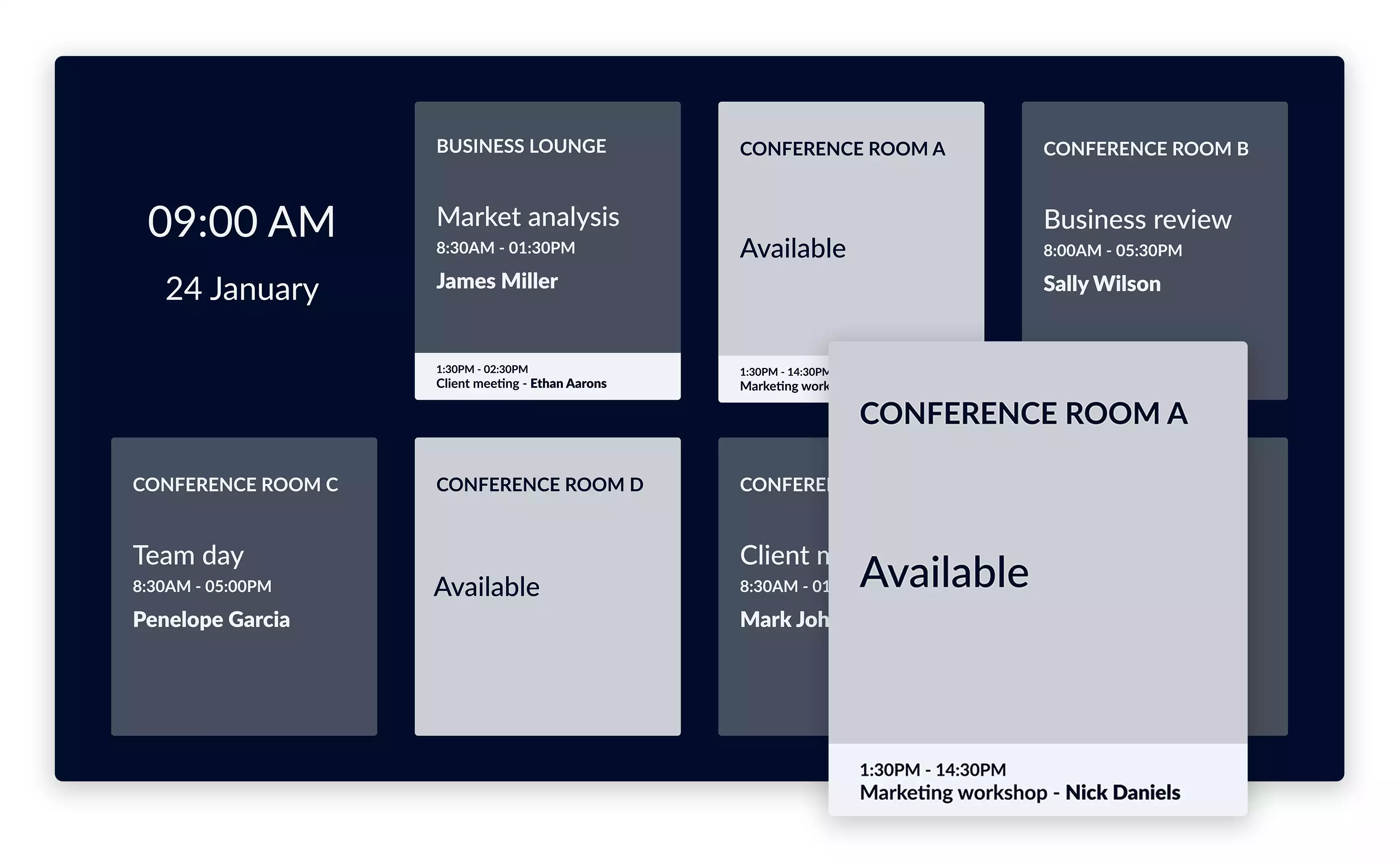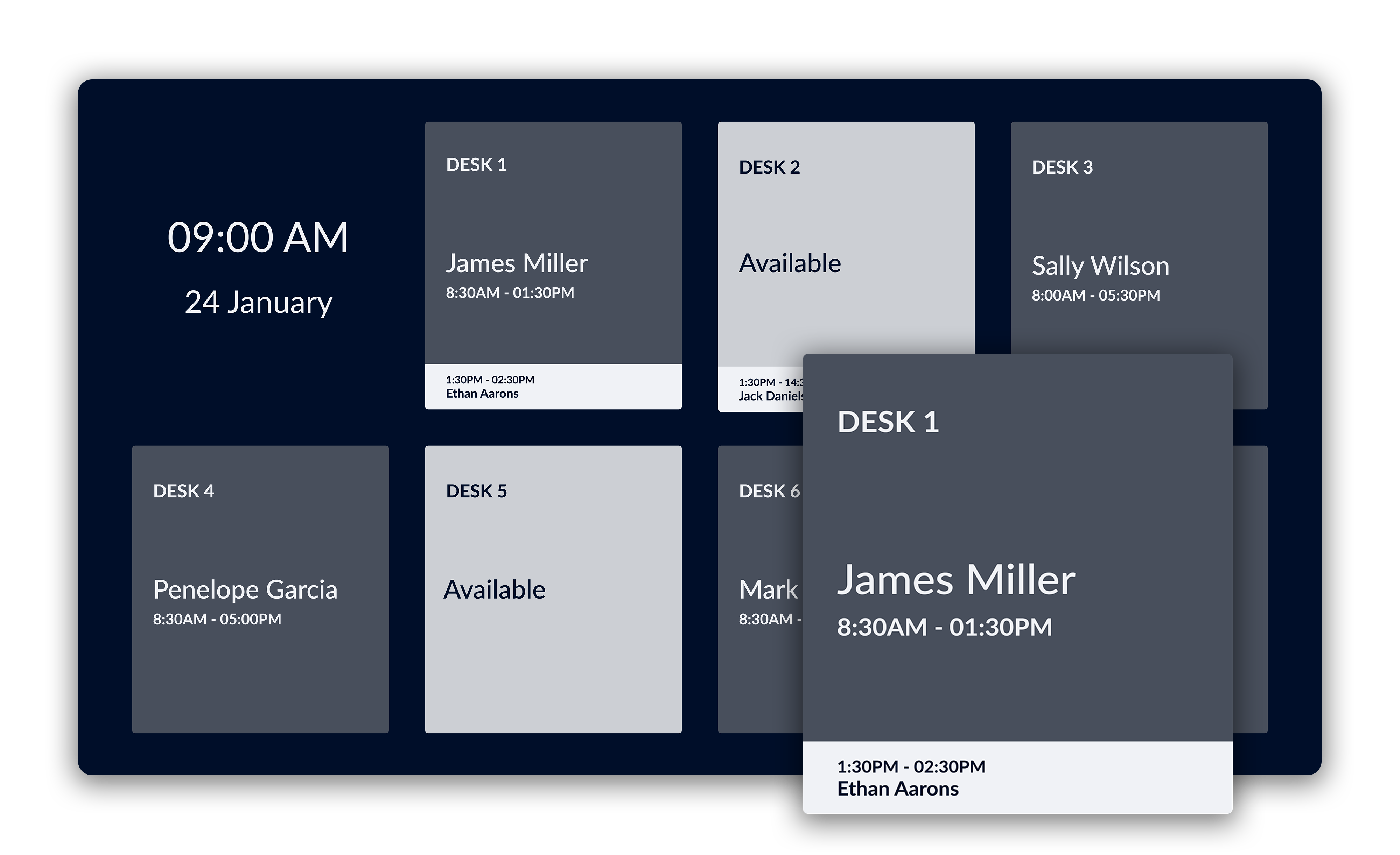 04.
Dashboards for desk booking
Use availability tile layout to highlight your desks giving a quick overview for colleagues to see, who is physically coming to the office today.
AskCody offers software to handle meetings, services, visitors, and desks. This is ideal for companies seeking an all-in-one meeting management solution.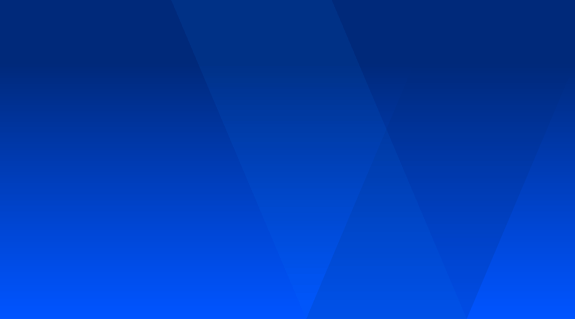 "A Wonderful Upgrade to our Room Reservation System!"
I LOVE that AskCody is integrated with Outlook. It makes reserving, editing and canceling reservations so quick and easy. The interface is very easy to use and is so customizable to our needs. I love that we can make it our own and customize our rooms, vendors, and services from the Admin side"
"
Quality room management system with quality people supporting it"
I give AskCody 10/10. It is a phenomenal solution. Easy to implement. It's easy to train on, and it is easy to use. We use AskCody to allow our population to easily and confidently book rooms across all our offices, giving them the ability to do it themselves. Kind of removing the middle person"
"
We needed a standardized system that was easy for people to use
and that could automate the current processes. With AskCody, employees can now book rooms and request services themselves, and it gives them a kind of self-service aspect where they can take control of their own meetings."
"Our goal was to find a partner,
who can hear our concerns, understand our requirements, support us in our project, and then provide a solution that best fits Olympus. With AskCody (...) it is not only a business arrangement it is a partnership."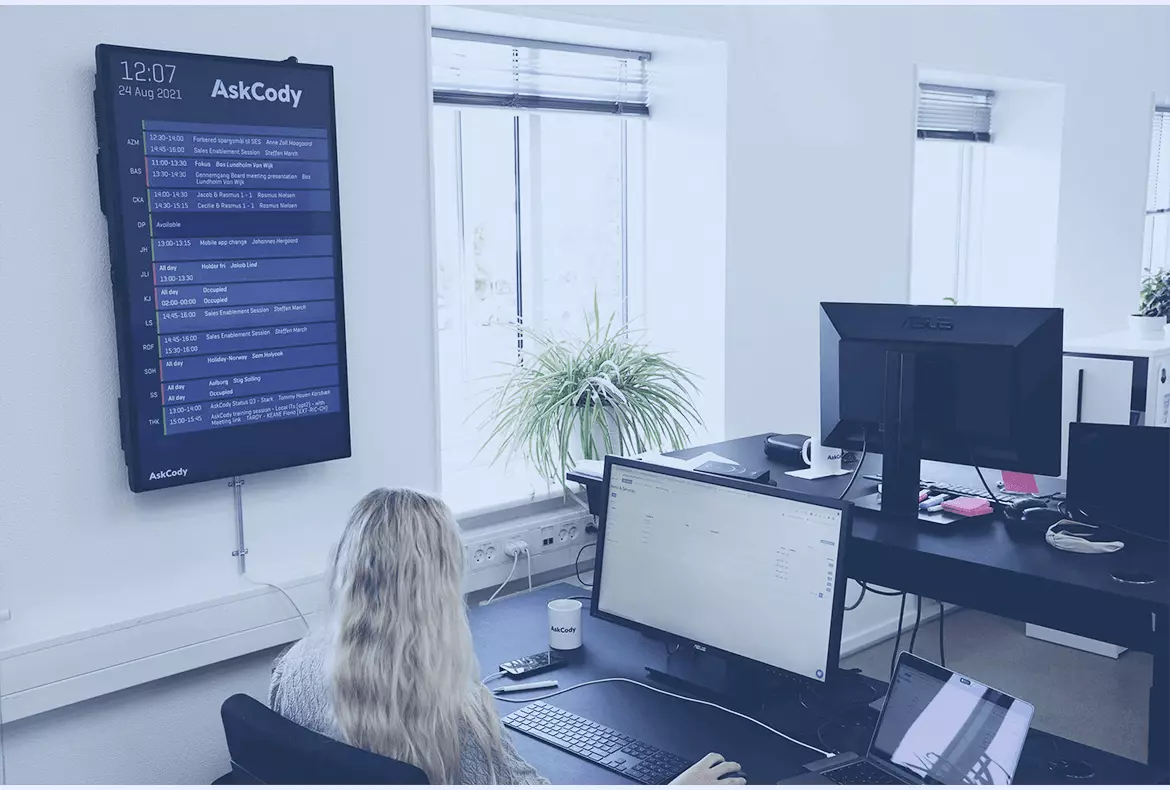 All data on one screen
ONE DASHBOARD, ALL MEETINGS
Run and display Meeting Dashboards in any high-traffic areas like the reception, the office entrance, or meeting room clusters, so everyone knows where the nearest free room is right now, giving people a powerful summary of the office schedule, in real-time, connected and integrated with Outlook and Microsoft 365.
Meeting Dashboards makes all information about current and upcoming events available for users and visitors and displays when the events begin. The instant overview frees up front desk resources and fosters a modern, premium office environment.
No more wasting time
NO MORE FEELING LOST
The difficulty in finding unoccupied meeting rooms, interruptions in the middle of meetings, and booking misunderstandings are often due to confusing processes, unintegrated and unsynchronized systems, and cumbersome technologies.
Meeting Dashboards from AskCody answers scheduling questions before they are even asked and makes it easy for your daily users and visitors to get an overview of the days' events and meeting activities.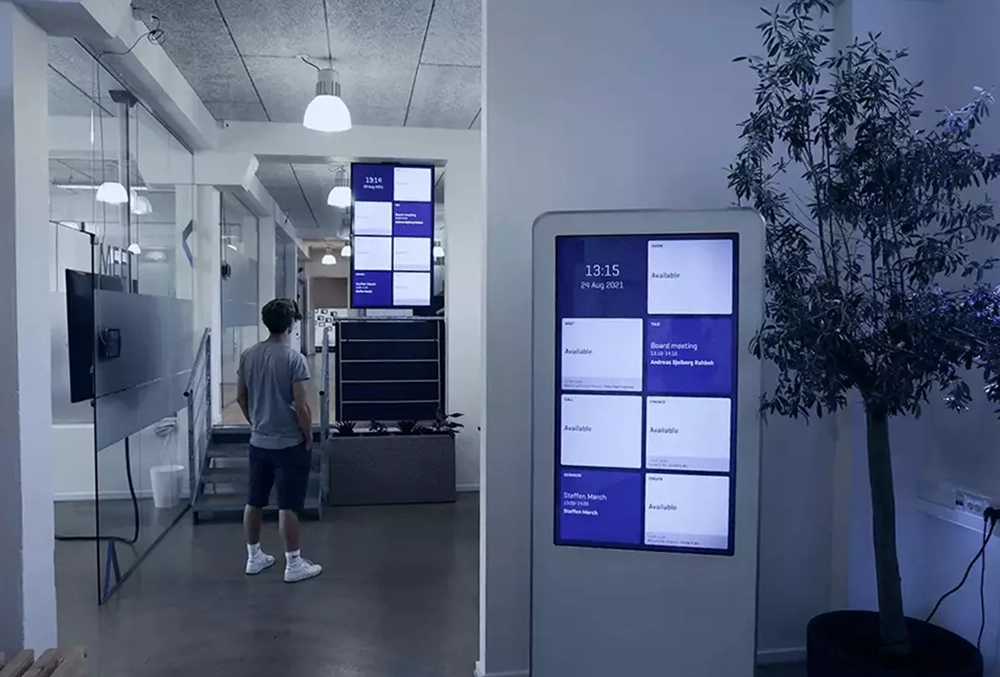 Learn more about meeting dashboards
Can I customize my organization's meeting dashboards?
The design of AskCody Meeting Dashboards can be designed to reflect your company profile. Dashboards can be mounted in both portrait and landscape mode.
How are room displays different that Meeting Dashboards?
Meeting Dashboards is a large-scale display product intended for lobbies, foyers, and larger meeting room displays. Meeting Dashboards isn't interactive.
Room Displays is a small scale meeting room display intended for tablet-sized meeting room displays. It is interactive, allowing meeting booking and equipment failure reporting.
Hardware compatibility
Our platform is web-based and its contents can be displayed in a wide range of devices.
Here is a partial list of display hardware you can use:
iPads or iPad Minis

Professional screens with PoE

Crestron

Steelcase

Microsoft Surface

Samsung

LG

Philips

Qbic

Raspberry Pi

NEC

And many more...
You can use the chat widget, ask our support staff or contact a sales rep about setting up a proof of concept to test the display hardware you already own.
How is the meeting room display integrated with my Outlook set up?
AskCody provides a solution with direct integration for Microsoft Outlook and Microsoft Exchange through Exchange Web Services.
When booking and scheduling meeting activities in Exchange and Outlook, the meetings and events are always visible and updated across all the solutions from AskCody.
Similarly, activities are created and updated in Exchange when activities are booked on the AskCody Room Displays digital door signs. This includes current meeting information, attendees, description, the status of the room, and upcoming events resulting in more efficient utilization of your resources. On the digital signage solutions, current meeting information, the status of the room, and upcoming events are displayed and always visible which instantly improves your meeting room efficiency.
Our integrations for calendar systems from Microsoft are available for Exchange 2007, 2010, 2013, 2016, and Microsoft 365.
For more information visit the AskCody Help Center
Meeting Dashboards display options and layout configurations
Meeting Dashboards can be designed to reflect your company profile, and the content can be displayed in both portrait and landscape mode. It can display all event details including start time and location. This makes it easy for your daily users and visitors to get an overview of all of the today's activities and meeting room availability in a single glance and makes it easy to find the event or meeting they are attending.
Meeting Dashboards can be configured to a room, tile, and list view:
Room view provides instant overview and availability of up to six meeting rooms in landscape mode

12 rooms in portrait mode (two meetings in each room).
Availability is color-coded: green for vacant and red for occupied.
Tile view delivers a list of up to eight tiles, providing you with information about availability and events. This works great for larger areas more two or more screens since more rooms can then be displayed.

List view displays all meeting room activities in a dynamic list which is updated instantly. Think of it as the displays with departures at the airport.
For more information, and to see examples of the different layouts, please see this article from our Help Center.
Can the meeting room display show my personal calendar?
Yes, it can.
It is easy to use Room Displays and Meeting Dashboards for a personal calendar. With Meeting Dashboards for your schedules, you can take control of your time and easily let co-workers know whether you are free or busy. You are as a result of this avoiding daily distraction and unwanted interruptions.
Meeting Dashboards for people and employees will let your colleagues know when you're in a meeting, busy with a deadline, out of the office, or free to chat. With this, you can effectively manage the time you need to complete tasks and collaborate with others.
Which languages does AskCody support?
The AskCody Workplace Platform is available in major languages of your choice.
English

German

French

Spanish

Norwegian

Swedish

Danish

Finnish
We would love to show you AskCody
Understand how we can help you in your organizational needs