Key features
MEETING & CONFERENCE ROOM DISPLAYS
Show meeting room availability
Easily find available meeting rooms, book directly on the display, and avoid unnecessary interruptions by colleagues that think the room is available.
Reduce no-shows and improve utilization
Confirm your meeting on the display upon arrival, or the room will free up for others to book. reduce no-shows and improve room utilization.
End or extend your meeting
Need 5 more minutes? Finish your meeting without stress and extend the meeting directly on the display. Or free up the room if your meeting ends early.
Report room equipment issues
It's frustrating when something in the meeting room doesn't work. Report the issue directly on the display, and the right person will be notified.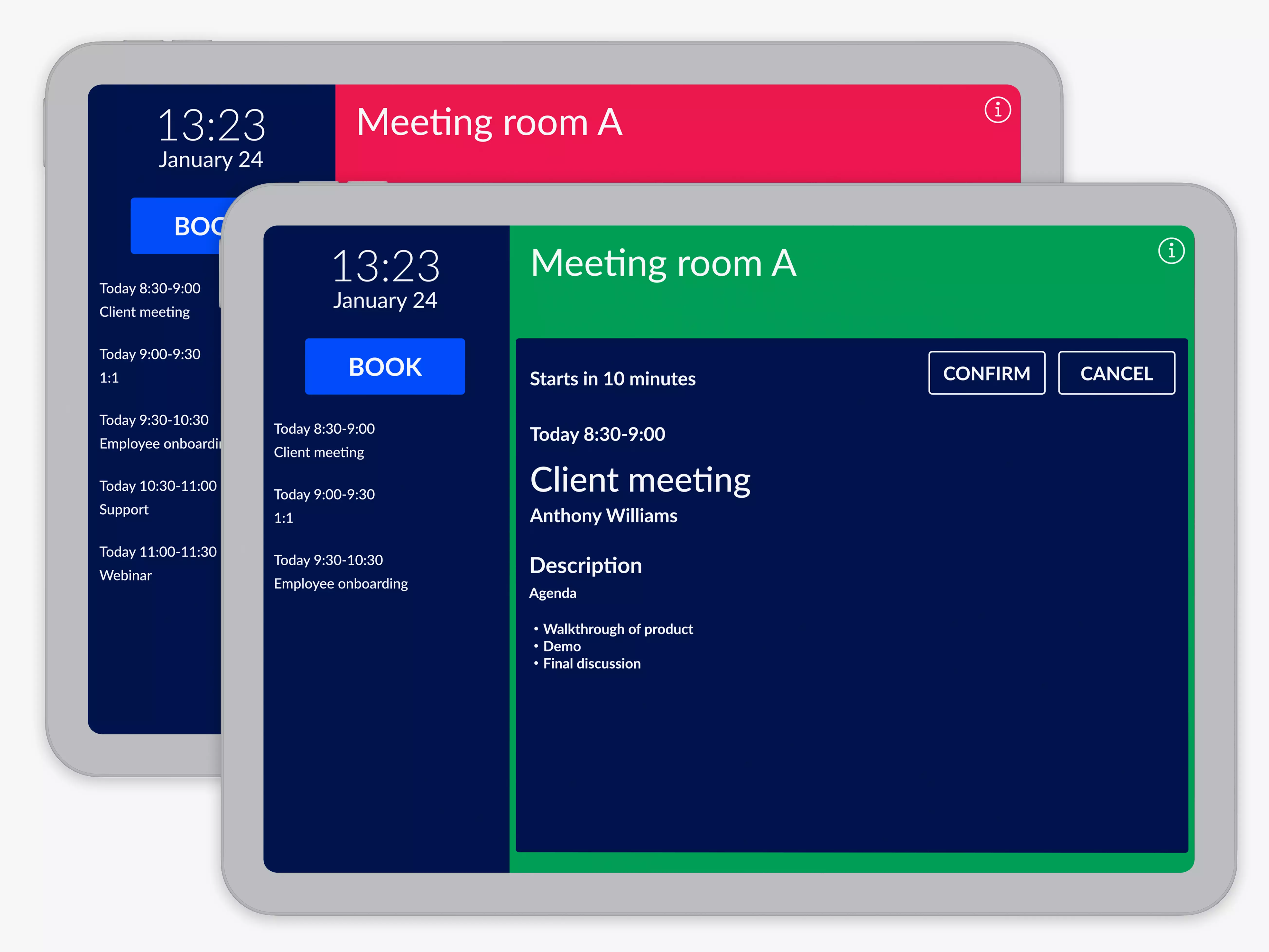 Room displays give you a quick overview of the activity and availability of your conference room.
A green display means the room is available, while a red display means it is occupied.
01.
Show meeting room availability
Conference room displays allow you to easily check the availability of your rooms. Available rooms are displayed with a green background, while occupied rooms are displayed with a red background. However, you have the option to customize these colors to match your company's branding guidelines.
All booked meetings are visible on the left side of your screen. This makes it easy to quickly find an available time. You can book directly from the screen, your Outlook calendar, or the AskCody Mobile App. It is all synchronized with your Microsoft 365.
02.
Reduce no-shows and improve utilization
Meeting room displays have on-screen confirmation to enhance meeting room utilization instantly.
By using on-screen confirmation, you can reduce no-shows and improve meeting room utilization significantly. When a meeting is scheduled to begin, the room status is automatically updated to "pending." To confirm your occupancy, all you need to do is tap the screen. In case there is no confirmation received within a specific window, the room is automatically released for others to book either through the screen or their email client.
This feature provides a convenient and efficient scheduling experience for all users.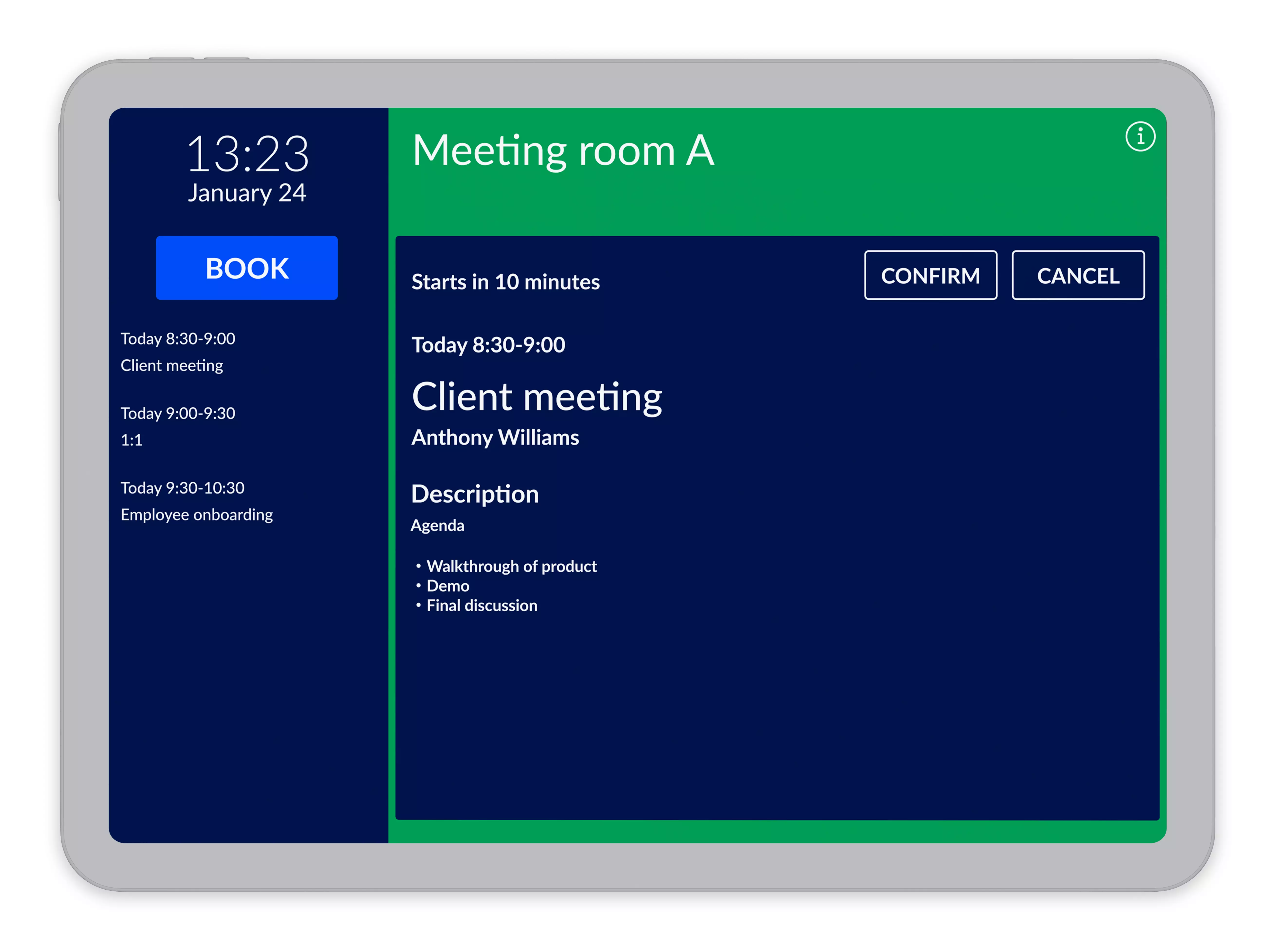 Confirm meetings 15 min before or after start to prevent no shows.
Book, confirm, or cancel meetings from the display. It is synched with Microsoft 365.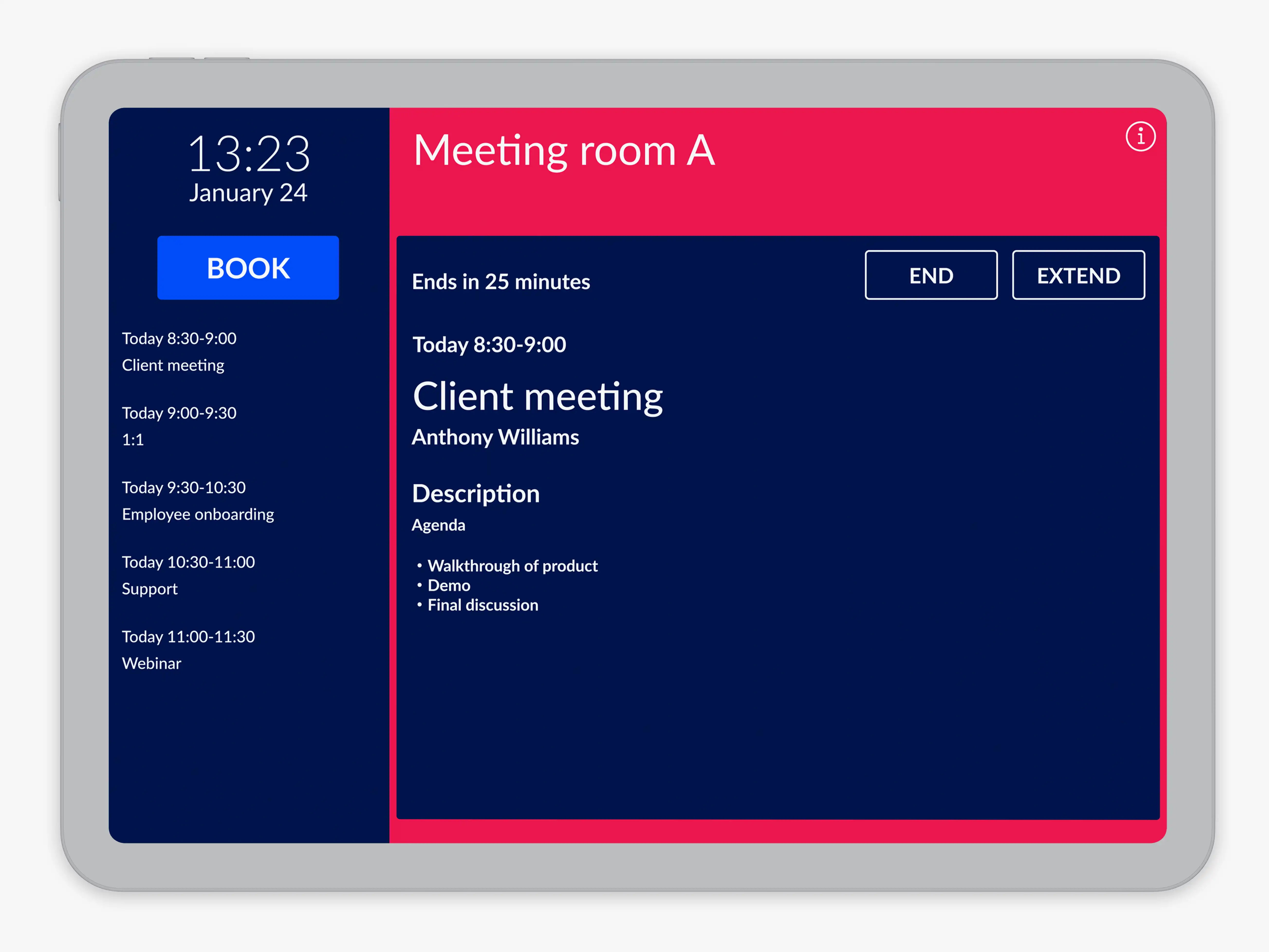 Extend or end your meeting from the room display.
03.
End or extend your meeting
If you need extra time, you can instantly view any upcoming bookings or availability and extend the meeting with as much time as is available, all from the meeting room displays.
Likewise, if you finish your meeting early, just go to your conference room scheduling display and end the session. This frees up the room for others to use, maximizing the utilization of the space. The intuitive interface enables employees to use meeting room displays immediately, without the need for additional software in your calendar system.
04.
Report room equipment issues
It's frustrating when something in the meeting room doesn't work during your presentation.
Conference room displays with built-in fault reporting feature allows users to report equipment issues directly, submitting a work request to the right person within the company with just a few taps on the display. This feature simplifies help requests for employees who use the meeting rooms and enables IT and FM teams to manage equipment more efficiently. Reporting equipment issues promptly is key to getting them fixed faster.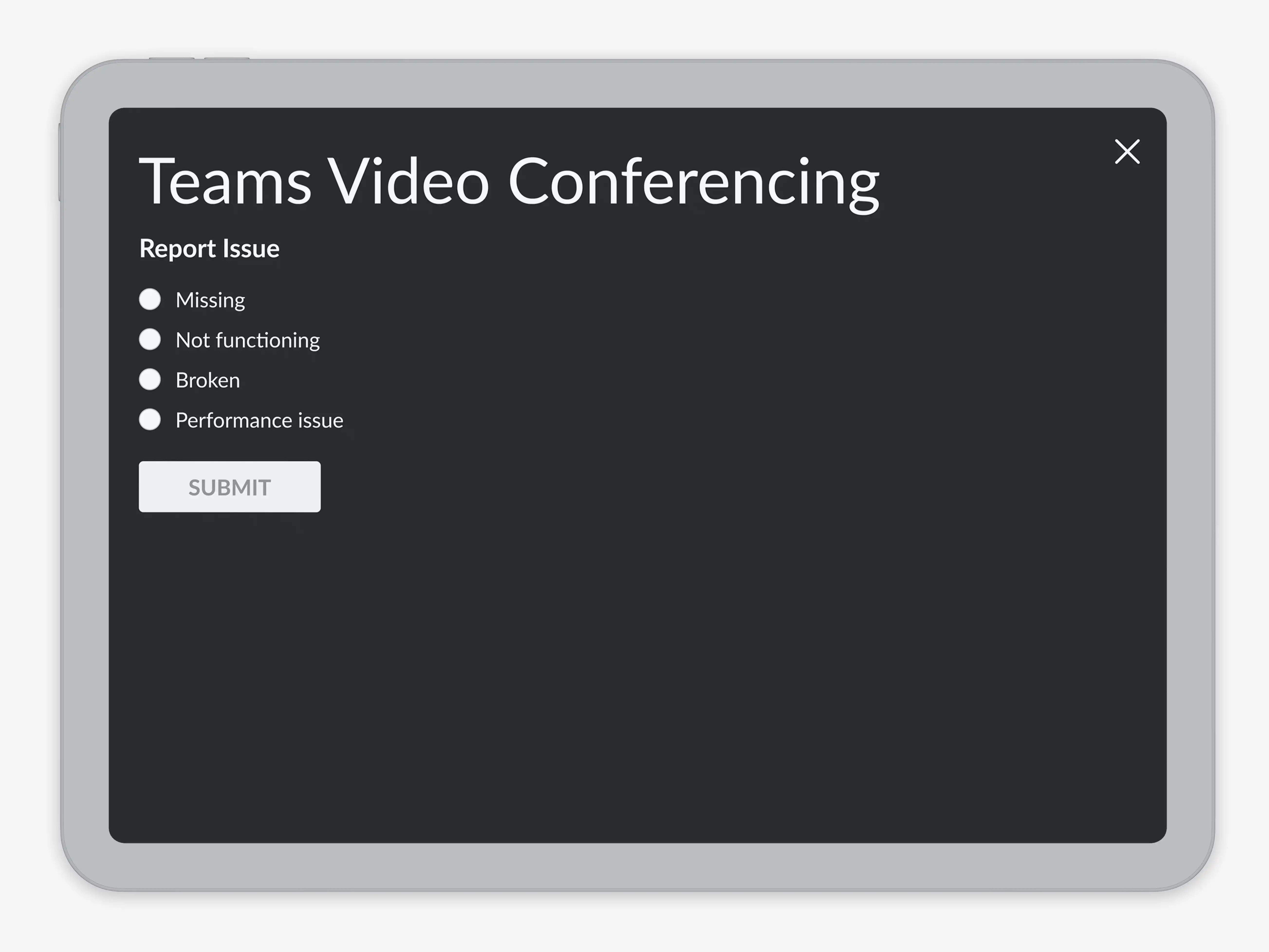 Report faulty meeting room equipment from the display.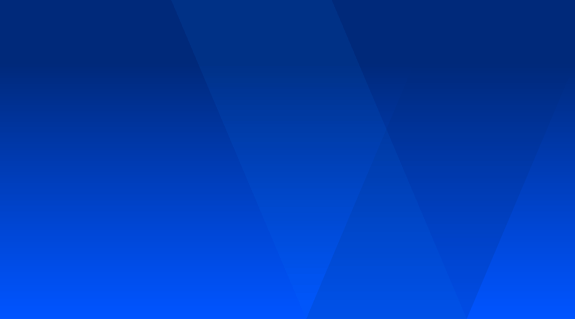 "A Wonderful Upgrade to our Room Reservation System!"
I LOVE that AskCody is integrated with Outlook. It makes reserving, editing and canceling reservations so quick and easy. The interface is very easy to use and is so customizable to our needs. I love that we can make it our own and customize our rooms, vendors, and services from the Admin side"
"
Quality room management system with quality people supporting it"
I give AskCody 10/10. It is a phenomenal solution. Easy to implement. It's easy to train on, and it is easy to use. We use AskCody to allow our population to easily and confidently book rooms across all our offices, giving them the ability to do it themselves. Kind of removing the middle person"
"
We needed a standardized system that was easy for people to use
and that could automate the current processes. With AskCody, employees can now book rooms and request services themselves, and it gives them a kind of self-service aspect where they can take control of their own meetings."
"Our goal was to find a partner,
who can hear our concerns, understand our requirements, support us in our project, and then provide a solution that best fits Olympus. With AskCody (...) it is not only a business arrangement it is a partnership."
Use a display of your choice
Runs on multiple devices and displays
Meeting room displays are flexible and can run on multiple devices and displays, including iPads or iPad Minis, or professional screens with PoE from Glorystar, Philips, or Crestron. The AskCody software is fully web-based, making it easy to integrate with your existing system. For Glorystar, Philips, and Crestron, free/busy lights are supported to display the status of the meeting room with LED lights on the device. You can even extend the visibility of meeting room status with Crestron's room availability status indicators.
Learn more about recommended screens, displays, and hardware at our Help Center.
Go to the help center
Optimize your office
END 'ROOM SHARKING'
Does this scenario sound familiar: You need a meeting room right away and plop yourself down in a currently empty conference room. Moments later a group that had already booked the room walks in to find you "room sharking." There's an awkward dance between them having to ask you to leave and your group having to stop your own meeting, gathering your things, and get out.

Room sharking certainly isn't malicious, or even the result of poor planning. Ad-hoc meetings happen. Nevertheless, companies need to find ways to help employees avoid it altogether for the sake of all office workers.

Modern workplace tools are interconnected, and meeting room displays are integrated directly into the company scheduling system of Outlook and Microsoft Office 365. This eliminates room sharking by providing employees with the information they need to find an available room instantaneously without accidentally taking one that isn't.
Understand Room sharks and ghost meetings
Meeting room displays
HARDWARE TO MATCH THE SOFTWARE
Meeting management feels perfect with Crestron Meeting Room Displays and Room Indicators and the AskCody Meeting Management Platform. The combination of these tools provides a seamless experience for booking, extending, and ending meetings, as well as fault reporting and room availability status indicators.
Discover Crestron meeting room devices
FAQ
Learn more about AskCody Room Displays
Can I use my Company's logo?
Yes, you can. We have many options for customizing Room Displays.

Templates are created by AskCody as part of the Onboarding.

To explain in more detail:
We can edit the background color or add a picture - this is both for the Occupied view and the Available view.

We can put in your logo in the bottom left corner of the view.
Can I change the colors on the display?
Room Displays are designed to instantly give an overview of meeting room availability, therefore, by default the display has a green background when the room is available, and a red background when it is occupied.

The color choice indicator is customizable. Thus, it might differ according to your organization's preferences. In this example, the default colors are presented.
How do I book meetings directly from the display?
Ad-hoc meetings and bookings can be done directly from the meeting room display by tapping on the "Book" button and selecting the length of your meeting.
The meeting room will change its status from "Available" to "Occupied" as soon as you book it.
Is it possible to hide the meeting details? Are "Private Meetings" made private?
Yes, it is. The AskCody Meeting Room Displays follow your Outlook preferences and Microsoft Exchange Settings. If your meeting is set to be Private, it will stay private.
Which languages does AskCody support?
The AskCody Platform is available in major languages of your choice.
English

German

Dutch


French



Spanish

Norwegian

Swedish

Danish

Finnish
We would love to show you AskCody
Understand how we can help you in your organizational needs