Skanderborg Municipality, a large municipality in central Denmark, needed a solution for meeting management. They were searching for a solution that could handle all types of meetings, from the complex ones scheduled in advance with associated catering, to the immediate unscheduled and private meetings, so they turned to AskCody. Now, Skanderborg Municipality has been a customer since January, 2017. Learn how they got a better overview of meetings and optimized the associated meeting booking procedures which benefits the internal meeting bookers, the canteen, facility management, and Finance.
Customer: Skanderborg Municipality

Location: Skanderborg, DK

Vertical: Public Sector

Size: + 700 Employees

Partner since: January, 2017
Customer Challenges
When we first approached Skanderborg Municipality they highlighted the following challenges:
No one to help schedule meetings and rooms in the after-hours when admins went home
Many emergency meetings and no overview of available rooms
No way to make booking limitations and connecting specific rooms with a specific purpose
Meeting resources are not used optimally
The fanatic search for available rooms is frustrating for employees
Skanderborg Municipality has a unique building in central Denmark, which houses not only the municipality, but also the police station. For such a building where many people have to meet and share resources, they needed a meeting management tool to solve the task of providing an overview of the approximately 120 meeting rooms used for internal meetings, external meetings, and associations also outside the admin's operating hours. There was a stressing challenge in solving the need that may arise at emergency meetings, where citizens and the municipality at short notice must be able to meet in confidentiality, and be able to have quick access to a room where it is possible to have a confidential conversation and be there for the citizen in an emergency situation.
"AskCody's platform gives us an easy overview of available rooms, as well as quick access to book catering for our meetings. Without AskCody, booking premises are ineffective which results in a large waste of resources."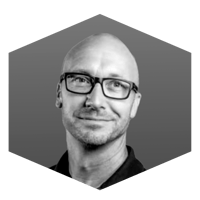 - Jesper Imhof Rosendahl, IT Project Manager, Skanderborg Municipality
Partner Solution
Resources: 150 bookable resources
Users: 951 active users
Bookings: 50,000 per year
AskCody plan: 150 advanced licences
Displays: 144 room displays
Service: Premium services
With AskCody software, Skanderborg Municipality now has 144 customizable meeting room displays visualizing the room's availability and scheduled meetings outside each meeting room, where they can see whether the meeting room is in use, booked in advance, or free for a quick booking. It gives them more flexibility and the physical capacity to handle all types of meetings, since they have a clear overview of the daily activities in each meeting room.
With AskCody, Skanderborg Municipality have further ensured that all their conversation rooms can not be booked in advance by including a scheduling permissions to these meeting rooms. This means, that they can only book their emergency meetings directly on a tablet just outside the conversation rooms. Thereby the employee can quickly find a vacant room matching that exact purpose. These rooms are always kept outside the booking part, but still as part of the solution since AskCody helps monitor usage statistics in order to maintain the overview statistically. This solution gives caseworkers and citizens a sense of security because there is always a resource that can be exploited and used. This is essential when people meet people in Skanderborg municipality. The displays also help prevent meeting interruptions and booking misunderstandings, since the display outside the door turns red when occupied.
"Only being able to book meeting rooms in advance, is just not enough for us. We need both the flexibility and physical capacity to handle spontaneous meetings. With AskCody we can keep some rooms for exactly that and book our emergency meetings directly on a tablet just outside the meeting room and can quickly find a vacant room. It gives our users peace of mind to know that there is always a resource that can be exploited and used."
-Jesper Imhof Rosendahl, IT Project Manager, Skanderborg Municipality
Conclusion
Everyone can now manage their own meetings in Skanderborg Municipality. The 951 users utilize AskCody bookings as part of their daily work routine and can always schedule planned meetings in Outlook. For the spontaneous meetings they have connected a meeting purpose; conversation, to certain rooms which can now only be booked for those immediate meetings. The users book around 48,899 meetings per year, and while AskCody can handle the immediate ones by making a smart configuration of scheduling options and permissions, the process of booking the more complex and planned meetings now also takes much less time, as the user can easily handle everything in the process themselves and in the familiar interface of Microsoft Outlook.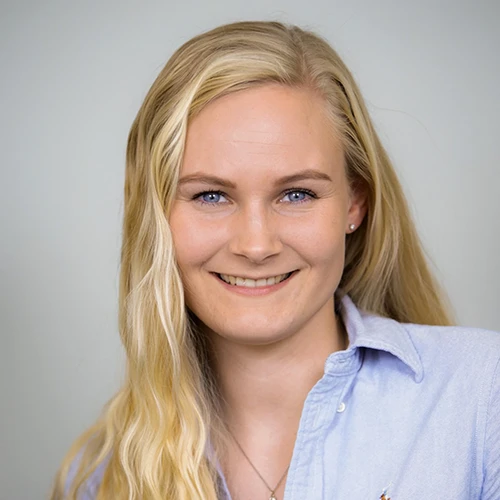 Rikke Fuglsang
Content and Communications Lead, AskCody, AskCody. Rikke oversees all AskCodys media presence and event management, sharing company news, case studies, and press releases. If you are attending an event with AskCody, you are likely to see Rikke there.