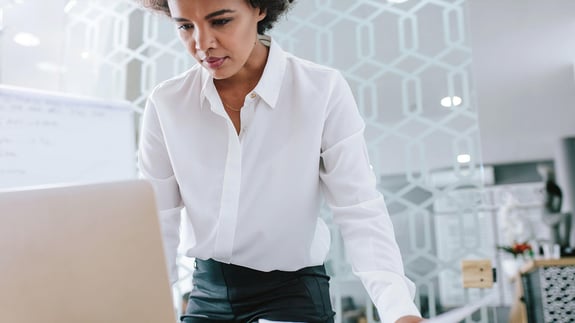 Shook, Hardy & Bacon L.L.P. AskCody CASE STUDY
Case study with a large US-based Law Firm: Shook, Hardy & Bacon L.L.P.
Key Takeaways
SO WHY DID THEY PICK ASKCODY?
Reduces space costs
Finding new ways to

utilize office space
Enables fast decisionmaking
Being able to adjust on the fly
Fits a large organization
Complex organization with many locations
Simple to manage
Placed directly in Microsoft Outlook
Reduces bottlenecks
Empowers the users
Timesavings
Easy to use and gives visibility
US-based law firm
About Shook, Hardy & Bacon LLP (Shook)
Shook focuses on litigation, intellectual property, environmental and toxic tort, employment litigation, commercial litigation, government enforcement and compliance, and public policy.
Shook is considered to be one of the best law firms in the USA. The headquarters of Shook is located in Kansas City, Missouri. But the firm also has offices in many other city centers.
Implementing AskCody Meeting Management during COVID-19
As the Covid-19 pandemic continues to develop, companies around the world are bolstering for new challenges ahead. Many wonder whether the strategies that proved successful in the past will still apply to altered business realities in a post-pandemic world. In the pandemic's direct aftermath, companies will face a heightened degree of competition as customers demand changes and uncertainties loom ahead. Creating an efficient and excellent customer experience is one crucial area to take a look at right now.
Shook had been using another meeting room booking solution for many years, when they decided it was time to do even more by implementing a modern meeting management platform. And the current pandemic situation sped up both the decision and implementation.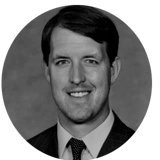 Lucas (Luke) Schnoebelen, the Manager of Learning and Development at Shook, was tasked with finding a better meeting management solution. A crucial task as a law firm revolves around client meetings, both in and out of court. Luke is responsible for end-user training and implementing hardware and software that support a modern law firm's many processes today.
Luke is in his daily work focused on "what is new" inside the legal market and is very much involved in ILTA (the International Legal Technology Association).
Why implement a new meeting management platform right now?
Even though the times are challenging, we're in a perfect spot, and we're probably going to have several new attorneys and other employees joining our firms in the coming months. The forecast is pretty bright for us.
That is a perfect reason to implement a solution like AskCody right now. Because the cost of space is not at a premium at this very moment, but attorneys are. And it is a time when my firm is transitioning back into the office, whether that be a hoteling situation or back to a previous normal.
In both circumstances, Shook needs to be ready for cases like:
"Oh, I haven't been in the office for six months. I need a room."
"I need a room today and quickly. I also need certain technology in the room for my meeting."
"I need catering and have some specifications for my order."
It's kind of a logical implementation at this point. This new situation is starting to unfold and roll out slowly, and I'm excited about that because of the many unique ways we can utilize our office space.
But first of all, you have to recognize that meeting management is an essential part of running an efficient law firm. And this is especially evident with the size of Shook. They have a large footprint and many offices. So, a meeting management platform is a tool that can be invaluable. Both to make decisions quickly and to be able to adjust on the fly.
I think that that's one of the reasons that I've gravitated towards AskCody from the day I met the team—being able to make sure everyone's aware of and utilizing all of our tools to the best of their ability, whether they'd be at home or in the office.
Shook has offices in all the primary large metro areas in America, and their home office is in Kansas City. They are also present in Europe via the London office. And they are talking about opening even more offices. So, with AskCody, they needed something that did not "ruffle feathers" too much because of the office space's many locations and usages.
We needed something that we can turn on and where we can say: "Here's this new thing and everybody is now moving from the old system, but don't worry because AskCody is very easy to use, because it is placed directly in your Outlook.
Shook used the tool RoomTracker before implementing the AskCody platform. In reality, that tool worked for them for several years. It was simple and was simply the way they booked meetings. About five years ago, Luke and his manager initiated a process to look for a new solution. Based on the needs defined by Human Resources, one of the most critical requirements was that the new solution should integrate closely with Microsoft Outlook. And that was one of the obstacles of the past system for booking meetings and conference rooms.
We shouldn't have to go to a different solution than Microsoft Outlook to book a conference room, and the two systems never talked to each other. You went to this booking tool, and then you'd also have to go to the Outlook calendar invite and key in the room information. There was no real integration. So that was kind of one of the drivers for us saying: Let us find a new tool!
Shook met AskCody for the first time at an ILTA conference last year.
We met with the AskCody team and had been on a webinar as well before the conference. So, we knew that we were to be looking for a solution, and I also wanted to meet the people face-to-face, get to know them, understand the resolution compared to our needs, and get a more in-depth demo of what vendors like AskCody offered.
Proof of Concept
Part of the reason that drove Shook to AskCody was that the interactions started as a typical dialogue. Not a sales pitch.
It did not start with the typical "here is a Rolls Royce of a room booking solutions with everything you may ever need." It was more like: "Tell me what you need, what you use today and then let me show how this could work for you.
From AskCody at the conference, we got a dialogue and a demo on how the platform could work in our specific environment. It was much more dialogue about our processes and our environment than a product presentation.
And the timing was perfect for Shook because they had done all the preliminary work beforehand. They had had good conversations with the leadership and the IT department to know what they needed to replace the current solution. And when it came down to it, AskCody showed up.
The next step was a meeting between Shook and AskCody, where multiple people from different Shook locations participated. Many participated from the various offices and other departments since a diverse number of employees interact with the room reservation process:
someone meeting people in the door
someone making sure the rooms are ready
and everything else that you need to have a successful event or meeting.
In the meeting, Shook and AskCody went through all kinds of scenarios.
AskCody had answers for everything, and it was comforting to have all that experience available rather than hearing: "if you want that, that's an extra 10,000 dollars" or "we're going to have to custom-build a plug-in to get that to work." All that was eliminated via AskCody's tight integration with the Microsoft platforms.
The benefits of the AskCody platform
But what does AskCody help Shook's teams achieve by having AskCody as part of their tech stack?
For us, it reduces the bottlenecks, and it empowers the user. Everything that a person is looking for to book a room – whether it be quickly or preparing for a sizeable important meeting – is available in AskCody and gives the person both access and the ability to make all the needed decisions upfront.
AskCody is integrated with Microsoft Outlook in a way where "the extra system layer" moves away, as all booking requirements are handled in Outlook. So that:
the catering company knows what to deliver
the audio/video group will know what to have ready
the facility-people will know who may need to securely come in and out of the building.
AskCody simplifies the booking process. It gives the power back to the user rather than a "wait and see scenario": "Oh, that room is not open" or, "Hey, our Senior Executive Partner needs this room, so you got to move because her client is critical for the business." AskCody gives us that visibility into all the available resources, and that's great. That was at the core of what we needed.
Like many other law firms, Shook's office locations are in major cities' city centers. That placement means a considerable cost in just being there, as the cost of square feet is the highest in those areas. Even though COVID-19 has lessened that price, it still very much needs to be taken into account.
But what was the main driver for this project?
Do you get a more efficient booking process?
Are you making a better experience for customers?
Or something completely different?
For us, it was the ease of use for everybody. An essential part of that was to have everything in one place. We were just making it simple.
Many employees at Shook has been there for years. That means that Luke and his team have to consider that changes can be hard to implement. Reckon it is implementing a new document management system, a new billing and invoice system, or a new accounting system. In general, it is at Luke's top of the mind that a new system platform always has to be intuitive.
AskCody is incredibly intuitive and smart in a way where our users can now take things further than ever before. A legal administrative assistant can make decisions based on what they know and without a lot of back and forth. And all of that comes into play, and is why AskCody just makes complete sense because it does what people ask.
For many years the legal administrative assistants have been the primary persona for handling the meetings and the participants' needs at most law firms. But the learnings from Shook are that even though it has always usually been them, now it doesn't have to be. And that is essential, as many new attorneys prefer to book conference rooms by themselves. Or during the pandemic, there might not be a resource at all to book the room, or it might not make sense to say, "hey, legal administrative assistant at home, can you book a room for me in the office?".
The option to book rooms and services by yourself is a change in our law firm, and it allows people to do other more important work like there might be actual client work that needs to get done. Booking a room and having a room ready should not be hard or take a considerable amount of time. AskCody has solved those pains for us.
One Company
When the company moves back into the office, they try to keep it as "One Shook." Many meetings were before happening in Kansas City at the company headquarters. So, many of the best facilities within cameras, whiteboards, catering was in Kansas City. But in the grander scheme of things, Shook wants the future experience to be the same across all offices. And AskCody allows Shook to do that. As an employee, you can easily see what resources are available in different locations. You also might know which attorneys prefer which rooms and what technologies are in that room. It is all put upfront, and this simplifies the needed processes.
We do not necessarily want to take away work that someone has done for their attorney for years. That is not the point of the change. But I think allowing them to do more important and more valuable work for the people they support is of great value. And room booking should not be the most important thing.
That is not to say that it is not essential to book a room. But there are other things the assistants can be doing. And especially here during the pandemic and children go back to school, and whatever different experiences the employees working from home have. There are still client meetings and events that are coming up. And people need to know what rooms available and what type of technology and catering is available. And the younger group of attorneys need to be able to do that themselves. And the same goes for offices with perhaps less support staff.
How does the COVID-19 pandemic inflict meeting management?
If you look at the current situation, most people (also at Shook) are still at home, and many companies are in the preparation of actually opening the physical offices. The vaccines are thankfully getting closer and closer to both approval and implementation, but this will be, it seems, a process that will be going on for probably most of 2021.
At Shook, they have in the past months build a "return to work" plan. As the situation changes continuously, the plan also is adjusted from day to day. This plan is something Shook wants to have ready for the beginning of next year. They will implement "turn on the lights" at the offices, potentially mid-December 2020, to have the plan in place well before they have a full opening.
One of the more significant benefits of the AskCody platform for Shook in the current situation is that you can take care of what you might need in your meeting management from wherever you are.
It's nice to have that scenario right now. We can expand on that as we may extend or reduce our offices' footprint in a more fluent manner than previous. We can make those changes seamlessly.
As the current situation has quite an amount of uncertainty built-in, Shook might not have as large a conference room presence for some time or may move to more of a hoteling type scenario. AskCody can handle those situations and needed changes.
Having that ability in the AskCody platform to make those changes and adjustments is invaluable. Because generally, attorneys will tell you that they need this and this, as it is essential for the client relationship. And we truly value our client relationships. We want to make sure our presence is excellent and that we look like and sound like what is expected by the client, and that everything makes sense behind the scenes as well. The result is that the client conversation can happen in a perfect environment.
And you don't have to worry about someone still in the room, or there isn't the technology we need in this room. Or that we need to move and what rooms are now available? You can arrange it yourself or talk to the secretary or the legal administrative assistant or the guest services on that floor. AskCody puts the power in the user's hands, and that was what we wanted to provide. AskCody is ensuring that everybody gets a good experience.
The usage of conference rooms is changing in law firms because of COVID-19
But the COVID-19 pandemic has also changed some fundamental practices concerning going to court. And the conference rooms play a significant role in this new practice.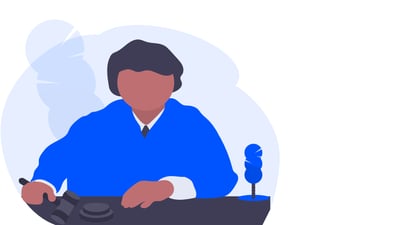 Shook is at the moment re-architecting their main conference room floor in their main office on the 24th floor with some knowledge of what to consider. They asked themselves: What can we do differently now we start fresh with this new space?
In the legal world in the United States, a lot of industry-specific circumstances are changing. What can be seen is that a lot more proceedings, depositions, arbitrations, mediations, and trials are now allowed by the courts are to be remote. So that standpoint is a whole new situation for the attorneys and Shook as a company. And AskCody can help with this change.
We usually take planes to the trial, bringing a whole team, many documents, and all those things. But now we can and need to make the conference room part of the courtroom in a way.
Shook now has had this type of "remote courtroom setting" in the last weeks where they have to book not only a conference room for a full day or more days. They also need to secure all the required resources for that courtroom setting. This could be resources like:
podiums
webcam
screens
plexiglass dividers
catering
cleaning
In our previous system, this was a hassle. Being able to replicate that specific setting for multiple days and with several distinct people and then knowing everything is available is something AskCody is born to do well. We now have that knowledge ahead of time on what technology and what specifications are available. That helps us a lot.
So, the conference room now has an entirely new "meaning" induced by the pandemic. The conference room is now a genuine part of a court setting. And it needs to perform well in that scenario.
This new setting is like being in court. And it needs to be set up quickly. There might be a follow-up meeting required, or there might be more pieces and parts needed as decisions are made by the client and by the court – it's kind of on the fly. So, to be able to have a resource bookable with AskCody is essential.
Say I can get you that information. I'll book it. I'll do it right now rather than let you wait as I don't have to talk to someone to do it. Having all of that information upfront is crucial for our preparations because we want our clients to know that we value our relationship.
We don't have to worry about odds and ends during the actual meeting, as all is set prior. And suppose there are any inter-locations, meaning we have attorneys work from different offices working on the same goal. In that case, we want them to have the same experience to put on a great appearance and provide outstanding service to our clients and the court.
Implementation of a new platform
But let us back up a bit. With the previous meeting management software solution at Shook, it took a long time even to load the booking page and then go from tab to tab to find and book a conference room. And that's just lost time, whether it's an attorney doing it or anyone else doing it.
The ability to stay inside Microsoft Outlook is vital because there are so many other things coming at you as an employee.
Shook is now testing the capabilities of the AskCody platform to perform according to the requirements in the plan. They are trying to ensure that everything they need across all of their offices is there. In the process, they are engaging people across the organization from, e.g., facility management, catering, the audio-video departments, and IT. And through all of this, they have a clear focus on the end-user experience.
As mentioned earlier, many people at Shook have worked at the law firm for a long time. When you make needed changes and improvements, you shouldn't need to provide a complicated answer to why. You should focus and show them what is done to make the daily repeated processes better and more manageable. Shook's approach to the implementation of AskCody was to show the abilities of the platform, make a few introduction videos, and a quick reference guide. That's it.
AskCody is not as difficult as moving to Office 365 or a new document system. The new meeting management platform is something that quickly is part of an employee's daily workflow. And we're making it easier for our people and making it take less time too.
We're also keeping all parties involved and letting everyone know: There's a change: You can now see everything directly in Outlook. We're keeping it front and center. So, the testing period has been going wonderful for my team and the IT team.
Shook has had three dedicated IT staff involved to keep the project moving. And the learning and development department has worked hand in hand with IT to provide all the scenarios of what a meeting experience might look like in today's world. Starting from working from home, slowly moving into the office, and then preparing themselves for whatever may come with maybe half of the employees in the offices and half at home. Before they even contemplate having everybody back into the offices.
We now have the flexibility of going full remote. And then move to some hybrid model, and then hopefully eventually – when we are all safe again – more or less 100 percent back to the office.
Our previous room tracker software had people who had meetings in the system, but they had left Shook a long time ago. Simply because they had not been removed or their meetings were not removed from the system. And we had was no way of monitoring if this was still happening? Was this still a thing? That we now inside the AskCody platform have insights and data to make decisions on how we are utilizing our office spaces to the best of our ability will be essential.
Office space is one of the direct costs of any law firm. And if they can utilize the space available effectively, it can directly impact employee and customer satisfaction. And being able to have those insights available now in the room booking system helps to answer questions around room utilization:
Is this a fair use of our space?
Do we need to do something differently?
Could we potentially reinvent this space?
Should we go open office?
I think the number one goal is to make it a more comfortable experience for every party involved.
The cooperation between Shook and AskCody
Shook met a group of people from AskCody at a conference a little more than a year ago and continued the conversation after that. Shook also had discussions with a group of other companies in the process but got a positive expression from AskCody:
We've had a fabulous experience with AskCody so far. Every interaction with every single person has been a positive experience. We have a very personal experience with AskCody. They were relating to what needs we had and not just trying to get a sale done. And the support after that has also been phenomenal.
To work with AskCody is like adding another team member to the dialogue. It's not like we have to prepare for a vendor company meeting and need to have all these things done before this date. There isn't a crunch time. From the AskCody side, it is more like: "Here are the things that you need to be doing. I'll help you along the way. If other people need to be involved from AskCody, I'll bring them to the meeting". That's been a great experience thus far.
AskCody has also helped connect Shook with people who have previously implemented AskCody. So, from a preparation perspective, the Shook team has ensured executive leadership buy-in from the start.
The AskCody project manager has been a leader in that way. She's brought everyone to the table and been present for every meeting and kept our conversation candid and exciting. You know, it's not like we talk about room booking the whole time. It's honestly not a "cool" topic at all, but we've been able to keep the momentum going, and that's important. Shook has so many voices that have an opinion. The AskCody project manager regularly used cases on how other law firms and other companies have implemented AskCody to guide us. Setting up the options for us and not said that this is the only way you can do it. That's a big one for me. AskCody has been extremely flexible, and that's been vital to our project's success so far.
AskCody makes themselves available to us. With people all over the United States and across the globe, it can be a hassle to be met with "Sorry, but I'm busy" or "I have ten other calls today." But that is not the case with our AskCody project manager. She makes herself available, and everyone at AskCody is made available. Some of the more senior technical people have been in some of our meetings as well. Even though they don't need to be, they might be there to answer one question. And that's nice to have because you can get many questions answered quickly. You then know what to expect, and you keep the project moving along and on time.
Shook and AskCody handled the initial implementation of the AskCody platform in a few days. For a couple of weeks after that, Shook tested the platform and put it through all the scenarios they could think of.
In my team, we make a lot of conference room and training room bookings. So, we're able to have those sessions and do that testing, and at the same time, the AskCody team gave us the answers we needed. We haven't really had any issues as of yet. For a software implementation, I think that's a big win.