Microsoft Teams Video Conferencing integration
HOW DOES ASKCODY INTEGRATE WITH MICROSOFT TEAMS?
A major reason why customers choose AskCody is our clean integration with Microsoft, how we are built, and how we do not mess up the IT departments work or systems. The AskCody Platform is not just another tool in the tech stack, but an integrated part of the Microsoft Suite – adding extra value to your existing digital infrastructure.
The true value of the synergy between AskCody and the Microsoft 365 Platform, is that one connection allows the two platforms to work seamlessly together. With a tight integration to Microsoft 365 (being Azure, Outlook, Exchange, Power-Bi) it means Microsoft Teams working out-of-the-box, leveraging the data model in Microsoft 365 where Teams is based on the same data as in Exchange and Outlook.
This is simply because AskCody is built on the foundation of and interacts natively with Microsoft Exchange. This is why, the AskCody Platform can process data from Exchange-based software like Microsoft Teams, Outlook, and Power-Bi.
You do not need a unique app or API to Teams to leverage the benefits of the video conference tool in AskCody, and the reason is simple. AskCody can already leverage data and interact with Teams through Microsoft Exchange.
With AskCody you can easily connect Teams to your solution and leverage the synergy AskCody has to your Microsoft 365 Suite.
TOUCH
Clean Integration
Clean Integration
Reduce your IT tech stack. AskCody is not another tool in the tech stack, but an integrated part of your Microsoft Suite. There are no risks of synchronization errors and breakdown. Just a true and clean integration to scale your IT infrastructure.
TOUCH
Easy Adoption
Easy Adoption
Stick to the familiar interface of Outlook. You can still use the same Teams app, and your booking experience is still in Outlook. You don't need to change behavior or have a lot of different Platforms open. Leverage your existing Microsoft Suite with AskCody providing extra layer of value.
TOUCH
No Extra Fees
No Extra Fees
AskCody does not charge an extra fee to create a connection to Teams, because it already exists without creating a unique app. Most other meeting management systems are not built into Exchange, which means they create an app to integrate their own platform to Teams. This app usually has an extra fee associated.
Native to Microsoft 365
WHY ASKCODY INTERACTS NATIVELY WITH TEAMS?
By its very core AskCody is native to Microsoft being built on Exchange Web Services (EWS). Because the AskCody Platform is built on a Microsoft foundation it natively interacts with: Exchange, Teams, Outlook, and Power-Bi.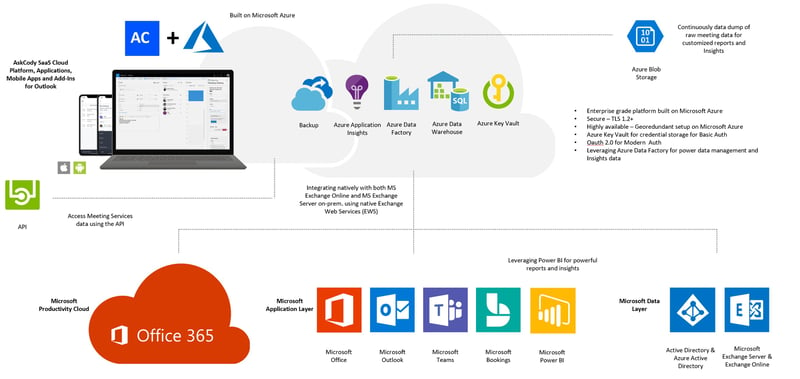 Highlevel architecture of AskCody
Teams, Outlook, and Power-Bi are all built on Exchange, and that is why AskCody can process workplace data from Microsoft 365. This means that meetings booked in Outlook and Teams will be visible on the AskCody Room Displays and Dashboards. The data is gathered in Power-Bi and accessible for analysis in the AskCody Insights module.
This means you have a clean integration to Outlook and Teams, without messing with the performance of your calendaring tool. This is important if you want to keep a clean and scalable IT Infrastructure.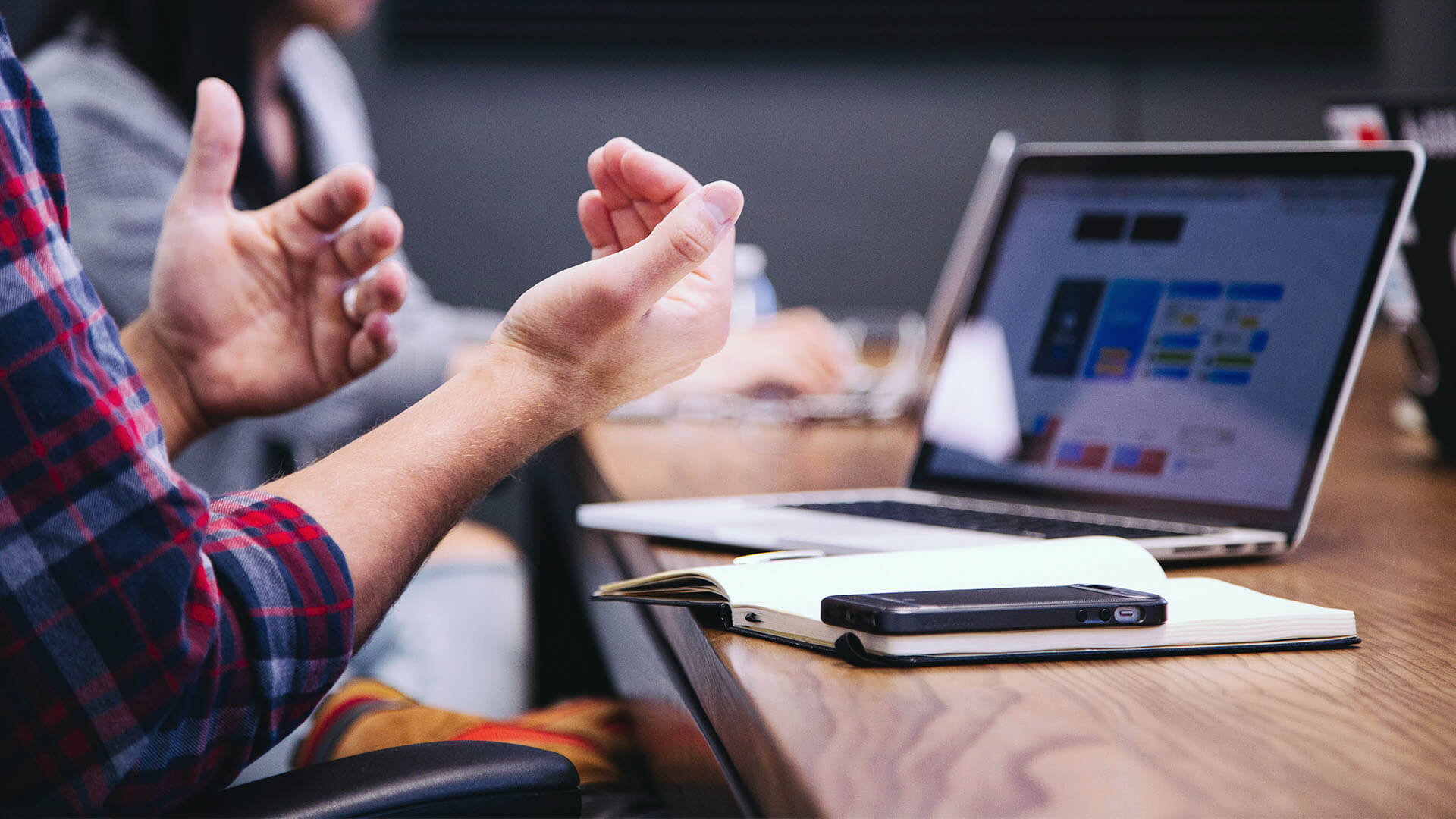 "I LOVE that AskCody is integrated with Outlook. It makes reserving, editing and canceling reservations so quick and easy. The interface is very easy to use and is so customizable to our needs. I love that we can make it our own and customize our rooms, vendors, and services from the Admin side. From the user perspective I love how quick and easy it is to make a reservation and to filter room options down to the elements that I need for any given meeting. It is very customizable and adaptable based on the size, location, and technology that I need for room reservation which is great especially since we have conference rooms in multiple offices."
Which products synergize with Microsoft Teams?
OUTLOOK ADD-INS SYNERGY WITH TEAMS
With the AskCody Outlook Add-ins you can easily book meeting rooms and desks with the right amenities, add services like beverages and food, and let the reception know about visiting guests. After finding the right space to collaborate using AskCody, you can easily include a Teams-link natively from Outlook. Making sure every aspect of you meeting is cared for and fully synchronized on all platforms leveraging data from Microsoft Exchange. This creates a complete room and desk booking experience from your Outlook calendar.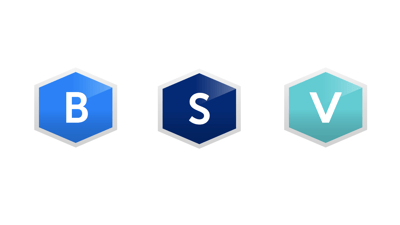 Which products synergize with Microsoft Teams?
ASKCODY MOBILE APP SYNERGY WITH TEAMS
You can easily use the AskCody Mobile App to make on-the-go adjustments to your meetings. Giving you the option to make quick changes to your meetings directly from your phone.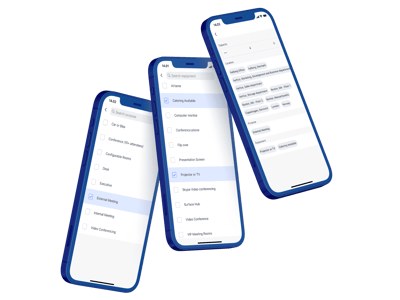 Which products synergize with Microsoft Teams?
ASKCODY ROOM DISPLAYS AND DASHBOARDS SYNERGY WITH TEAMS
If you schedule a Teams video conference in one of your meeting rooms, it will be visible on the AskCody Room Displays and Dashboards in the office. This gives organizations a real-time overview of the activities happening in the workplace.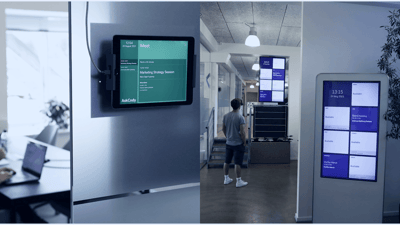 Which products synergize with Microsoft Teams?
ASKCODY INSIGHTS
The data from your booked video conference meetings are gathered in Power-Bi, which is easily accessible for further reporting using AskCody Insights.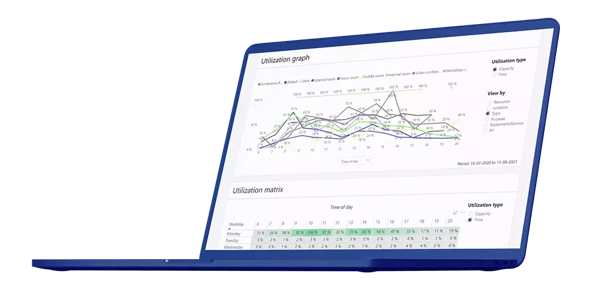 How AskCody integrates with Teams
CONCLUSION
AskCody is unique in comparison to other meeting management and resource scheduling systems because it is built on Microsoft Exchange. The Microsoft foundation means AskCody does not need an API to interact with Teams. This is simply because AskCody, Teams, and Outlook are all built on Exchange.
The connection between AskCody and Teams, is completely free, unlike most other meeting management systems, that have a fee for a unique app that integrates between their platform and the video conferencing tools.
AskCody synergizes with Teams in different parts of the platform. You can add a Teams to the meeting ID created via the AskCody Outlook Add-ins. Meeting room activities from Teams is visible on Room Displays and Dashboards, while all data is accessible in the AskCody Insights for further reporting on utilization of your meeting rooms.
Therefore, we always suggest customers to stick with Microsoft Teams to create a scalable and simplified IT infrastructure based on Microsoft 365.