External events are a great way to bring potential customers into your space and gain wider name recognition in your industry and community, but a poorly executed event can easily end in disaster if you're not careful.
Fortunately, some thoughtful planning and a few basic guidelines can help ensure a successful gathering and prevent most major catastrophes. Whether it's a meetup, a networking night, or a fundraiser with a 150-person guest list, we've got the six most important things to keep in mind when planning your next external event.
1. Manage Your RSVPs
When it comes to managing RSVPs and attendance, size does matter. For a small event like a meetup or networking night, tracking attendance can be largely informal and culled from both web RSVPs and door registration.
However, for larger events requiring more planning and resources, you'll want an accurate head count. If you're expecting more than 30 or 40 people, require guests to RSVP in advance in order to attend, and consider charging a nominal fee to register (you can even donate the ticket fee to charity). This cuts down on the steep attendance drop-off rate associated with free events, usually anywhere from 30-50% of registrants.
2. Get the Food & Drink Right
Figuring out how many people will show up to an event can sometimes feel like a mixture between an art, a science, and blind guessing. To that end, it's always better to overestimate a little when it comes to ordering food and drink.
A good rule of thumb for alcohol is to provide one drink per guest per hour. So if you're expecting 50 guests for a two hour event, you'll want about 100 servings of alcohol. Split your bar about 70/30 between beer and wine, and don't forget to provide a few non-alcoholic options (may we suggest a few cases of chilled LaCroix?).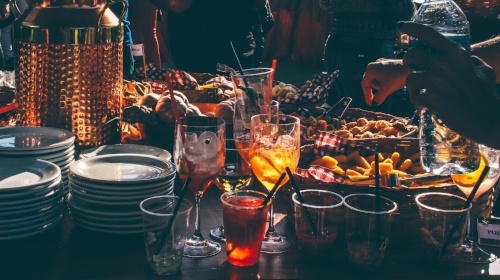 Keep food simple, and work with a consistent set of vendors so you know they're familiar with your space. And while formal catering is a nice touch for larger events or special occasions, something as basic as a Whole Foods cheese platter can be a real crowd pleaser.
3. Communication is Key
Nothing sets an event careening off on the wrong track quite like lax communication. Since hosting an event often involves partnerships, sponsors, and guest speakers, managing the event schedule and nailing down the details early is your best defense against the unexpected. Arrival and set up times, speaking notes, and tech/AV needs should ideally be set 1-2 weeks out.
4.Get a Jump on Tech and AV
The projector won't turn on, you're missing an important connector cable, the internet is down - even the simplest AV fail can bring an otherwise great event to a grinding halt. For that reason, we stress getting a handle on tech and AV needs well in advance. Make sure to specify with any partners or guest speakers what they will need, and also be clear about what options you have available. Test your tech early and often, and have a backup plan in mind in case all else fails.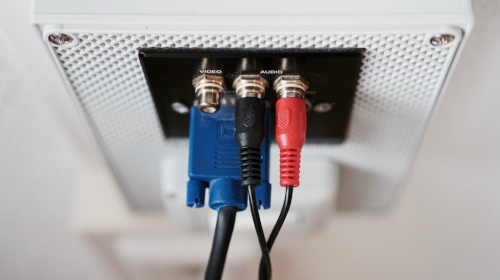 5. Review Guest Experience from Start to Finish
From the moment your guests enter the building, they should feel comfortable, welcome, and able to find what they're looking for. Clear instructions at registration and a smiling face at the front desk can go a long way here, but the possibilities for improving your guests' experience are endless and many of them simple.
Here are some of the most important things to get right
Sending out an event reminder and arrival instructions beforehand via email

An easy, accurate, and efficient sign-in process

Auto-generated name tags waiting for guests

Ample food and drink

Music, appropriate lighting, and a room set-up with good flow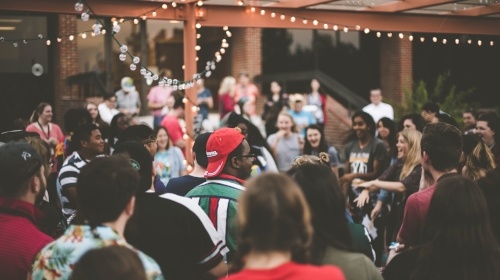 It's also good to prepare for early guests (someone will inevitably arrive while you're still setting up chairs), and think about a strategy for politely and efficiently getting everyone out of the space in case your event is too good.
6. Follow Up
Last but not least, follow up!
Hosting external events is a great way to get involved in a certain industry or with the business community generally, making it a great avenue for marketing. Collect emails along with RSVPs, and if registration is being handled by a partner, make sure to specifically negotiate the sharing of guest contact information.
Of course we're not telling you to spam your attendees, but a friendly thank you email with an offer or a newsletter subscription can be a great way to expand your customer base, or even just throw more great events in the future.