Millennials have fully infiltrated the workforce and they are changing it … for the better. Once seen as an entitled, overly coddled generation, employers have come to realize that in fact, this generation of Millennial workers and leaders is deeply committed, socially connected, and incredibly productive. They are inundated with technology throughout the entirety of their lives. As a result, they think differently and expect more of the workplace.
That is why it is important for companies hoping to woo this diverse and talented workforce to start thinking differently as well. The old 9-5 drudgery is dead. In its place is a collaborative, social, creative millennial workforce striving to make the world a better place. Therefore, we collected five steps to create the ideal office design for Millennials, so you can also attract the talent by knowing which workplace design trends they care for.

Your Office Design for Millennials Should Foster Freedom
Millennials are not just looking to punch their timecards. They are looking for flexible working schedules and environments, and you need to have their needs in mind when thinking about what may attract them to your workplace. Therefore, you work environment for Millennials should:
Give creative freedom
Foster creativity
Allow people to express themselves
Enhance collaborative idea sharing
Support problem solving



Your Office Design for Millennials Should Foster Transparency
Communicate Transparently
It is important for Millennials to feel that they are an integral part of the bigger picture. Therefore, you need to make sure all communication with them is honest, transparent, and allows them to relate to the bigger picture. You do that by:
Always communicate openly
Giving work tasks that are relatable to company goals
Focus on results
Making them feel appreciated and valued
In order to succeed in this type of open communication remember to allow room for 1:1's where you can talk freely without being disturbed. It is considered important to this generation to feel values hence a 1:1 where you can express their value for the hard work of each individual is essential. Also, these sessions can give you the opportunity to express how their work contributes to company goals.
Do you have room for 1.1's in your office design?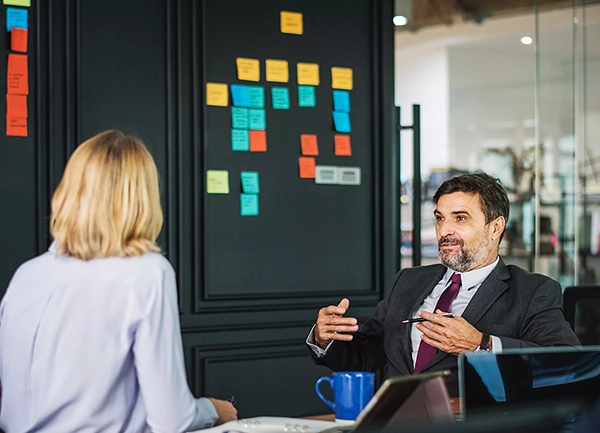 Your Office Design for Millennials Should Foster Trust
There are only few things that raise the hackles more that micromanaging. Millennials want to fell not only that their work is valued, but that they are trusted to execute. Therefore, the workplace flexibility is just as important as the office design for millennials. Because you will need to attract them to actually go, since they want:
If you are trusted to execute, then Millennials would often like to be reward for their productivity and high quality with remote working opportunities and flexibility in their working schedule. This generation have created a new generation and the once how have children often will appreciate a work from home day where they do not spent time on commute and can pick up kids early.
But, with knowing that, then why is office design important for millennials?

Your Office Design for Millennials Should Foster Social Interactions
Traditional office spaces and cubicle farms are not attracting workplace design for millennials and are not promoting their productivity. You need space for:
Collaboration
Celebrating achievements
Socializing
This generation of employees will, if allowed for hybrid work, want to come to the office for these three above-mentioned things. And as a manager I am sure you want that for them to. We know that when people are together, they generate ideas so allow your office to supplement that. Design an office with a variety of spaces for every one of the needs they have when they go to the office. Allow space for:
There are many more office setups to consider in order to fit all your employees' needs. Get the full list to complete your office design:
Your Office Design for Millennials Should Foster Digitalization
This generation is also the so-called digital natives. Thanks to the advancement of smartphones and portable workstations, never before has a generation been so keen on adopting technology and they are connected to their work no matter where they are. With a generation that familiarized with digital solutions remember that the office design for millennials should include:
New technologies
Modern digital hardware
And maybe even modern meeting management software?
Millennials think differently and expect more than the generations of workers before them. But they also bring a new level of innovation and dedication to the workplace. It is so important for companies hoping to woo this diverse and talented workforce to start thinking differently as well and think about needs when they design office spaces.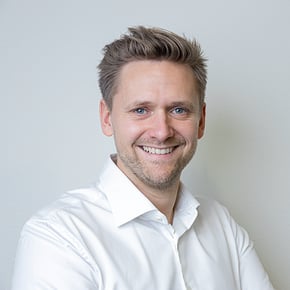 Allan Mørch
CEO & Founder, AskCody. Works with empowering organizations worldwide in creating better workplace experiences.