Speaker profile
Allan Mørch, CEO & Founder, AskCody
With more than 10 years in the field of meeting room management and resource scheduling Allan is a workplace innovator. His visionary views on how the right technology can help transform and modernize the workplace, combined with his deep expertise on the workplace, how work works, and management of the workplace, has helped shape the relationship between real estate and technology at more than 2500 offices globally. Today, AskCody is being used by 500.000 users to plan, manage, and book meetings smarter.
He is an advisor, commentator, and columnist on workplace transformation, business innovation and start-ups, and has helped to shape the way businesses plan and use their real estate and design their offices and processes. He is a dedicated blog writer on the modern workplace and the transformation of the workplace.
PASSIONS
Technology and IT
Innovation
Data
Workplace Experience
Software as a Service (SaaS)
Software adoption/ change mangement/ transition
Software Development
Organizational Culture
Business Models
Revenue Generation
Human Behaviour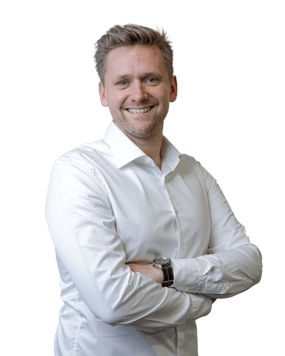 "Action always beats intention. It is always easier to not make a decision than it is to make one. Unfortunately, no business ever got built on indecision. Simply choosing a path and taking it — even if it is not the optimal choice — is always better than being paralyzed by the process of choosing."
Modern Workplace
TRENDS IN THE FUTURE OF WORK
Flexible Work
HYBRID WORKING
Meeting Culture
MEETING BEHAVIOR
Workplace Experience
COMPANY CULTURE
Selected media mentions
ASKCODY FEATURED IN THE PRESS
Allan's columns and opinion pieces are frequently published in the Danish Media like Business newspaper Børsen, Computer world, Danish Facility Management, and Vigeur as well as American ILTA's quarterly magazine.