Hot desking has become a popular practice for growing companies as a way to save money, improve efficiency, and create a more agile work environment for their employees. Office space can be pricey, and in more traditional office models space is often under-utilized. Hot desking capitalizes on the growing agility in today's workplace to help save companies money by moving away from the 1-to-1 seating model in the office. Rather than have assigned desks, employees operate out of an open workspace where they can reserve a desk for the day on-the-spot.
Between the soaring prices of corporate real estate and the under-utilized space in traditional offices, hot desking done right has the potential to be more convenient and flexible for employees, while also reducing waste and saving companies some serious coin. But hot desking can also be a chaotic free-for-all without the proper policies, roll out, and supporting technology. Not sure how to implement a hot desking plan without unleashing madness? Our comprehensive guide tackles everything from cultural changes to booking management and logistics.
Managing the Change
Implementing a hot desking system in your workplace requires more than just an announcement and some sign-in sheets at each desk. Making the transition from a 1-to-1 seating arrangement to a more mobile, active, and open workspace design is a big cultural shift for employees and demands a thoughtful and well-constructed rollout. As with most company-wide changes, getting your employees to buy into new ideas is essential.
Here are a few tips to get your staff on-board:
Be honest about how this will change their work life
Yes, employees are going to have to give up some individually "owned" space, and that can be a difficult battle to fight. Be clear on how the change affects their daily routine and internal processes, but be sure to lead with the benefits. Emphasize that hot desking means upgrading office technology and infrastructure, greater flexibility and autonomy for employees overall, more functional workspaces, and improved relationships and collaboration with coworkers.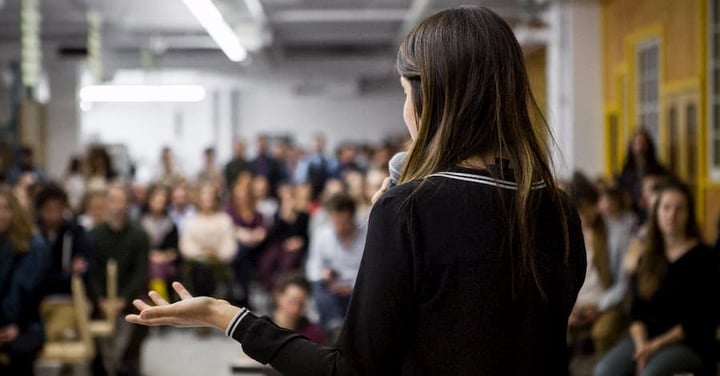 Run a pilot
Hot desking can be complicated to organize and implement, and there will inevitably be hitches along the way. Consider piloting the program in one building, on one floor, or among a select number of departments who would most benefit from the switch. This will help you work out kinks and policies before rolling out company-wide.
Get feedback and input
Staff feedback and input is essential to successfully pulling off the change to hot desking. Encourage staff to speak up with questions, concerns, and suggestions and take them seriously. Not only will you get some potentially great ideas and FAQs on the table, employees are also more likely to support something they had a hand in shaping.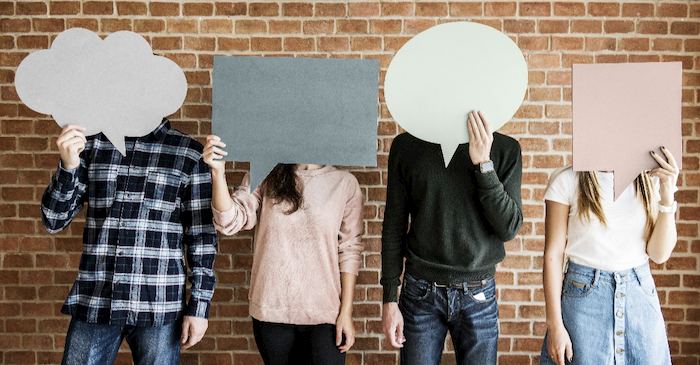 Think about employee experience
The employee experience should be as frictionless as possible, allowing your staff access to everything they need to get to work, no matter what desk they're sitting at on any given day. This may mean some initial investment in fully adjustable workstations, remote and travel-friendly technology, or a transition to cloud based services.
Getting the Employee Experience Right
Getting employee feedback and input is just one element of the employee experience – don't forget to think about their daily interactions with the new hot desking system. Are there enough desks? Does your system encourage or support working from home on a more regular basis? Do your employees have the right tools and resources to be able to do their jobs? These questions (and others) should be top of mind when developing the employee experience. Here are a few things to keep in mind as you plan out the transition.
Not everyone needs a hot desk
In order for hot desking to work, most employees across your company should be participating in the new system. However, certain key administrative staff like receptionists and HR will still need a permanent workspace set up. Avoid too many exceptions to the hot desking rule, and be thoughtful about who needs to stay in assigned seating.
Variety is key
The transition to hot desking has so much potential to transform your entire office! Hot desking is not just about saving on money and using space more efficiently – it's about creating a more agile and activity-based workspace. Think about what kinds of workspaces your employees might need in absence of a dedicated desk and provide a variety of bookable and shared workspaces – desks, private offices, meeting rooms, huddle spaces, open kitchens, phones booths, and other alternative spaces to meet and work.
Provide ample storage
This is a simple but often-overlooked element of the transition to hot desking. Since your staff no longer have a permanent place to store personal items, providing lockers or other safe on-site storage it a must.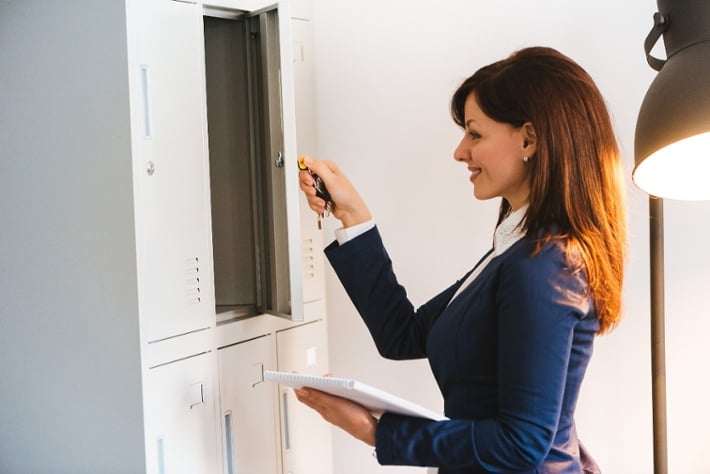 Have an etiquette policy in place
We'd all like to think an agreement on basic desk etiquette isn't necessary, but without a clear policy, you'll find your hot desking system in disarray– food and coffee stains, squatting in unreserved desks, spaces being used for inappropriate or inconsiderate purposes. Even having a few simple rules in place can have a big impact on employee cooperation, and allows everyone to hold each other accountable to the same standards. At the very least, an etiquette policy should include notes on proper booking, where and how to store personal items, and a cleanliness standard.
Invest in the right tools and tech
Successful hot desking requires the right tools and technology to work well, period. From messaging apps and cloud-based services to monitors, keyboards and dongles, your employees should have everything they need in order to have a productive day at any desk in the space. And while accessories and details laptop stands and ergonomic chairs are useful additions, an easy to use and intuitive booking systems is one of the most investments to make.
The Perfect Hot Desking Experience
How much time is lost on employees searching for an open desk, combing an unfamiliar landscape to find the right conference room, or hunting down extra chairs? The perfect hot desk experience can seem like an elusive concept, but it doesn't have to be. AskCody's comprehensive meeting management and room booking technology now includes the ability to reserve hot desks on the spot in the same user-friendly interface with the new Workplace add-in.
Fully integrated with Outlook, Microsoft 365, and Skype for Business, our Workplace add-in does so much more than book hot desks and meeting rooms. With AskCody's intuitive software, employees can access a full suite of office resources like huddle rooms, open lounge spaces, meeting rooms, and phone rooms across multiple locations and time zones by simply opening Outlook.
Search and sort by purpose such as "hot desk" or "video conferencing," and reserve specialized equipment or order catering in advance; move from your desk to an open brainstorm space and into a private meeting room as-needed – Workplace helps your staff be more agile, productive and collaborative.
For the workplace transitioning into a more flexible shared office model, AskCody's Workplace add-in is an essential tool for eliminating inefficiencies. To learn more about how AskCody's Workplace add-in can help improve the hot desking experience at your office, schedule a free consultation with one of our experts.