The nature of the modern workplace is rapidly changing. Where once static work styles in traditional office environments were the norm, advancing technology and changing ideas about the nature of work and productivity are shifting the focus in today's office space. Now more than ever team-based and collaborative cultures in spaces designed to enhance creativity are critical to business's success.
As the modern office shifts from static to dynamic, implementing tools, systems and software that support these new work styles seamlessly is imperative to a functional, productive, and inspiring workplace. That is why we have implemented the new Workplace Add-In – a comprehensive update to the AskCody productivity suite for meeting management.
Supporting the changing work styles that are coming to define business success and workplace experience is about so much more than booking meeting rooms. Increasingly global and mobile, centralized resource management systems are no longer agile or adequate enough to keep up, and there are few solutions available to manage the operational issues that businesses using international offices, hot desks, office hoteling and remote staff are now facing. As more flexible, activity-based workplace trends continue to emerge, it is more important than ever to have up to date systems and technologies in place.
AskCody is here to help. Our Workplace Add-In does so much more than just book meeting rooms. From a centralized portal, you can access your full suite of office resources from anywhere, all seamlessly integrated with Outlook and Microsoft 365, as well as Skype for Business. Not only does Workplace allow you to book across multiple locations and time zones, it also allows you to set room criteria, filter bookable spaces by purpose, and book catering, equipment, and other supplies directly.
How else can Workplace get your office where it needs to be?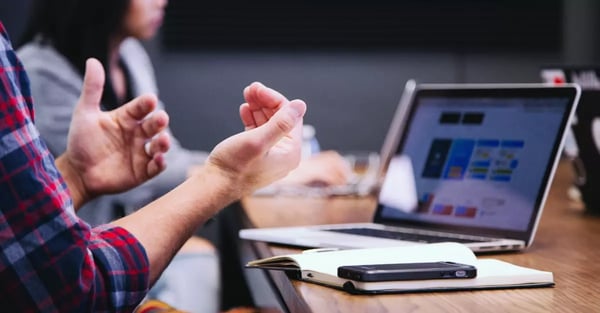 If your company has shifted to an open floor plan or an office hoteling model, mobile and intuitive resource management is crucial for day to day productivity. How much time is lost on employees searching for an open desk, combing an unfamiliar landscape to find the right conference room, or hunting down extra chairs? Our Workplace add-in eliminates these inefficiencies by automating the booking process, and searching meeting rooms by capacity and purpose.
Imagine an employee visiting an office hotel from another location in order to meet with an important client. Wanting to make a good impression, she takes advantage of the office's location by booking a room with a view, filtering for specific criteria such as a projector or a whiteboard along the way. She is then able to place a catering order for lunch in advance, and send an invite to the client. Deciding it would be more productive to work from the office hotel for the entire day, she claims a desk, books a phone room for a weekly conference call, and even reserves a private office for a couple of hours of quiet, focused work time. With a few simple clicks in your existing Outlook interface, Workplace automates back-end tasks, driving productivity and freeing up your employees to focus on their work.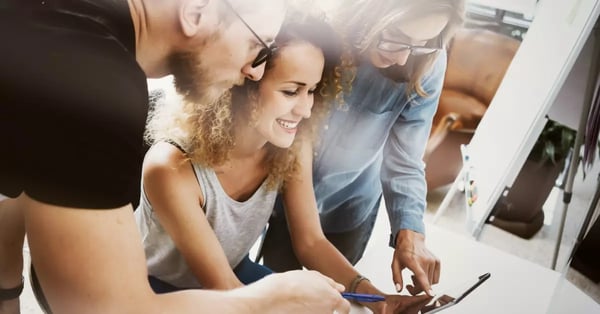 AskCody's Workplace add-in can also improve employee experience and help encourage teamwork and collaboration. By supporting an activity-based workspace, Workplace helps increase staff agility and access to collaborative resources like huddle rooms, open lounge spaces, meeting rooms, and phone rooms. Any team member can search and reserve a space, filter for specific criteria, and order in lunch from everyone's favorite restaurant all at the same time. Move from your desk to an open brainstorm space and into a private meeting room as-needed by searching through Outlook on any device to view location and availability for every resource in the building.
Have a weekly team meeting that includes off-site employees? Video conferencing can be a time-wasting nightmare between set up and invites, tech issues, poor sound and connection quality, and other common delays, but the Workplace Add-In eliminates these setbacks by automatically enabling audio and visual functionality with Skype for Business.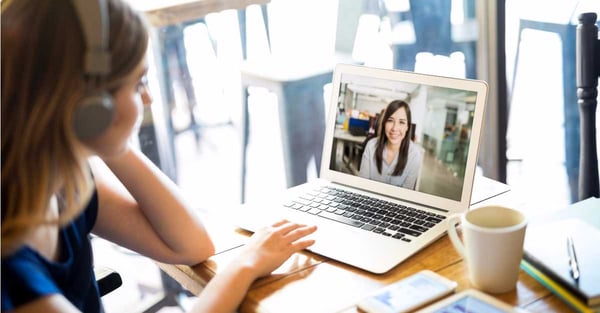 Imagine a team leader setting up a weekly status update meeting with several off-site and remote employees. They open Outlook and search for a meeting room tagged with "Video Conferencing," find an available room that includes 4 chairs, a presentation screen, and a whiteboard, make a reservation, and draft an invite to all staff attendees. By simply pressing "Add Skype Meeting", a Skype for Business link is added to invite, while automatically activating Skype Room System equipment inside the meeting room to quickly join the meeting day-of. To join, remote employees can simply click "join meeting" in the calendar invite from any device.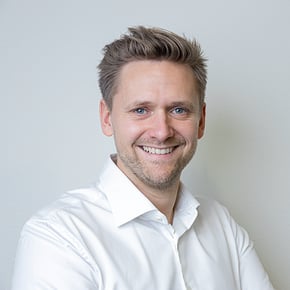 Allan Mørch
CEO & Founder, AskCody. Empowers organizations worldwide in creating better workplace experiences using AskCody.