Have you considered getting a visitor management system? You already know that making a good first impression is essential. But when was the last time you thought about the way clients and visitors experience your office space and front desks?
Dressing up for job interviews, booking the board room for meetings with high-profile clients, or carefully choosing your photo and bio for your LinkedIn page are all ways in which you might strive to make an excellent first impression.
If visitor experience is not part of your company's discussion, it is time to bring it up. Office and facility managers fulfill many roles, but one of the most vital is making sure the office is a professional and welcoming place for long-time clients and first-time visitors. If you are looking for visitor management software to make a great first impression at your company, we are here to help you start.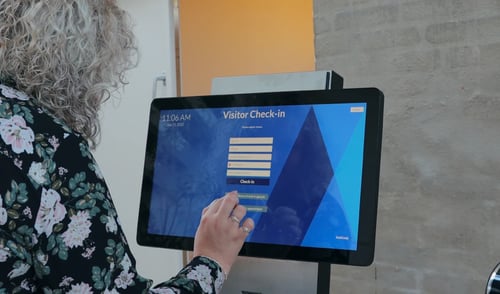 Presentation and First Impression Are Everything
You could have the best staff in the world, but it will not make a difference in your office space is sloppy, disorganized, or uncomfortable. Studies show that you only have about 7 seconds to make a good impression when a visitor arrives. Once a belief is formed, it tends to reinforce itself, meaning that the way your office looks can have a real impact on the behavior of guests, clients, or potential employees entering your space.
And first impressions extend beyond reception and the check-in process – signage, parking, bathrooms, hallways, visitor badges, and shared workspaces all contribute to a visitor's overall response to your company.
Why Invest in a Better Check in Experience?
Here are a few of the things you should be paying close attention to when thinking about your office's presentation.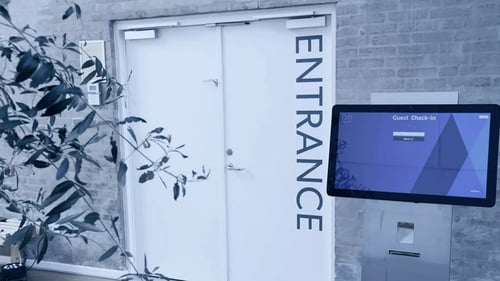 Enhance Cleanliness With Visitor Management Software
It may seem redundant, but our eyes have a habit of skipping over things we see every day. This is why you need a visitor management system. When was the last time you gave the reception a thorough reorganizing? How often does your cleaning service do detailed work on the space?
For client-facing businesses, you might consider increasing the scope of your cleaning service. The extra expense will be more than worth the squeaky-clean premises and the positive impression it makes on new clients. You might also consider scheduling a day once a month where employees are asked to clean, update, and organize their workspace.
Clear Signage
Is your company sign visible from the road? Is it clear where guests can park? Do they know where to go once they reach the front door? Do you need to have bilingual sides to accommodate your clients?
Having the appropriate signs from parking lots to reception can help a visitor feel more comfortable in an unfamiliar space and helps to keep appointments and schedules running more smoothly. With a visitor management software system, you can send and notify your guests on vital information. Automate the communication for guests and employees alike, and enhance the company experience.
Comfort factor
We are not suggesting you get a leather recliner for your lobby, but a few nicely padded chairs or a modern love seat can go a long way. If the furniture in your lobby is looking dingy or the upholstery is torn, it might be worth the investment in some new pieces. And do not forget to add some extra touches! Having coffee, tea, water, or even just a bowl of candy available to guests will make them feel more at home.


Consider the Benefits of Good Visitor Management Software
As an office manager, you already have a lot on your plate just to keep the day to day operations of your company running smoothly. Whether it's a new hire or a title promotion for your current receptionist, creating a Manager/Director of First Impressions role shows a strong investment in both in your administrative team and your client-facing image. It shifts a once passive position into an active one, and encourages taking initiative to improve the space, rather than maintaining the status quo.
Beyond maintaining the reception space, a Manager of First Impressions is a great candidate for spearheading projects like researching updated visitor management technology, or finding potential partners or sponsors to provide free snacks or coffee. Receptionists and administrative staff often take on a variety of roles within the company, pitching in where needed on tasks both big and small, and the title can be a great way to boost morale and show appreciation for the scope of their work.
Invest in Technology
Everything else has migrated to the cloud, so if your visitor sign-in procedure is still a piece of paper attached to a clipboard, it's about time to upgrade! Updated visitor management software technology, as well as digital signage and tablets, denotes an investment in the future of your company, and contributes to a seamless, professional experience for guests. But technological investments can also improve day to day operations at your company in other ways.
Improved Security
Keeping track of who comes in and out of the building is critical for client-facing businesses, law firms, shared workspaces, and other businesses with frequent visitors. With today's visitor management solutions you can register visitors in a secure, easy, and professional manner that tracks guests throughout their experience in your company and ensures compliance with the current laws and regulations.
Visitor logging is at the center, as each visit is logged, meaning that a full history of all visitors and which employee hosted them can be viewed at any time. This gives reception a full overview of which visitors are in the building at any given time.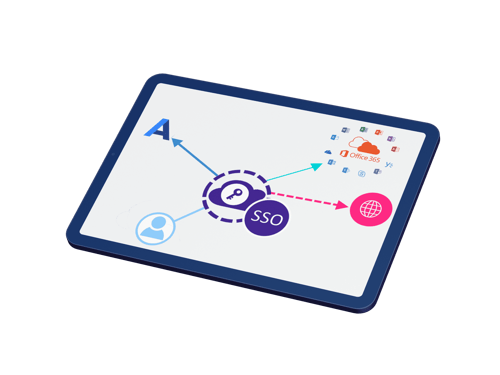 More Efficient Workflows
An automated registration system not only improves building security; it can also help streamline workflows and increase efficiency. Visitor registration software and accompanying digital signage automatically notify employees when their visitor is signed in, ensuring smooth arrivals and seamless transitions for interviews and client meetings. And it can handle the task of visitor badge printing as well, if needed.
What is more, you can link registration software like AskCody's to office and resource management software as well. This connection means that employees and receptionists alike can view meeting room bookings and visitor information, cutting down on overlapping bookings and allowing employees to adjust reservations based on visitor updates to drive front desk efficiency
And More
Not only does it improve security and increase efficiency, but it also frees up receptionists to step away from the desk and eliminates many time-consuming administrative tasks, allowing them to focus their attention on more critical projects. It's also a great way to gather, compile, and use visitor registration data with just a few clicks. In short, the right technology has the power to transform the way your business operates.
Create The Perfect First Impression With Visitor Management Software
Imagine that you are on your way to a meeting with a software company or a law firm for the first time. The day before the meeting, you received a brief automated email reminding you of the appointment. You also got helpful information such as driving directions, parking information and finding the reception. You got directions to your meeting room or workspace and received a message with WiFi password and security rules.
With all the confirmed details in hand, you feel confident when heading out the next morning for your upcoming appointment. You get all those benefits and features with a robust visitor management software, that is catered to fulfill your needs in the best way possible.
When you arrive at the correct address, you notice that although the office building is tucked away from the road, there is a visible sign directing visitors where to turn in. After following the signs and instructions for visitor parking, already specified in last night's email and reinforced on-site, you park your car and head toward the front entrance.
A friendly face greets you at the reception desk and points you in the direction of the sign-in tablet before offering coffee or water. The receptionist steps away to speak with a colleague, but fortunately, the way to the bathroom is clearly marked. Meanwhile, the visitor management software notified your business contact of your arrival, so when you return from the (clean and well-stocked) bathroom, she is there ready to greet you.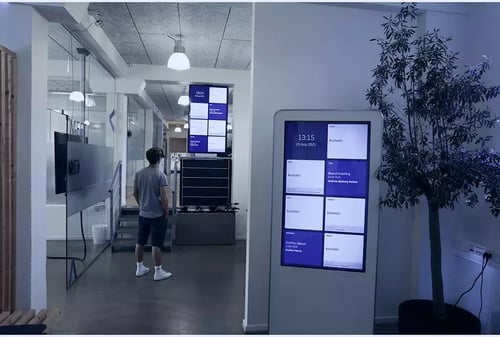 When you arrive at the meeting room, digital signage displays upcoming reservations and the conference room name. Bagels and coffee are waiting inside for you on the table, and all AV and tech equipment is ready beforehand, allowing you to jump right into the meeting without delays. After a professional presentation, you ultimately decide to give the software company your business.
A smooth and professional experience for all guests entering your building requires careful planning, attention to detail, and a thoughtful combination of many moving parts. But investing your company's time, effort, and budget into creating an outstanding first impression with modern visitor management software can pay dividends in the future, especially for customer-facing businesses.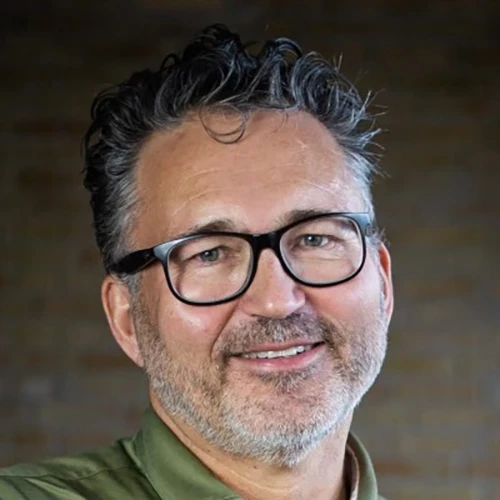 Lars Ørhøj Lauridsen
Hubspot CRM and Inbound Marketing Expert. Works with optimizing businesses' inbound revenue processes. He has experience in the areas of marketing and sales in SaaS companies and in agencies. And has engaged in team development and change management with a focus on fair process principles.