Get inspired by the alternative ways some of our customers use AskCody to solve their visitor management tasks, which bring even more value to their business. This blog is created for you, who might find inspiration from the other use cases where we see our visitor management and meeting management system being used.
We will introduce five things you (probably) did not know that you could use AskCody for:
1. Meeting management system feature for carpark booking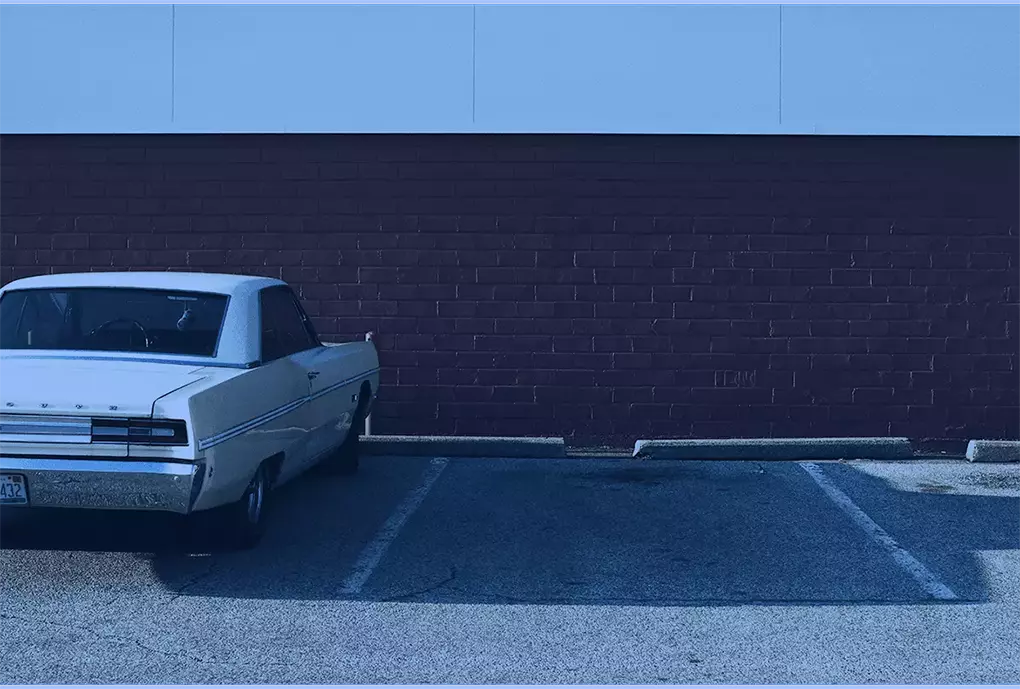 Use your meeting management system to reserve parking spots
Normally, meeting management systems would be used to efficiently book meeting rooms, but we see some of our clients use our bookings add-in to book spots in their parking lots. This is relevant for companies with limited parking options, who want to ensure that the best parking spots are reserved for customer-facing meetings. If a company chooses to set up a parking spot booking, this could be accessed from the Outlook add-ins or the AskCody Mobile App.
So, why is it possible to make our meeting management platform fit Carpark booking?
It is possible to book parking spots because our platform is integrated into Microsoft 365 and can leverage your calendar resources in Exchange. This means you can create resources for almost everything imaginable. Carpark booking is just one example of how companies think creatively about their meeting management system.
2. Visitor management system feature for employee and guest registration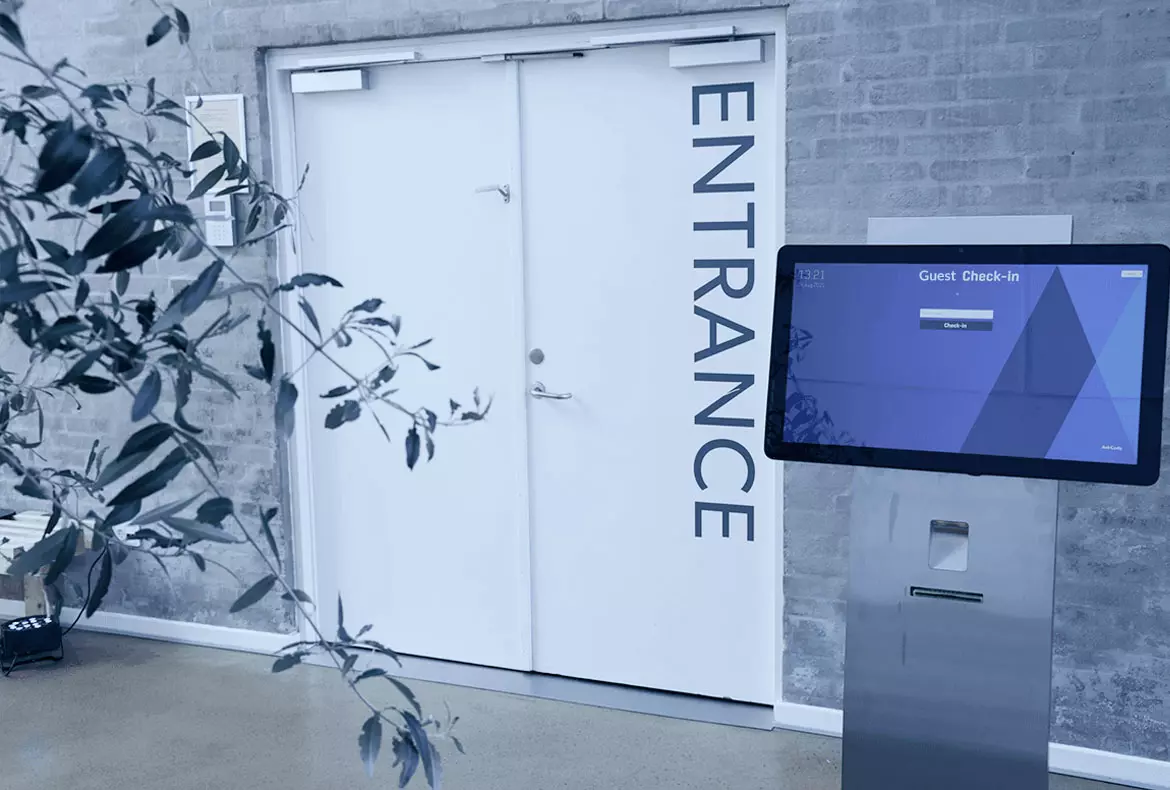 Example of employee check-in screen from the AskCody HQ
Due to Covid-19 and work-from-home tendencies, companies are requesting more information about how many of their employees and guests are physically present at the office. Therefore, employee- and guest registration is increasingly popular, either online or through check-in screens. Some customers have check-in screens, where you can slide between Guest registration and employee check-in.
This is useful for tracking potential Covid-19 outbreaks by knowing, who is in the building at a given time. It is also useful to track data on office utilization to make decisions about space optimization based on your actual data. Did you know that a visitor management system could be used for employee registration? Learn more here:
3. Visitor management system feature for sharing Covid-19 regulations with visitors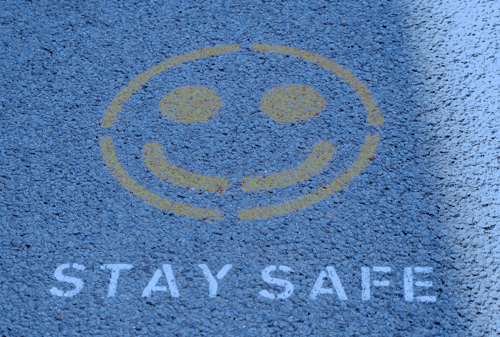 Employees and guests are still coming to the office. Therefore, companies are seeking tools to display their Covid-19 regulations with employees and visitors. The tool must be easy to manage and update due to the constant change in Covid-19 restrictions.
There has been a rising number of customers using check-in screens to share company Covid-19 regulations with visitors and employees. Other companies use our system to automatically send SMS and emails to arriving guests with information such as Covid-19 regulations, Wi-Fi passwords, Parking rules, and other valuable information the guest needs before arrival.
4. Meeting management system with buffer time for room cleaning and table arrangements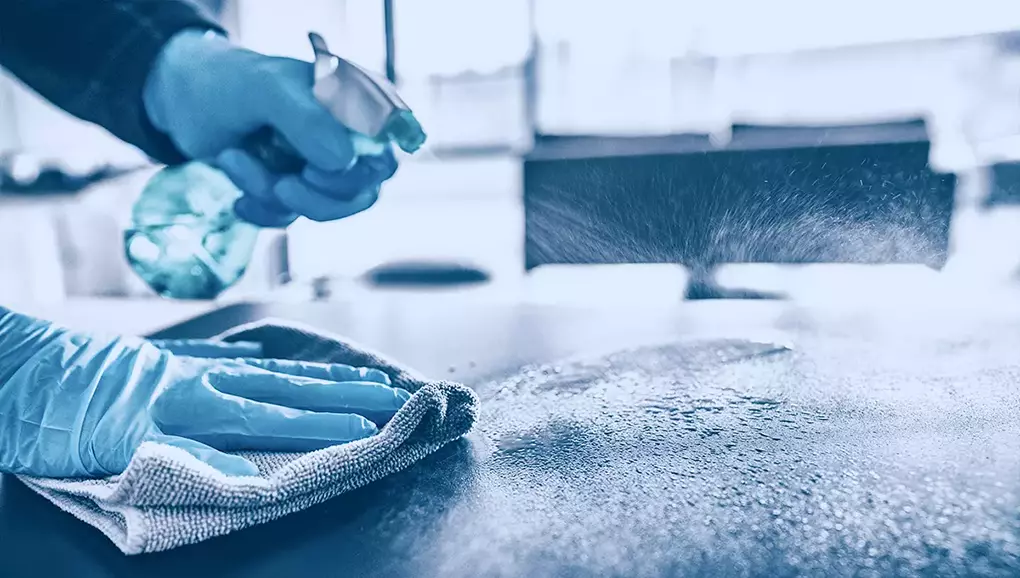 Buffer times give customers time to prepare for the next meeting
For many customers, the number one reason they are choosing a meeting management solution is to provide the best possible meeting experience for customers and employees. This includes handling all activities that create the best possible conditions for the meeting.
Therefore, we suggest companies use buffer time. Buffer time could also be called preparation time. It is a configurable time frame often lasting 15 minutes after the meeting ends, where it is not possible to book another meeting. This means that participants have time to clean up, open a window or change the table arrangements before the next meeting. Due to Covid-19, cleaning service between each meeting is increasingly important and thus a buffer time ensures that no one is late for their meeting because they have to wait for the cleaning service.
This task could also be handled by your service provider or the staff that arranges tables. With a buffer time, you ensure that you can create a white-glove experience for your meeting participants.
5. Meeting management system for equipment booking
Use your meeting management platform to book equipment such as video tools.
We often see use cases where customers use their meeting management system to book equipment, such as gear for video shooting or podcasting. This could be a very good microphone for your meeting or a podcast talk. It could be a camera for taking photos or shooting videos. Equipment booking reserves the necessary tools you need, and you have complete visibility over how and when your resources are booked. So go ahead and register more resources to your system.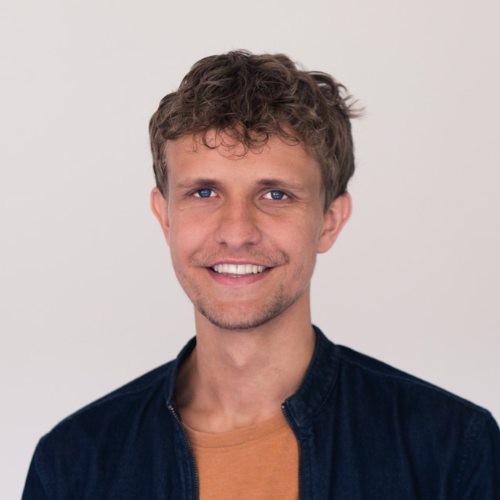 Andreas Sjelborg Rahbek
Product Marketing Specialist, AskCody. Andreas shares news about AskCody product improvements and features.