Data security plays a crucial part when choosing your right cloud software provider for tasks such as Meeting Management. Here we want to highlight some of the key points to follow if you want to guarantee data security and privacy from your supplier.
Some of the key things you should look for are:
What is data security?
Data security is all actions, procedures, and rules made for safeguarding all digital information such as files, accounts, databases, personal, and company information, etc. from unauthorized access, theft, and any other wrongdoings and threats. Businesses can ensure information security in the workplace by adopting a set of measures, performing audits, and upholding the regulatory compliance requirements.
It is a process that includes every aspect of data security - hardware, software, administrative controls, organizational policies, etc. When carried out correctly and thoroughly data security protocols can protect your company not only from cybercrimes, but also from internal threats and human error - one of the biggest workplace safety risks nowadays.
How has cloud information security changed in the past years?
A major pivot point in data security handling between Europe and the Unites States were the Schrems I and II rulings. In particular, the Schrems II ruling, when the Standard Contractual Clauses (SCC) for personal data transfers to the US were argued to be insufficiently protecting personal data from countries outside the US, against FISA 702 - at the expense of GDPR principles. Consequently, the EU-US Privacy Shield was deemed invalid. Following the Schrems II ruling, to ensure compliance, European companies are required to conduct individual assessment of data transferring. To do so, businesses should adopt and prioritize various practices to protect all digital information.
Why is data security important?
Nowadays with the rise and fast advance of software companies, the importance of data security expands correspondingly. For every contemporary business, data is one of the most important assets that must be stored and protected. Besides prioritizing high safety standards, companies should try to maintain flexible security strategies to keep up with the changing environment. By doing so businesses can be protected from financial loss, reputational harm, damage of credibility, etc.
Data security practices can help your business in the long run - making it more reliable and trustworthy to current and potential clients. Furthermore, requiring high level security standards from partners and customers is equally important. That would contribute to a safer and risk-free cooperation.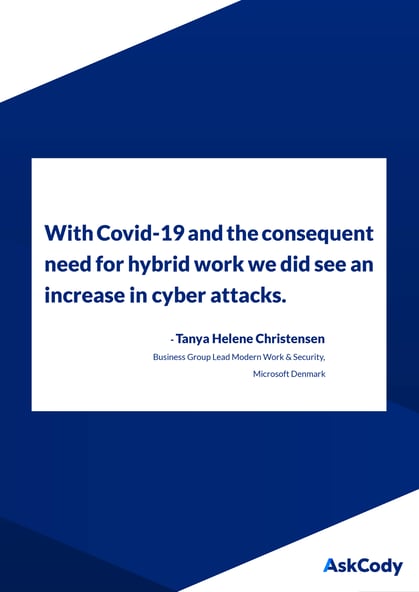 Data security in the digital era is a topic of continuous importance. Just like trust and partnership, it is a two-way street. Given the current circumstances after the Schrems II ruling, each European company must take extra steps to ensure their data is safe. Here are some advice and examples to follow, when establishing your data security procedures for your business and partnerships.
What is the difference between on-premises and cloud software in terms of data security?
The most fundamental difference between cloud and on-prem software is that on-premises software is installed and managed on the company's location, rather than on a remote cloud location. Because cloud is controlled on a remote setting, there are a lot of regulations in place ensuring that the data is 100% owned by the company. No matter whether a company is on-premises or cloud, there are statutes in place to keep your data safe, but the way to audit whether these are acted on, will be different depending on whether a solution is on-prem or cloud.
It is extremely important to look thoroughly through your software provider's Data Processing Agreement (DPA) and ensure that you own all rights to your data. If you choose to end the collaboration, make sure you are entitled to all your data. Many people do not realize that they have the option to completely delete their data from software providers at the end of the partnership, which is important to include in your agreement to protect yourself from the risk of a data breach.
Key elements to ensure your cloud software provider has the highest security standards:
ISAE 3000 report
The International Standards on Assurance Engagement (ISAE) 3000 is a benchmark for confidence over non-financial data. It consists of instructions and regulations for ethical behavior, quality control, etc. The ISAE 3000 report guarantees that organizations keep data secure and confidential while handling it and keeping it available at any moment. Companies with an ISAE report must go through a bi-yearly test of their employees to ensure the highest level of data handling across all levels of the organization.
Choosing a provider that has a third-party affirmation certificate is crucial. When entering a partnership, it is of major importance to make sure your company data is managed with integrity, professionalism, confidentiality and in accordance with the applicable law. Find out more reasons to pick a provider that is ISAE
OWASP top 10 security risks
Ensuring compliance, security and scalability, and providing high level protection against OWASP Top 10 security risks. OWASP TOP 10 is a guideline for digital and web application security that consist of the biggest web application safety risks. By making sure you are protected from these data threats, you can limit software vulnerability and prevent unauthorized entities from accessing your platform.
Single Sign-On
Single Sign-On (SSO) is an advanced authentication process that enables an easy and secure access to various related systems using only one set of credentials. It provides a centralized authentication with full control over user access permissions. SSO elevates user experience, is convenient for use any time and on any device, helps with regulatory compliance, and improves security and access control for IT.
GDPR compliance
The General Data Protection Regulation is a directive by the EU that determines rules for protection of personal data meaning the way it is handled, processed, stored, and moved. In order to meet the requirements for GDPR compliance and provide data security your business should ensure the following:
Data classification - be aware of where the personal information is stored at all times
Continuous monitoring - a requirement to report breaches within 72 hours of discovery
Metadata - personal data stored in company systems should be reviewed frequently to determine future actions
Data governance - make sure to know who has access to the data in the organization, monitor who should be authorized to access to the information and adjust if needed
Here you can access AskCody's commitment GDPR & our DPA as examples.
Why is first-rate data security essential AskCody?
AskCody is a Microsoft-based company, and a lot of our customer's data is handled through Microsoft Azure and Exchange. That means that the different data that our customers have is being transferred by Microsoft. To ensure transparency and reliability for our customers we make it our priority to provide the highest level of data security available, and that the way we handle your data is compliant with the current regulations
On a final note, we advise that every business makes it their top priority to ensure information security in the workplace. Understanding the importance of data security risks and the consequence they have on workplace and employee safety is essential for you and your business.
Conclusion - how to ensure business data security:

Data security remains paramount in today's digital era, especially when making critical decisions about cloud software providers for tasks like Meeting Management. A secure cloud provider should possess third-party affirmations like SOC 2, ISAE 3402, or ISAE 3000 certifications, adhere to the globally accepted OWASP Top 10 Security Risks, and comply with GDPR requirements. These certifications and guidelines ensure that a provider's data handling procedures prioritize the safety, integrity, and privacy of a company's information.
The rapid advancement of software companies and the aftermath of significant rulings like Schrems II underscore the necessity for businesses to be extra vigilant about data security. Whether opting for on-premises or cloud software, businesses must have a thorough understanding of their data rights and the safety measures in place.
Key elements like the ISAE 3000 report, compliance with OWASP top 10 security risks, utilization of Single Sign-On, and GDPR compliance play instrumental roles in ensuring robust data protection. Using companies like AskCody as an example, which prioritize high-level data security and transparency for their customers, showcases the importance of this diligence.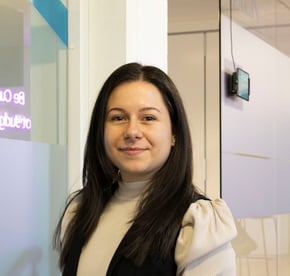 Ralitsa Aleksandrova
Digital Marketing Assistant, AskCody. Ralitsa writes content that inspires businesses to effectively manage their meetings. This includes writing about the latest trends and behavior, deep diving into meeting management, or highlighting valuable processes.