The list of reasons to hire an office manager are almost as endless as the potential roles they can fill within your company. Search through job descriptions for the position and you will find a dizzying array of responsibilities outlined from operations and administrative duties to budgeting and billing. That is because an office manager's main job is to make the day-to-day operations of your business run smoothly, whatever that may mean for your company, and because of this the role is flexible enough to fulfill just about any needs you may have.
The reasons why you should hire an office manager
While an office manager (OM) can be a great addition to any business, having one becomes especially important as your company leaves its nascent start-up phase. An office management strategy that worked with 10 or 20 people, will no longer work well once your company grows to 50 or 100 employees, and if you do not adjust, you will have a hard time keeping up. Here are our top 6 reasons to hire a manager for the office, stat.
1. Growing Pains & HR Needs
No, we are not referring to the prime of Kirk Cameron's career; we are talking about your growing need for space, staff, and resources. Bringing on new people smoothly and finding a space that fits the bill are the two most basic elements of a functioning business, and as CEO you already have a lot on your plate. Do you really need to take on HR as well? When just starting out with only a few employees, it is easy to be involved in the hiring process from start to finish, but there comes a point when it is no longer a good use of your time. An OM can draft job descriptions, manage listings and recruitment, screen resumes, and generally facilitate the hiring process to ensure that only the best candidates get to your desk. Once new employees are hired, the manager of the office can also take over training and on-boarding, creates office manuals, manage questions about benefits and PTO, and other crucial HR tasks.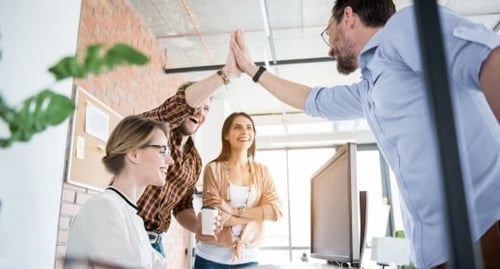 2. Building a Culture
As one of the few people who regularly interacts with employees of all levels and in all departments, the OM is well-positioned to be the keeper of office culture. They can be a valuable figure when it comes to planning parties, happy hours, retreats, and other internal team building events. Because OMs in many ways act as the face of the company, they have both the access to and familiarity with the staff to delegate tasks and generate excitement and participation. As your company grows, maintaining a cohesive culture becomes even more important, both in terms of retention and attracting new talent.
3. Administrative Work
As the CEO, if your schedule is starting to get eaten up by memos on office policies, filing systems, mail distribution, or re-scheduling meetings then it is high-time you got yourself an office manager. A good office manager will organize and distribute information efficiently, delegate tasks as needed, answer phones, sign for packages, man the front desk, and take care of nitty gritty administrative details office-wide.
Office managers can also take on some of the role of executive assistant. Managing calendars travel, and other day-to-day scheduling concerns of the executive team helps you focus on the macro side of the business instead of the mundane details that keep everything running.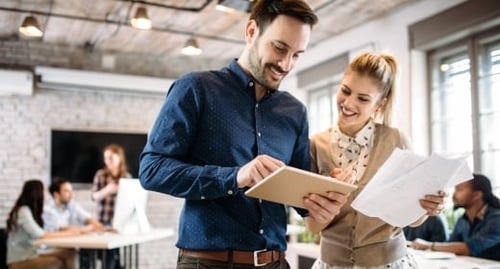 4. Facilities and Building Maintenance
Office managers are the unsung heroes of any office in that they handle the often unseen work around your building. They make sure the power bill gets paid on time, act as a liaison with vendors, and take care of maintenance issues like leaky faucets, burned out bulbs, and malfunctioning HVAC systems. They can oversee everything from vendor contracts and invoicing to negotiating deals on office management software and anything else in between. The bigger your office space and your staff, the more these issues will start to pop up and derail your work flow (not to mention that clogged sticky floors and ill-equipped bathrooms do not make a great impression on clients and visitors).
5. Supplies and inventory
Have you recently found yourself making Costco runs for toilet paper on the way in? Not sure where the cleaning supplies are kept or where it is cheapest to order snacks from? Not only does an OM make sure that the essentials remain fully stocked, they also manage the monthly budget for such supplies (as well as keeping track of billing), helping you keep on top of cash flow, inventory, and supplies. It is a great way to improve your bottom line without sacrificing necessities.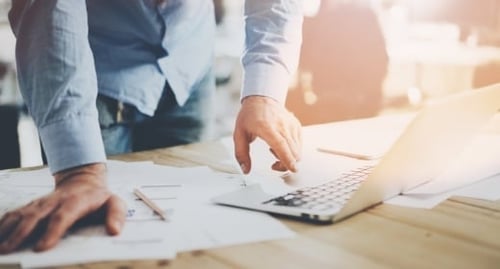 6. Meetings, Events, and External Guests
We have already covered some of the administrative and secretarial duties of the office manager, as well as their role in internal culture and team-building. However, it bears pointing out again that the office manager is often the external face of the company. Entertaining potential clients or hosting business partners? Working with sponsors to host a professional networking event? Someone needs to take care of invitation emails, room bookings, catering, tech and AV requests, as well as work with any external partners for scheduling, set up, directions, and other integral operations of hosting external guests. With an OM on-board, you no longer have to worry about pragmatic details; instead, you can focus on making great impressions and securing new business.
By now we hope it is clear just how much value an OM can bring to the table. If your schedule is increasingly eaten up by HR concerns, administrative problems, and re-scheduling meetings, then it is probably time you drafted a job description and started the hunt. Even with five-star office management software, nothing can replace the steady hand, practical knowledge, and human touch of an office manager.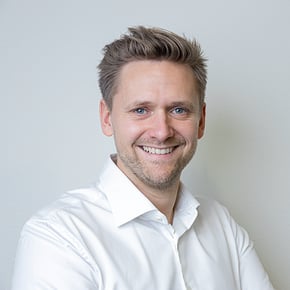 Allan Mørch
CEO & Founder, AskCody. Empowers organizations worldwide in creating better workplace experiences using AskCody.