These days, every smart business has their eye to the future. Not just for goal-setting, benchmarking, and bottom-line growth, but for cultivating the type of office environment that serves as a lasting space for attracting top talent and allowing workers to flourish.
By going into depth with workplace behavior we can better understand and appreciate the way employees work best. You do not have to invest millions into creating the type of future workplace that rivals that of Google or Facebook. Because the future, after all, is all about people.
FETCH - empower employees for better workplace culture
In describing what they see as the pillars of a future workplace, Forbes created what they are calling the FETCH model. This model aligns precisely with what we at AskCody believe the foundation upon which the office of the future must be built. Today, we want to dig a little deeper to show how the FETCH model can be applied to your meeting management goals.
The FETCH model: F for fluid
Flexibility is critical when it comes to working spaces. The rise of diverse set up options for working space within an office – such as huddle rooms or phone-booths – in addition to the traditional conference rooms and modern open office set up, demonstrates this.
The AskCody solution: Now more than ever, companies need a platform to make it simple to find and book one of these rooms for working. Redesigning an office with a variety of working spaces does not do anyone any good if they can never find a room to fit their needs when they need it. Companies need room booking and meeting management software to make the process as easy and as fast as 1,2,3.
We created an ebook on set up options for your meeting room to get inspired.
The FETCH model: E for engaging
The formula is simple: engaging workplaces make for an engaged workforce. Spaces should be designed mindfully with a clear end-result in mind. Is your goal to foster brainstorming? Support quiet time? Create privacy? Promote team bonding? You must consider spaces beyond what is "cool" and focus on what is needed so it adds to employee morale and productivity.
The AskCody solution: Take the time to understand how your employees work best and where they do so. Spaces should be designed around people's needs, not vice versa. You invest time and money in recruiting the right talent; now hand them the tools they need to succeed.
With AskCody you will discover that a meeting room is never just a meeting room because they come in so many shapes and sizes and are utilized for different meeting purposes. If you do not define your rooms and their purpose, your employees can easily end up having a 1:1 meeting in a 12-person conference room. When you have not defined your meeting rooms for what they are or just have 20 of the same looking meeting rooms, you are making it difficult for your employees to find the right room matching their needs and to take care of your organization, so that you ensure that you get the most out of your investment in real estate, in meeting rooms, inflammatory space etc. read more on linking your workplace design to you meeting purpose on the blog.
The FETCH model: T for technology-driven
The digital age has brought a previously unfathomable amount of new technology into the modern office that increases productivity, eliminates tedious tasks, and promotes employee comfort. From the Internet of Things (IoT) and machine learning to platforms such as Google Hangouts, Slack, and Trello, the modern workforce is more connected and productive than ever before. The future is not going to slow.
The AskCody solution: Embrace the capabilities of the future office thanks to the technologies that are emerging today. The benefits of IoT in the office are tremendous. Analytics and insights shed light on ways to improve current office models. And meeting management and visitor management technologies eliminate tedious tasks, streamline workflows, and wipe out pain points previously considered just the cost of doing business.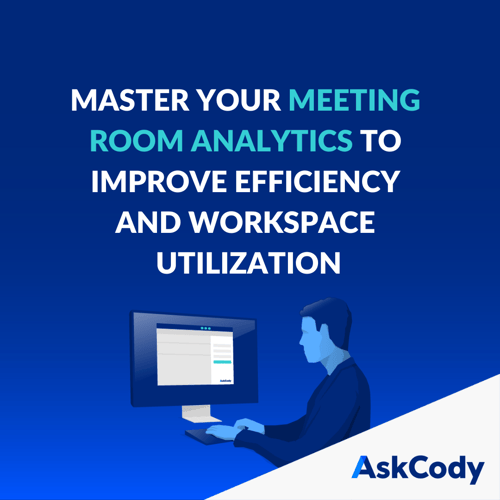 The FETCH model: C for convenient
With more of the workforce than ever before opting out of the traditional office model and into a work-from-anywhere mentality, it is critically important for companies to foster an environment that puts a premium on convenience in the era of hybrid working. Companies are wooing employees back to the office with high-end kitchens, fitness studios, and spaces that accommodate working mothers, such as lactation rooms. Get inspired from workplace design examples on the blog.
The AskCody solution: Creating an attractive office of the future that revolves around convenience involves a deep knowledge of who is working for you, what your company needs, and what tools can change the current name of the game.
The FETCH model: H for heuristic
By heuristic spaces, Forbes means creating an environment that fosters independent thinking and problem solving. We believe that creativity begets creativity. Inside the walls of your building or buildings are a myriad of opportunities to motivate and inspire employees and impress guests.
The AskCody solution: You do not have to spend big bucks to create an environment that inspires your employees and promotes creativity. One of the easiest places to start is with creative conference room names. Many of the biggest names in business—such as Instagram, Buzzfeed, and Etsy, to name just a few—have all signed on to the idea that creative conference rooms names are likely to lead to the flow of more creative thinking. This Ebook with +160 ideas for meeting room names will inspire you and help you get started with fostering that type of environment at your own office.
The FETCH model is an excellent place to start when considering how your modern workplace can evolve into the future. Future trends come and go, but understanding the needs, lifestyles, and goals of your employees will always give you a leg up when adapting for the future. The office of the future does not just provide the modern spaces for employees to work, but it provides the tools and technologies to help employees best take advantage of everything at their fingertips. At AskCody we have guessed about what the future of work looks like, get inspired in the video below: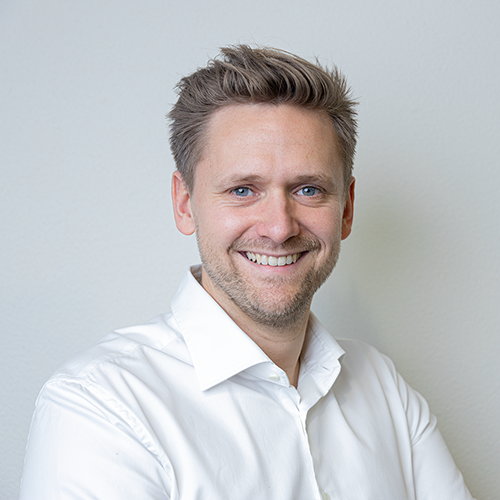 Allan Mørch
CEO & Founder, AskCody. Empowers organizations worldwide in creating better workplace experiences using AskCody.