Picking meeting room names can be great fun, but sometimes you need a little bit of inspiration to do so. Therefore, we are going to get your head spinning with so many great examples that you will have more than enough to pick from.
Time to get creative +100 ideas for
meeting

room names!

We will start by putting the ideas into practice - so you can see how it works. In AskCody our Founder and CEO, Allan Mørch had the idea to connect the meeting room type with the meeting purpose.

This means that at our office, the canteen is called 'Eat', the smallest meeting room is named 'Call', and the room with a big round table is called 'Talk'. These names make it easy to book the ideal meeting room for our meetings. At AskCody, you will also find Meet, Create, Finance, Show, Present, and Business. You probably get the idea?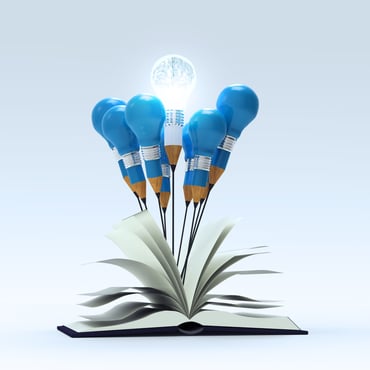 There are plenty more where those came from! With our free cheat sheet, we have done the tough brainstorming for you, so picking your new fun meeting and conference rooms names is not going to get any easier. We have prepared six different themes which together offer more than 160 ideas to pick from! With our help, you can easily find the best themes and names which match with your company's brand, profile and culture.
Get ready to be inspired!
Movie-Style meeting r
ooms

Welcome to our creatively themed meeting spaces, where your board meetings get a cinematic makeover. Whether you're unleashing your inner superhero in "The Iron Man Lounge" or embarking on an epic journey in "The Lord of the Rings Chamber," these famous movie-inspired rooms set the stage for unforgettable discussions.
For a dash of animation, explore "The Disney Den," a hub of creativity, or venture into "The Pixar Pavilion," where innovation thrives like a Pixar movie plot.
And let's not forget our director-inspired rooms! "The Spielberg Studio" celebrates storytelling, while "The Tarantino Theater" adds an edge to discussions. Say goodbye to ordinary meetings with these movie-style room names.
Famous Movies:
Avatar
Titanic
Star Wars
Jurassic World
Transformers
Jumanji
The Lord of the Rings
Mission: Impossible
Forrest Gump
Iron Man

Animated Movies:
Shrek
Frozen
Toy Story
Zootopia
The Lion King
Ice Age
Madagascar
Monsters
The Jungle Book
Cinderella

Movie Directors:
Spielberg
Tarantino
Scorsese
Hitchcock
Wes Anderson
Guy Ritchie
Peter Jackson
Del Toro
Shall We Play Some Games?
Step into "The Monopoly Mansion," a place where strategy and negotiation reign supreme. Or venture into the "Tetris Tower," where agility and adaptability are the keys to success. These board game and computer game-inspired rooms are designed to fuel your creativity and inspire innovative thinking.

For a touch of nostalgia, consider "The Hide and Seek Hideaway," a room where fresh ideas are as elusive as the hidden objects themselves. Or explore the "Super Mario Space," where every challenge is an opportunity for growth. In these gaming-inspired spaces, your team will find the perfect backdrop for brainstorming, strategizing, and achieving your goals. Let the games begin!
Board games:


Chess




Monopoly




Scrabble




Risk




Settlers of Catan




Clue




Ticket to Ride




Uno

Children's games:


Simon Says




Scavenger Hunt




Hot Potato




Hide and Seek




Duck, Duck, Goose




Animal Charades




Obstacle Course




Musical Chair

Card games:
Spades
Poker
War
Rummy
Gin
Blackjack
Crazy Eights
Texas Hold ´em

Computer games:
Tetris
Minecraft
Grand Theft Auto
Super Mario Bros
Call Of Duty
FIFA
The Sims

Close To Nature
Step into the natural world of meetings. "The Orchid Oasis" offers a serene atmosphere, perfect for fostering growth and cultivating new ideas. Meanwhile, "The Elephant Encounter" provides a spacious setting where big ideas can roam freely. In these nature-inspired rooms, surrounded by the beauty of flowers and the majesty of wild animals, your team can find inspiration and harmony to unlock their full potential.
If you prefer a cozier setting, "The Squirrel's Nest" provides an intimate space where ideas are nurtured like cherished pets. For a more expansive and adventurous atmosphere, "The Pine Grove" offers a tranquil escape from the hustle and bustle. In these nature-themed spaces, your meetings will be infused with the vitality and tranquility of the natural world, creating an environment where creativity and productivity flourish.
Flowers:


Crocus




Daisy




Freesia




Hibiscus




Jasmine




Lavender




Lily




Magnolia




Orchid




Rose




Sunflower




Tulip

Wild animals:


Lion




Black Panther




Tiger




Elephant




Giraffe




Hippopotamus




Leopard




Cheetah


Polar Bear
Wolf
Gorilla
Deer

Pets:
Ferret
Hamster
Tortoise
Rabbit
Squirrel
Horse
Dog

Trees:


Oak




Willow




Pine




Chestnut




Maple




Walnut




Spruce

Around the World or... the Universe!
Elevate your meetings to a global and cosmic scale with our extraordinary room names. Step into "The Parisian Parlour," where the spirit of innovation and artistry thrives, or experience the grandeur of "The Egyptian Oasis," a place where ideas are as monumental as the pyramids. These room names are designed to transport your team to iconic locations around the world.
For a touch of the celestial, venture into "The Solar Flare Suite," where your ideas will shine as brightly as the sun. Alternatively, explore "The Andromeda Galaxy," a room that encourages you to think beyond our planet's boundaries. With these room names inspired by Earth's cities, landmarks, countries, and even the universe itself, your meetings will embark on a journey of inspiration and exploration.
Cities:


New York




Dubai




Rome




Paris




London




Copenhagen




Rio de Janeiro




Tokyo




Berlin




Buenos Aires




Toronto

Landmarks:


Statue of Liberty




Eiffel Tower




Big Ben




Colosseum




Golden Gate Bridge




Notre Dame




London Eye




Taj Mahal


Kilimanjaro
Sydney Opera House
Burj Khalifa


Countries:
France
Germany
Japan
Denmark
United States
Canada
Brazil
Spain
Egypt
Italy
India

The Universe:


Sun




Moon




Earth




Venus




Mars




Milky Way Galaxy




Callisto


Andromeda
Mercury
Jupiter
Saturn
Make It a Bit Sweet
Indulge your senses in our delectable selection of meeting room names inspired by sweets and pies. Step into the "The Candyland Mansion," where creativity flows as freely as the sweetest confections. Or perhaps you'd prefer "The Pie Paradise," where ideas are as comforting as a warm slice of pie on a cozy evening.
Whether you're in the mood for the playful energy of "The M&M Meeting Room" or the cozy ambiance of "The Pumpkin Pie," our room names offer a delightful twist to your meetings. These sweet and pie-themed names bring a dash of sugar and spice to your brainstorming sessions, making your gatherings all the more enjoyable and memorable.
Sweets:


Kit Kat




Reese's Peanut Butter Cups




Twix




Snickers




M&Ms




Gummy Bears




Milky Way




Skittles




Pop Rocks

Pies:


Sweet Potato Pie




Peach Pie




Cherry Pie




Apple Pie




Pumpkin Pie




Blueberry Pie




Strawberry Pie


Coconut Cream Pie
Key Lime Pie
Find Your Hobby

Embark on a journey of personalization, with meeting room names drawing inspiration from various hobbies and interests. Enter "The Rock 'n Roll Retreat," where innovation harmonizes with the timeless melodies of legendary bands. Or find your strategic mindset in "The Soccer Strategy Suite," where teamwork and precision are the goals of every meeting.
Whether you're a social media aficionado and fancy the vibrancy of "The Instagram Oasis" or a culture enthusiast seeking solace in "The Louvre Lounge," our room names offer an engaging backdrop for your discussions. These hobby-themed names add a touch of your personal passions to your meetings, elevating them from routine gatherings to memorable experiences.
Music:


AC/DC




Arctic Monkeys




Coldplay




Guns N' Roses




Led Zeppelin




Oasis




The Rolling Stones




The Beatles


Spice Girls
Maroon 5
Sport:


Soccer




Baseball




Hockey




Water polo




Climbing




Football




Sailing




Diving




Gymnastic




Volleybal

Mobile Apps:
Facebook
LinkedIn
Twitter
Instagram
Pinterest
TikTok
Snapchat
Duolingo

At the museum:
Louvre
MOMA
Vatican
Smithsonian
Prado
Metropolitan Museum of Art
Musée D'Orsay
Rijksmuseum
Acropolis

Striking a Balance: Creative and Intuitive meeting room maming
"Companies that name their conference and meeting rooms according to themes are doing so to communicate their values and organizational culture to their employees, customers, clients, and all who enter."
- Sarah Brazaitis,

Organizational Psychologist at Columbia's Teachers College.
Balancing creativity with practicality is crucial. While letting your imagination run wild is great, it's equally important to keep the names intuitive and memorable. Imagine a scenario where team members can quickly understand a room's purpose just by hearing its name.
Once you've got those awesome meeting room names in hand, it's time to bring them into play smoothly. Make sure the names fit your company's vibe and make sense at first glance. Share the story and meaning behind each name with your team so everyone's in the loop so it fits exactly with your company's naming conventions.
Make the most out of your office management software to blend these cool room names right into your booking systems, calendars, and scheduling tools. With AskCody, your team can effortlessly book and use rooms with your own self-selected creative names, enjoying a smooth experience that matches your company's vibe.
Choosing the perfect room names doesn't have to be a solo adventure. In our blog post, we elaborate on turning this task into a team-building opportunity and provide you with even more exciting room name ideas.
Time to give your meeting spaces a personality!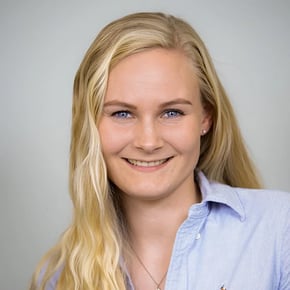 Rikke Fuglsang
Content and Communications Lead, AskCody, AskCody. Rikke oversees all AskCodys media presence and event management, sharing company news, case studies, and press releases. If you are attending an event with AskCody, you are likely to see Rikke there.