There is no question that the quality of catering can make or break a meeting. Is there a tremendous amount of pressure on you as the canteen manager to ensure meals, snacks, and refreshments are delivered and presented without a hitch?
A fed crowd is a happy crowd and a happy crowd is a productive crowd.
Management of services is key
Your management supports and sustains the entire organization. Meeting catering plays an important role of ensuring the corporate environment is a productive space. The food you provide is quite literally the lifeblood that keeps the ideas flowing, productivity high, and strategy moving forward for every meeting at your company.
Moreover, besides the most common challenges that plague the catering industry—staff turnover, proper training, and HR—there are additional challenges that come with a corporate partnership.
The most effective catering division is one that works its magic behind the scenes. Unfortunately though, the old saying is still relevant: out of sight, out of mind. In this case, it means that although catering plays a critical role in a meeting's success, it is often not given the consideration it deserves by those running the meeting. As such, there is a common communication breakdown between meeting managers and catering managers resulting in 4 common challenges for in-house meeting management organizer: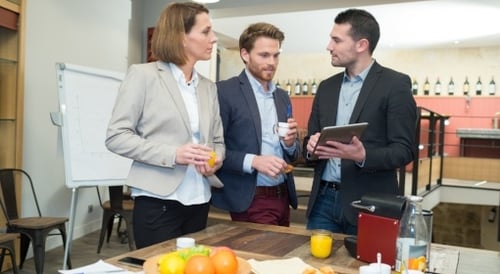 1.
Cancelled meetings
Picture this: You have done meticulous menu planning for the week, ordered all of the necessary ingredients, and completed all the cooking and prep, and when you wheel your trays into the assigned meeting room you find … nothing but an empty conference room table.
The meeting was canceled, postponed, or moved and you were the last to know. The obvious frustrations for you are wasted food and resources.
2.
Attendance changes
The parameters of a meeting change all the time. What may have originally been planned as a small group huddle for a team of four could eventually evolve into a broader strategic meeting involving multiple teams of people from multiple levels of the organization.
If the catering order does not reflect this change in the meeting, however, there will not be enough food and refreshments provided. This is a disheartening sight for anyone in the meeting and will likely result in a break in productivity so employees can grab a meal on their own.
3.
Unknown dietary restrictions
As you know, menu planning for corporate catering has never been more complex. Considerations must be made for vegetarians, vegans, and a seemingly growing list of food allergens. It is difficult to plan a menu that works for everyone. But a lack of knowledge of dietary restrictions is a recipe for disaster.
Not only is it an embarrassment for the meeting host, but it increases the wasted food. It is important to know beforehand what people can and want to eat.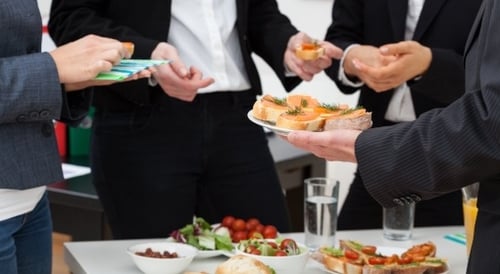 4.
Running the business
As a catering manager, it is common that you have many balls in the air at once when dealing with the food and business side of your services. In the ongoing quest for culinary perfection, the business side is often the first to slide. This includes accurately invoicing and communicating with the company's cost center, balancing the budget, scheduling bookings, and handling payroll.
At best, these are time-consuming and often boring tasks. At worst, they are incubators for mistakes that could be costing you money every day. They just do not teach this stuff in the kitchen.
What is the solution?
Taking the time to constantly follow up with meeting organizers to the extent that would prevent all of the above scenarios would quickly eat away at your entire day. So what is a catering manager to do? The answer lies in technology.
A company-wide meeting management solution incorporates every detail of meeting planning, including catering. When a meeting is planned, rooms, equipment, and refreshments are all selected from within the software. If a meeting is moved or changed, an automatic alert is sent to all meeting attendees, necessary facilities team members, and catering. Users can also add any special requests or dietary restrictions as notations right from within the software. This cuts down on paperwork and handwritten notes that could be overlooked.
The right software will let you view at a glance what you need, how many people you will be servicing, and where you will be delivering each job. Any updates will be reflected in real-time. Cost centers can download invoices directly from the platform.
A meeting management solution eliminates the need for you to constantly follow up, and for the meeting manager to have to juggle one more To-Do on top of their long list of meeting tasks. This way they can focus on perfecting that PowerPoint presentation and you can focus on perfecting that menu with the knowledge that no one will be left out in the dark.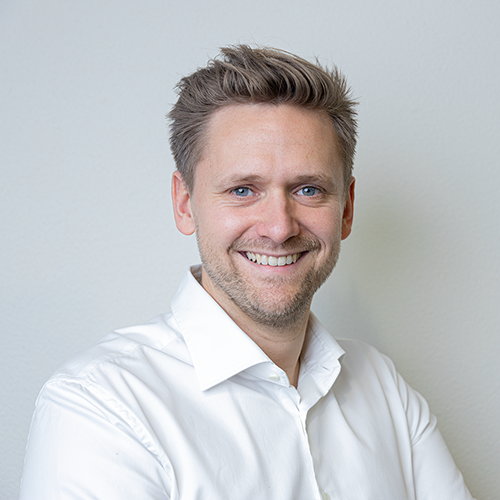 Allan Mørch
CEO & Founder, AskCody. Empowers organizations worldwide in creating better workplace experiences using AskCody.