Major upgrade to security, compliance & scalability
In May we rolled out a major infrastructure upgrade changing +200.000 lines of code in our Platform. This is the most extensive architectural change in the history of AskCody. Over the past 18 month, AskCody's engineers and product team have been working tirelessly to create our new software architecture platform, Dockcinnity.
"At AskCody we've always strived to have our Platform be second to none when it comes to Reliability, Scalability, Security and Compliance. We want to provide the most robust, modern, and available Cloud Platform based on Microsoft Azure's unmatched power and global scale.

With this major update, we're elevating our product, taking the first step into a new era of how Meeting Management should be. We are launching the new foundation for AskCody, enabling us to take the next steps in removing friction in Meeting Management while improving workplace productivity."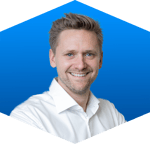 Allan Mørch, CEO at AskCody
How does the major upgrade benefit you? What's the technology behind it?
Dockcinnity is the third iteration of our architecture and platform. We moved from a monolithic architecture to a containerized service based architecture and structured our software in separate, connected units. This way, our engineers can work independently on different components without platform-wide impact. The new structure is more efficient and enables faster delivery of features and unlimited scalability to support our ever-increasing user-base and offices supported globally.
This upgrade will increase the security, reliability, scalability, and compliance of AskCody. Going forward we will provide customers with faster and continuous platform improvements while remaining at the forefront of technology with the latest security standards.
AskCody is still built on Microsoft, for Microsoft. But now we have modernized and transformed our infrastructure from Azure Platform-as-a-Service to Azure Kubernetes Services (AKS) running a complete containerized Platform.
We have improved our Geo Redundant setup, upgrading our automatic failover and redundancy if anything happens in one cluster. This ensures high reliability, because in case one cluster or data center in either Europe or North America is down, the failover is now highly improved. Now, we use Availability Zones in every region, meaning we've added even more layers of redundancy — each region runs across three different Data Centres (That's 4x3=12 Data Centers running AskCody for improved stability and failover).
With Azure Front Door added to our Platform, we have lowered latency, and can now deliver our Platform at a greater scale and with an even more secure experience. Prior to this upgrade, we used Azure Traffic Manager to guide traffic on our Platform. This is now built into Azure Front Door.
We've always been GDPR compliant having our Platform audited by external parties yearly, providing an ISAE 3000 report on Information Security. Now we're taking the next step, also ensuring OWASP-10 compliance, having our Platform pen-tested by external parties, while ensuring A+ SSL standards.
Last, but not least, we have updated all libraries and dependencies across our entire Platform, leading to more than 400 internal updates.
Why build a new platform?
Dockcinnity is the foundation for our vision of the future of Meeting Management for Microsoft. The new platform's architecture and advanced technology offers increased enterprise scalability, performance, and security. On Dockcinnity, everything works faster, including our ability to deliver new feature upgrades, and soon Admin Users will have a fresh usability experience and efficiency gains – something that end-users will also enjoy later on.
With this update, we have taken the first steps into a new era of Meeting Management. And this is only the beginning. We are working on a lot of exciting platform improvements such as The New Workplace Central, Single Sign-On, and Ad-hoc requests for Services for recurring meetings, while the UX aspect of the Admin Center and Management Portal will soon be updated to the next level with a complete redesign and better manageability.
Stay tuned!

Challenges during rollout
Some customers have experienced issues and performance degradation after the release of this infrastructure upgrade. To everyone affected, we deeply apologize for any inconvenience this may have caused. Our platform is for many of our customers a cornerstone for managing operations, and thus we strive to provide a stable and reliable platform with a 99,9% uptime promise. Rest assured that our development team is - and has been - fully dedicated to solving issues that may affect you. Many of the known issues are already solved, and we are seeing fast progress to resolve the remaining.
What will we do better going forward?
We have been made aware that customers would have liked more information about the infrastructure upgrade, the following service window, and the potential risks of disturbance to operations. We realize that, although we have communicated the service window on status.askcody.com, through our product updates, and made notifications inside the AskCody Management Portal, we could have been even better at informing our partners and customers.
We will take this into account going forward and take the necessary actions to be more transparent in our communication. If you have any questions or feedback, our Customer Success team is here to help, so never hesitate to reach out or have them come by.
Issues we have discovered and solved during rollout
To be fully transparent we would like to provide extra context to some of the challenges we have experienced:
Performance degradation

(Solved)

: Monday, May 23, a week after the release of our upgrade, we started experiencing slow load times on our platform and in some cases also time-outs. This was caused by a bottleneck in creating connections to the database and solved the following day Tuesday May 24. You can read more about the technical details for performance degradation.
Green screen on Room Displays

(Solved)

: After the release of the platform upgrade some Room Displays only showed green screens with no data. This regarded displays running on Chromium browsers version 47 (or lower) which was released in 2015 or prior. We added a JavaScript polyfill to our codebase which enabled support of older browsers and all displays are now again fully functioning after simply performing a refresh.
Phillips display from 2014 not working

(Solved)

: During May we experienced numerous inquiries about Philips 10BDL3051T not being able to validate the License key entered through the AskCody Signage Application. We identified the issue to be a discrepancy between the TLS version installed on the Philips device (TLS 1.1) and the version supported by AskCody (TLS 1.2+). We are happy to announce that we identified a viable solution catering to this difference in TLS versions.



To sum it up
We did experience issues in our rollout and apologize for any inconvenience this may have caused. Going forward we will take the necessary actions to be even more transparent in our communication. And remember If you want real-time updates on the platform status, we recommend you subscribe to our status page.
We have upgraded our platform to have the highest level of security, compliance, scalability, and reliability. This is a significant step into the new era of Meeting Management. In the following months, we will keep you informed on all new feature releases and key user benefits of this infrastructure upgrade.
This is the first of many major steps to completely transform the product experience with AskCody making Meeting Management and Resource Scheduling even faster and more seamless. With Dockcinnity, we are pioneering at smarter Meeting Management Platform, and the launch of this means we are ready to go beyond efficiency, removing friction in Meeting Management. With this new solid foundation in place, we're ready to expand our capabilities and realize our vision.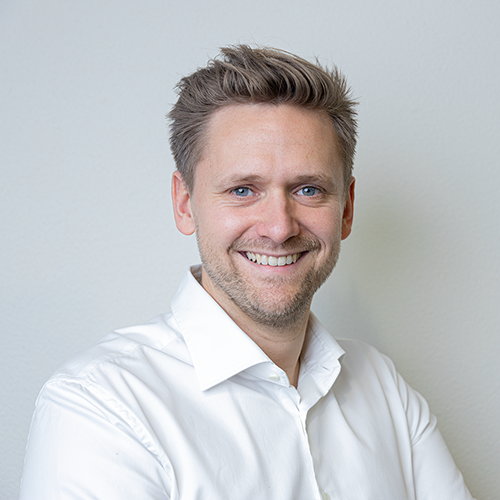 Allan Mørch
CEO & Founder, AskCody. Empowers organizations worldwide in creating better workplace experiences using AskCody.