Visitor Management now better supports languages for visitors, receptions, and hosts. This is relevant for large enterprises that either span multiple locations or are situated in multi-lingual areas. This will include sending guiding emails and texts to visitors and hosts in their chosen language.
Send Notification to Visitors in Their Preferred Language
You can now give visitors the best first impression by sending guiding emails and texts in their preferred language. Let me give you an example.
If you have selected English as your default language, and you have guests visiting your office from Italy, they can select Italian as their language of choice on the Check-in screens and get notifications in their native language. You are still able to choose the language of visitors in the AskCody Visitor Add-in or in the Management Portal.
When guests are visiting you can give them a warm welcome by sending guidelines in their preferred language such as:
Parking rules

Guests Wifi Password

Covid Regulation

The Company Visiting Policies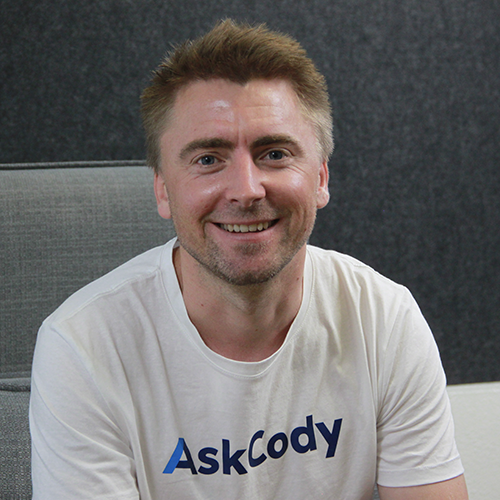 Ebbe Skøtt Andersen
Product Manager, AskCody. Writes about product integration, IT infrastructure, data processing, and security.