Hello fellow AskCody enthusiast! Are you prepared to get your regular dose of product updates that enriches your AskCody product suit? Well, buckle up, because we have quite a few new things we hope you will be happy about!
This first product update in 2019 includes:
Multiple language support across the entire AskCody system and modules
Bulk calendar import
Meeting location in the visit information
Why should you get excited about language update?
AskCody is an international company where English is the primary language we talk and communicate in. However, as we provide the AskCody Platform to companies from all over the world, we aim to provide for the diverse set up of our customers'.
Not only that now your Room Displays and Meeting Dashboards can be shown in different languages based on location, but the Management Portal can be adjusted on the user's level, thus supporting end users' every day in their native language.
Improvement value
We proudly announce that the Management Portal and modules can be set up in 8 different languages:
English
German
French
Spanish
Norwegian
Swedish
Danish
Finnish
You can set language preferences on customer, location and individual user! What's not to love?
Where to find it?
There are a few places you can set up your language preferences. The general language set up for your customer profile can be found in the Admin Center under general settings -> Language and time.
You can also select a language on individual location in the Admin Center under general settings -> Locations-> Add. If you setup a different language on a location, that will overwrite the general language and time setting for that location. This means that if you have general language set to English, but need to have your signage in Sweden to be shown in native language – you can choose Swedish language under your location in Gothenburg.
Note: you will see that what you setup is called Locale – which not only determines the language preference but also defines the way date and time is shown on your signage solutions.
Read more about locale setup in our help article.
Why is bulk calendar import important?
With this feature, administrators responsible for setting up calendars on AskCody Management Portal, will be able to add many calendars at a time instead of one. This feature reduces the time it takes larger customers to onboard for using AskCody Management Portal. This is a feature that will be very useful at the beginning of our customer's journey with AskCody system and modules, and in the cases of moving resources from and to different locations and connections.
Improvement value
Depending on the number of your resources, it can take a bit of time to get them all to our Management Portal. Customers with a handful of resources get through adding new calendars to AskCody without a hassle. However, when a customer with several locations wants to get started with using our modules, this process significantly increases time to value. By introducing bulk calendar import possibility, we improve our users' experience and assist global administrators in getting started with using their resources with AskCody's Meeting Management Portal and modules and speed up the manual set up process, such that the customers can focus on implementing AskCody solution to their everyday life instead of spending time on manual processes.
Where to find it?
You can find the option to import calendars in bulk in Admin Center -> Connect-> Calendars. There, right next to the "add" button, you will have "import" button. After clicking on that you will need to specify which location the calendars should belong to, among a few other information.
Read more about how to get started with bulk calendar import feature in our help article.
Why is meeting location in the visit information important?
Great news for the receptionist using our visitor management system – from now on you get more information about your visitor's stay! Under the meeting information, we added the location of the meeting the visitor is attending.
Improvement value
External visitor coming to a new place thinks about quite a few things; where is the building, I have my meeting in? Where do I park my car? Should I get breakfast before the meeting or maybe there will be catering provided?
As that is a lot to think about, some information might fall through the cracks and the visitors mostly remember the meeting subject and not the meeting room. Therefore, we have added more information about the meeting the visitor is invited to – meeting location. Now, receptionists can easily direct the visitors to the right room and provide helpful assistance to increase the visit satisfaction.
Where to find it?
This feature is already available for all Visitor Management owners and users. If the visitor is registered for a meeting through our Visitor Management Add-in and a location is added to the meeting invitation, their visit information will appear in the current visitor list. The meeting location will be shown in italic below the meeting subject.
Want to know more?
Subscribe to our product update blog to get the latest news on the development in the AskCody world –exciting improvements coming up.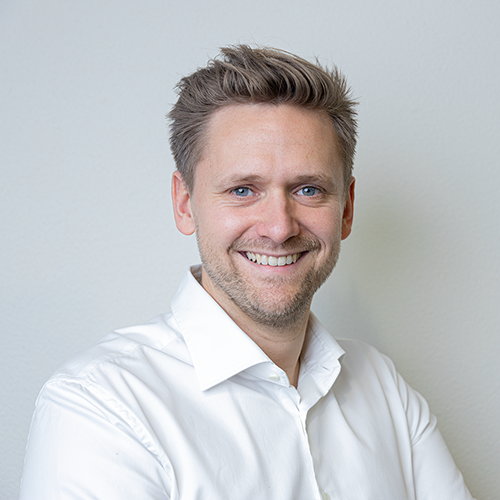 Allan Mørch
CEO & Founder, AskCody. Empowers organizations worldwide in creating better workplace experiences using AskCody.