In July 2018, Microsoft Exchange Team made an announcement on support for Basic Authentication in Exchange Online. The official end of life date is on October 13th, 2020; however, Microsoft recommends switching to Modern Authentication sooner rather than later. And here at AskCody, we are ready for that!
Why is Modern Authentication important?
Currently, AskCody accesses data in Microsoft Exchange (both on-premises versions and Exchange Online as part of Office 365) through Exchange Web Services (EWS) using Basic Authentication. This authentication method uses the username and password of a service account created in Exchange and connected through the AskCody Admin Center.
Improvement value
Modern Authentication is based on OAuth 2.0 protocol. Modern Authentication doesn't require a service account, and therefore doesn't involve a password that can be compromised, which makes it a more secure authentication method.
All you need to do is to have your global Administrator in your organization grant permissions to the AskCody EWS application through an OAuth 2.0 flow in Azure Active Directory. The AskCody EWS application can then access EWS using a certificate-based authentication flow. However, Using OAuth as authentication method is only available for Exchange Online. If you are running Exchange Server, basic authentication is still the only authentication method available.
Where to find it?
For current customers: if your organization uses Exchange Online as part of Microsoft 365, you can now switch to Modern Authentication. Simply, go to your connections in the Admin Center, select a connection, and switch authentication method through a link next to the indicated authentication method.
For the new customers: begin with making a connection through Microsoft Exchange online service in your AskCody Admin Center, and continue setting up the AskCody Platform.
Want to know more?
If you want to know more about differences between Basic and Modern authentication, read our article here.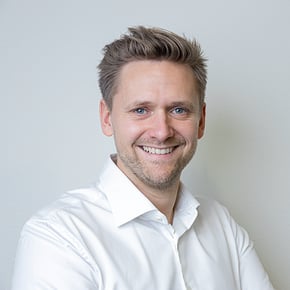 Allan Mørch
CEO & Founder, AskCody. Empowers organizations worldwide in creating better workplace experiences using AskCody.