When it comes to getting work done, collaboration is more critical than ever in modern workplaces. Yet the changing workplace presents new challenges for teams who want to work together more effectively. Currently, 4.7 million workers in the United States telecommute. These workers need the ability to talk and collaborate in real-time with team members around the globe. Even teams who do work in-office need to be able to work with coworkers around the world.
For example, a developer in San Antonio may need to collaborate with a designer in Chicago. Without the ability to work side-by-side, the success of their projects may suffer. In addition, younger workers entering the workforce may not be familiar with many of the imperfect tools organizations have relied on for years. It is time to look for a better solution.
Online Team Collaboration is Critical in Today's Workplace
Missed deadlines, miscommunications, and wasted time due to lack of communication can reduce efficiency and even result in project failure. In fact, a study showed that nearly 30% of teams whose projects failed cited failed communication as the main cause.
In addition to project success, good communication can help companies attract and retain the most productive employers. 99% of employees prefer a workplace where communication is a priority. Consequently, companies that build processes and employ tools to improve communication are 4.5 times more likely to retain top talent.
So, what is the solution to bridging the gap in communication? Nearly 83% of professionals depend on technology solutions to aid in collaboration.
However, there are dozens of tools on the market, all with a variety of bells and whistles. It can be difficult to determine which tools will work for a company's unique needs. Below, we will review 11 tools that integrate with Microsoft 365 to make it easier to talk, chat, share files, and even schedule meetings.
10 Microsoft 365 Collaboration Tools to Improve Productivity
There is no question that Microsoft 365 is a powerful business tool — in fact, the company reported 200 million monthly active users at the end of 2019. Its popularity is likely due in part to the power of a platform. However, with dozens of apps, tools, and features, it can be overwhelming to determine which ones will help you do more. Add to that the hundreds of third-party tools, and it is enough to make companies stick with current workflows and tools, however imperfect they are. That could result in wasted time, missed deadlines, and frustrated employees. Here we will take a look at which tool is right for your business, your team, and your goals.
1. SharePoint Online
SharePoint is a cloud-based storage and collaboration tool that helps organizations share and manage content and files with secure file sharing, document collaboration, metadata management, and advanced search features. It is best used for familiar teams to collaborate; however, higher plans also offer enterprise features.
Features of note include:
Communication sites for organization-wide collaboration
Hub sites for aggregated collaboration
MySites for personal profiles
Enterprise Wikis and internet
SharePoint has a lot to offer in the way of collaboration tools, so be sure to explore all the workflow, team collaboration, and document management tools this Microsoft product has to offer.
Similar to: Asana and similar collaboration tools
2. Outlook Groups
Outlook Groups is a feature within Microsoft 365 that allows you to create a group chat and collaboration space based on a discussion in email, SharePoint, Team, Planner, and others. All members are added as guests and have immediate access to a shared inbox, calendar, project planner, and document library. The creator of the group can add and remove people, conversations, and threads without help from IT.
Similar to: LinkedIn Groups, but with far more features.
3. Yammer Groups
Similar to Outlook Groups, Yammer works well for forum-like team collaboration in a social media-like setting. It integrates with Outlook and OneDrive and creates a 'feed' where users can see the most popular posts, follow posts, and even leave comments.
Designed to foster open communication within large groups, this tool works well in a changing workforce where many younger workers are familiar with social media.
Similar to: Workplace by Facebook
4. Microsoft Teams
Used for chat-based teamwork, Microsoft Teams is similar to the popular online collaboration tool Slack with channels, commenting, and one-on-one messaging features with Teams chat. Microsoft Teams is also replacing the popular Skype for Businesses to allow team members to call, chat, and web conference, all gathered in a simple, integrated Teams app.
Microsoft Teams is ideal for fast-paced companies looking to collaborate on tight deadlines.
Similar to: Slack
5. To Do
According to authors David Allen and David Kelvin Allen of the book Get Things Done, one of the best ways to improve productivity is to get all of your tasks out of your brain to make room for developing solutions, ideas, and creativity.
To Do lets you do just this by helping users track tasks, stay organized, and, hopefully, be more productive.
Features include lists for items such as restaurant recommendations, important tasks, flagged email, the ability to add due dates, share lists, and break down large tasks into more manageable parts.
Similar to: To-Doist, Monday.com
6. One Drive
One Drive is Microsoft's cloud storage service. It is incredibly popular and integrates with most other Microsoft 365 tools. Features include real-time co-authoring, share at will, offline access, and syncing across devices.
For example, you can update a document from your phone while on the go, and then move to your desktop to continue working.
Similar to: Google Drive
7. OneNote
OneNote is a program designed to gather, organize, and share free-form information in a collaboration space. For example, users can save and share drawings, audio files, screenshots, and more all in one space.
Because there is no enforced page structure, it provides the flexibility that can help teams collaborate more creatively.
Similar to: Evernote
8. Shifts
Shifts is a Microsoft mobile app designed to help teams manage tasks and shifts across organizations or teams. For example, a manager could open shifts to workers in a specific group or organization-wide. They can also assign tasks to specific users or set reminders.
Employees can view their upcoming schedule, see who else is working, request a shift swap, and request time off.
Similar to: Planner, Zoho Connect, Monday.com
9. Flow
Tired of wasting time on tedious manual tasks? Flow is ideal for increasing productivity by automating and streamlining workflows. For example, workers can use Flow to get a push notification when their boss emails them or when a new file is shared via SharePoint.
It integrates with a wide range of tools, including Dropbox, Outlook, Google Files, OneDrive, Gmail, and much more. The template library makes these rules easy to implement.
Similar to: IFTTT
Our productivity software is designed to make collaboration easier by streamlining labor-intensive tasks related to booking meetings through Outlook and Microsoft 365. Features include hot desk booking, meeting room booking, the ability to order catering, reduce double bookings, and even manage visitors.
The Average worker reports wasting 15 minutes a day looking for meeting space. A one hour meeting is never just a one hour meeting!
It integrates seamlessly with Microsoft 365 so you can spend more time working and less time setting up times and spaces to collaborate.
Similar to: Meeting facility management software, visitor management platform, and analytics platform all in one.
When should you use these tools?

Customize a collaboration mix for your business
Microsoft 365 offers powerful collaboration tools. The addition of third-party tools like AskCody and Yammer can help make your team even more productive. However, the wide scope of features can be extremely overwhelming, especially when onboarding new teams or new features.
Before implementing a particular product, companies should first analyze the functionality that comes with each tool and decide if it will actually help their teams work together better. Test the new tool with a small group and evaluate the benefits before rolling out a tool to the entire team.
Finally, do not underestimate the power of training. While many tools may seem intuitive, training can ensure your team is able to leverage the full power of these collaboration tools.
A tech stack of collaboration tools built on Microsoft 365
Managing an IT tech stack at a mid-/enterprise corporation is a big task. Making sure all tools are securely operating, functioning as intended, and not messing up any corporate data. New tech tools are exciting because they help you manage tasks more effectively. But if you add tech tools without them being an integrated part of your IT setup, they can end up causing more issues, adding more support tickets, and having an added cost of operating.
To ensure a streamlined tech tool case, organizations are building their tech stack on top of Microsoft 365 taking advantage of the power, scale, and security of Microsoft Entra, Exchange, Outlook, etc. A unified tech stack in Microsoft makes it easy for IT teams to create a well-functioning, scalable, and secure IT infrastructure.
Having collaboration tools is necessary in the hybrid and flexible workplace of today, however it is important that the tech implemented into organizations are built on a stable foundation. This is why organizations opt-in for Microsoft 365 collaboration tools. If you want to see why collaboration tools are so important. Read our free e-book: how much time do you waste on meeting management below.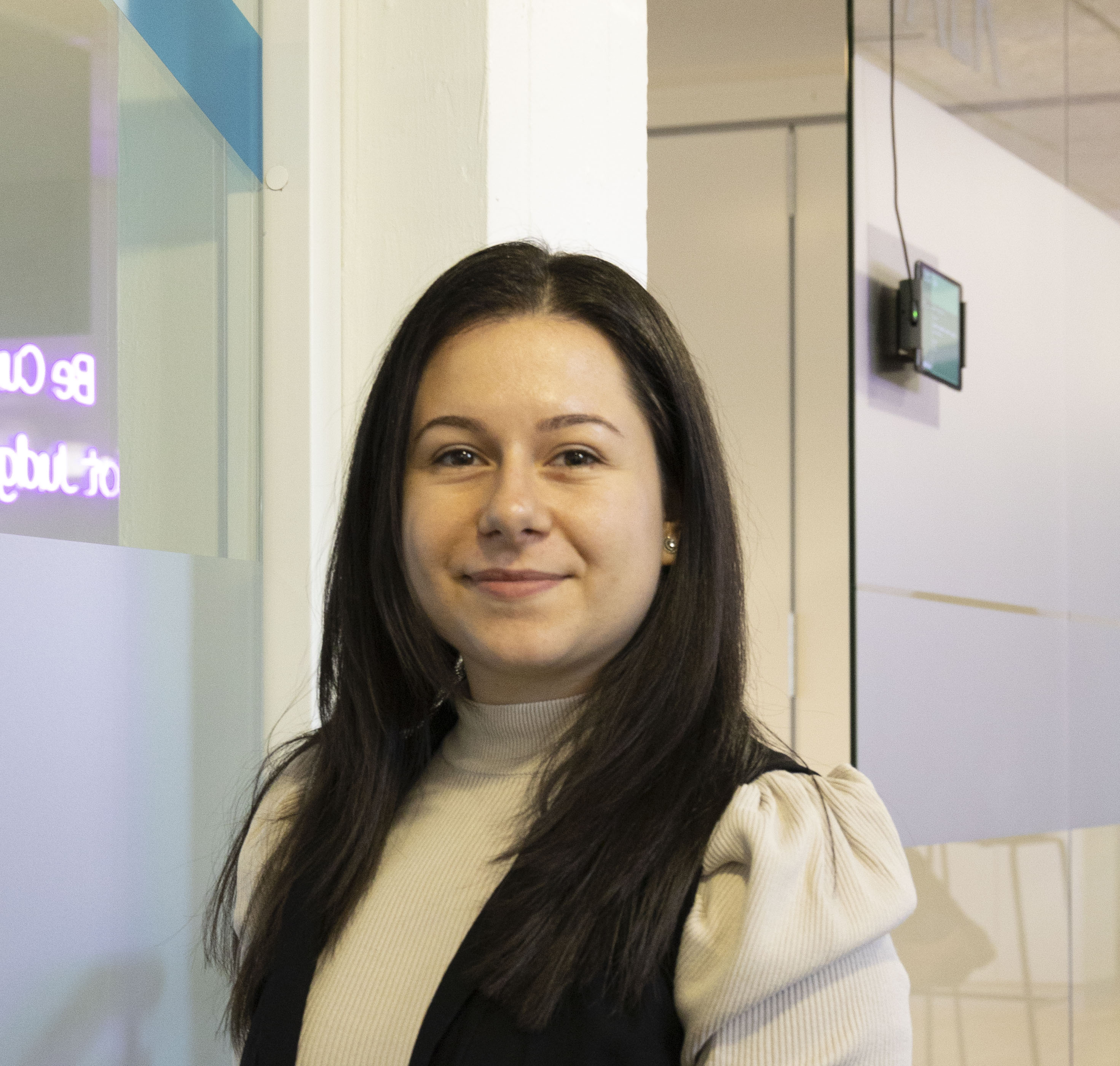 Ralitsa Aleksandrova
Digital Marketing Assistant, AskCody. Ralitsa writes content that inspires businesses to effectively manage their meetings. This includes writing about the latest trends and behavior, deep diving into meeting management, or highlighting valuable processes.