The Curse of the One-Hour Meeting.
There's no shortage of jokes about the futility of the average business meeting. Comic strips lament it. Television shows highlight its honor in the hierarchy of company doldrums. It's possible there is a level of Dante's Inferno devoted solely to business meetings.
Almost everyone in today's business world has experienced the frustration of meetings on scheduling more meetings, the one-hour meeting that stretches well into the afternoon, and most agonizingly, the crush of work that follows the valuable time spent planning for, scheduling, and organizing meetings.
What's more, all these matters affect also the meeting cost. which you can learn more about in our newest blog on the matter.

How much time do office workers spend in meetings?
Every day in the U.S., there's an average of 11 million meetings taking place. The average office employee spends over five hours each week sitting in meetings and over four hours preparing for them. That's more than an entire working day devoted to meetings. Managers fare even worse, logging an average of 12 to 14 hours a week in meetings. Sources tell us it's only getting worse, with meeting frequency increasing year over year.
Add it all up to 62 hours a month that the average office worker spends sitting in meetings, 37% of which are valued as unproductive. That's millions of hours wasted, productivity lost, and resources squandered. It isn't just meeting attendees who suffer. Unnecessary meetings cost U.S. businesses approximately $3.7 billion a year.
It's no wonder that when asked, leagues of frustrated employees rank meetings No. 1 on the list of time wasters.
When so much of today's office culture is centered around the meeting room, how does one make time for actual work?
Start at the source
A meeting is never just a meeting. Indubitably, more work goes into preparation than meetings themselves. A huge part of that is the process of finding a meeting place. Today, employees report spending up to 30 minutes a day, every day, looking for unoccupied rooms within the office to meet.
Rooms are commonly booked, only to be left vacant. In fact, a recent study by Performance Building Ltd found that the average company's meeting rooms are booked 92% of the time, but 15% of those reservations are not used. Limited spaces are wasted, energy is consumed, and valuable meeting time and cost are spent looking for alternatives.
There is a better way
Meeting management software takes the frustration out of the meeting booking and handling process, takes care of guests, and delivers analytics to improve overall meeting room utilization.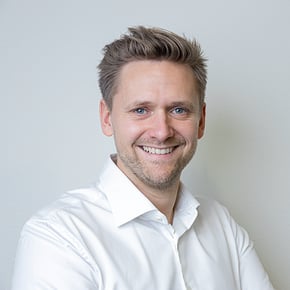 Allan Mørch
CEO & Founder, AskCody. Empowers organizations worldwide in creating better workplace experiences using AskCody.