Outlook is a brilliant tool for managing meetings, but it is not without limitations. We made this article, so you know how to manage meeting rooms with ease in Outlook. Get a quick overview of the scheduling options and permissions available inside Office 365 & Exchange and get inspired on setups we have seen our customers use.
Manage meeting rooms with Outlook
If you want to be a pro at managing meeting rooms, then Microsoft Outlook and Exchange are your friends. Here you can set up scheduling rules and permissions for the entire organization to follow. This gives your organization a compliant set of guidelines for all meeting room bookings, ensuring you have a scalable foundation for your organization to grow.
If you want to know the exact scheduling options and permissions available for Microsoft Outlook. We suggest you visit our guide Scheduling Options and Permissions inside Office 365 and Exchange.
And if you want an even more in-depth guide, we suggest you visit the original source for our article here.
Scheduling options and permissions inside Outlook
There are plenty of scheduling options and permissions, which you can read right here. By using the scheduling options in Outlook, you can limit meeting duration, set up rules for conflicts, reminders, and much more. Setting up scheduling permissions ensures who can access and book resources in your calendar. It is essential to have clearly defined rules in your organization to ensure, that your facilities are used efficiently.
The perfect setup might look different depending on, what your organizational needs are. If you are a client-oriented company such as a law firm, you might want to set up permissions ensuring that your best meeting rooms are explicitly reserved for meetings with clients. You could also have meeting rooms dedicated for specific departments if you want your IT department to use unique rooms and use other rooms for your sales meetings.
When it comes to scheduling options and permissions the only real limit is your imagination. You can configure your Outlook in many ways to create a better meeting management process. But always consider the impact your rules and regulations in Outlook might have on end-users because in some instances it can end up being a source of friction.
Case: Creating emergency meeting rooms for Skanderborg Municipality
Since 2017 AskCody have had the Danish municipality of Skanderborg as a customer. One of their requirements for the collaboration was that they requested specific emergency meeting rooms, which couldn't be accessed from the Outlook calendar but is only accessible from meeting room displays outside each room.
Because Skanderborg is a municipality, they have a lot of quick ad-hoc meetings with citizens coming in with different requests. Therefore, they needed meeting rooms bookable for people showing up on their premises. These meeting rooms shouldn't be accessible to book from Outlook, but only from the meeting room display. This was to ensure, that there would always be a room available to help the citizen.
We helped them set it up connecting AskCody with their existing Office 365 environment. Making it easy for back-office staff to find available meeting rooms and still have emergency rooms available for the front office staff.
You can read the complete case here: Skanderborg Municipality Case Study
Maximize the value of your Outlook environment with AskCody
If you want to get the most amount of value from your Microsoft 365, you might want to consider a meeting management solution such as AskCody. The AskCody Platform makes it easy for users to book office resources, request meeting services, and handle visitor management from the familiar interface of Outlook.
You are essentially having an intelligent layer on top of your Microsoft environment ensuring efficient use of your resources, options to analyze and create reports on utilization, and providing an organizational overview of the activities happening in the workplace.
Want more information about AskCody. Read our free e-book with 11 ways to improve meeting processes.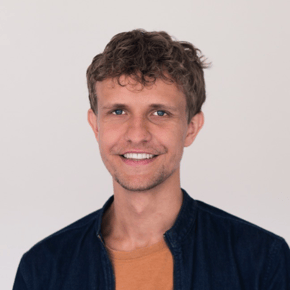 Andreas Sjelborg Rahbek
Product Marketing Specialist, AskCody. Andreas shares news about AskCody product improvements and features.