In a hybrid world with digital and physical meetings, the importance of effective conference room scheduling is key to maximizing workplace productivity.
The workplace of tomorrow has arrived, bringing new demands and expectations. Organizations that fail to keep up with this transformation may face significant consequences.
As noted by sources like Forbes, JOIN, and Worldatwork, creating flexible work conditions is a key factor in attracting top talent. The changing nature of work is reshaping office needs for productivity and efficiency. For companies relying heavily on meeting and conference rooms, these changes prompt teams to reassess their scheduling procedures and software.
To guarantee a productive and efficient workplace aligned with the demands of flexibility and hybrid operations, companies should explore integrating conference room scheduling software.
Conference Room Scheduling Software in Outlook
Implementing new software solutions can prove to be more daunting than expected. Amid constant change and disruption, individuals may exhibit hesitancy toward deviating from their established routines and behaviors.
To successfully implement new software solutions, organizations must prioritize selecting tools that align with the natural behaviors and routines of their employees, while also avoiding any disruptions. This approach allows for a smoother and more intuitive transition for the entire organization, ultimately leading to higher rates of adoption.
AskCody offers integrated conference room scheduling directly within the familiar Microsoft Outlook interface. Through modern add-ins in Outlook, users can effortlessly book rooms in their calendars while adding services, visitor details, and meeting intelligence. This integration simplifies manual processes related to meeting bookings, service orders, and visitor management, ensuring a quick and easy transition from old to new.
A company that has experienced the implications of making the transition to AskCody is the American law firm Shook, Hardy, & Bacon. According to insights from Luke Schnoebelen, who serves as the Director of Professional Development at the firm:
"We shouldn't have to go to a different solution than Microsoft Outlook to book a conference room, and the two systems never talked to each other. You went to this booking tool, and then you'd also have to go to the Outlook calendar invite and key in the room information. There was no real integration.

So that was kind of one of the drivers for us saying: Let us find a new tool!"
- Luke Schnoebelen, Director of Professional Development at Shook, Hardy, & Bacon
Luke Schnoebelen noted the need for seamless integration between conference room booking and Outlook. This gap in coordination prompted their search for a more cohesive solution, underscoring the broader importance of streamlined tools for efficiency and productivity enhancement.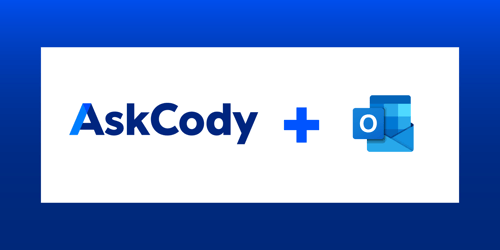 Conference room schedule displays
Effective scheduling goes beyond the digital world and extends to the physical conference room space. Real-time conference room schedule displays outside meeting and conference rooms give businesses the ability to quickly identify available rooms, reducing scheduling conflicts and enhancing meeting efficiency.
Imagine a scenario where your team can effortlessly locate available conference rooms with just a glance. These displays can be placed strategically outside conference rooms and meeting spaces, to provide your business with a visualized room availability at your fingertips. With a quick glance, employees can easily determine which rooms are available and which ones are occupied, eliminating the need for time-consuming searches or disruptions during meetings.
These room display screens can be customized to fit seamlessly into your office environment, adding a touch of modernity and sophistication. Whether it's a sleek digital screen or a traditional whiteboard display, the choice is yours. The screens can be placed outside each conference room, making it easy for employees to locate and reserve a room on the spot.
AskCody's solution delivers clear insights into room availability and utilization, empowering teams to make informed decisions.
Explore AskCody Meeting Room Displays and Dashboards.
Navigating in a hybrid world: Positive conference room scheduling behavior in the workplace
As businesses embrace the era of hybrid work, AskCody becomes an even more valuable ally in practicing positive scheduling behavior. Cultivating a culture of considerate scheduling behavior promotes a collaborative and productive workplace atmosphere.
Encouraging teams to adopt a mindful approach to booking conference rooms minimizes the chances of scheduling conflicts and ensures optimal utilization of shared resources.
Here are 5 examples of how a mindful approach to scheduling can positively impact efficiency and productivity:
Minimize Meeting Overlaps:
Check colleagues' calendars to prevent meeting overlaps, ensuring everyone can participate. With AskCody you

get a complete overview of all meetings, services, and visitor data in a calendar grid view in our Workplace Central. Simply manage, move, and edit meetings to effectively use your office resources.

Efficient Resource Use:
Choose appropriately sized rooms to optimize space and prevent resource waste. Do not book a conference room designed for 10-20 persons if your meeting only consists of four participants.
Establish Rules and Permissions in Outlook:
Control the use of your rooms and spaces by setting up internal rules for scheduling; giving access to the right places to the correct people. With AskCody, you can customize settings, access levels and booking prerequisites - tailored to suit specific needs.
Plan Proactive Bookings:
Plan meetings in advance to secure rooms and provide ample notice. Reserve the conference room for next week now, ensuring availability and giving colleagues time to prepare. With AskCody, all relevant stakeholders in your meetings will be notified right away.
Allocate Time for Preparation Time:
Allow intervals between meetings for better preparation and more focused discussion. If the meeting requires additional services (cleaning, IT setup, catering, etc.), scheduling a 15-minute gap before/after ensures everything is ready for a seamless session.
As businesses embrace the era of hybrid work, AskCody becomes an even more valuable ally in practicing positive scheduling behavior.
Fully integrated with Outlook and Microsoft 365, AskCody streamlines bookings and provides real-time availability insights. Additionally, with conference room schedule displays, teams can make informed decisions on the spot, optimizing resource utilization and fostering a culture of collaboration and consideration in both physical and virtual interactions.
Explore our complete suite of solutions to enhance workplace efficiency.
Conclusion: Adapt to digital meetings with conference room scheduling
The hybrid work environment has highlighted the importance of efficient conference room scheduling. As businesses navigate the changing landscape of digital and face-to-face meetings, the ability to seamlessly coordinate conference room bookings becomes crucial for collaboration and overall performance.
To attract top talent and meet the demands of flexibility, companies need to reassess their scheduling procedures and consider integrating conference room scheduling software. Additionally, real-time conference room schedule displays allow teams to quickly identify available rooms, reducing scheduling conflicts and enhancing meeting efficiency.
By adopting a mindful approach to scheduling, businesses can optimize resource utilization and foster a culture of collaboration and consideration.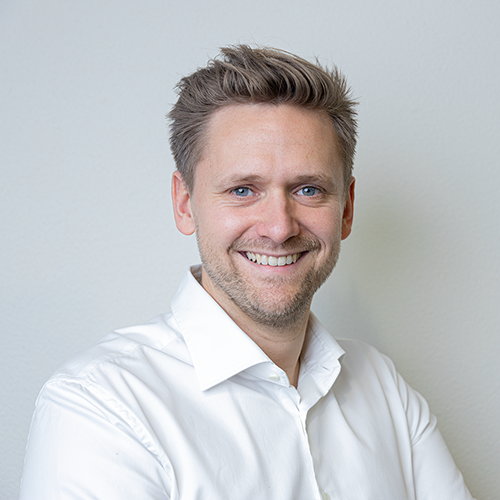 Allan Mørch
CEO & Founder, AskCody. Empowers organizations worldwide in creating better workplace experiences using AskCody.