Aalborg 9. October, 2020 - AskCody shares takeaways about ILTACON 2020 which was a different conference compared to earlier years. If you have been used to attending a conference to participate in engaging keynotes and breakout sessions and come back with new ideas and inspiration for what you need to do when you come back – this year was a dramatically different conference and digital transformation in law firms and the legal industry was at the center.
Both for the attendees, the sponsors, and the organizers of this year's event, many challenges were met. Not only was it necessary to execute this conference as a 100% virtual conference, but it was also a conference where everybody needed to adjust their actions because of that fact.
What is ILTACON or ILTA>ON?
ILTA serves more than 25,000 international legal technology professionals, their member firms and its in-house organizations. Since its founding in 1980, the association's focus is to achieve results for the legal technology profession.
ILTACON is a multi-day educational conference for professionals in technology within law firms and legal departments. ILTACON empowers law firms to share what works, what doesn't, and the tools to face challenges and possibilities. A conference committee of peers develops all educational content.
ILTA>ON is the 100% virtual version of ILTACON.
On the other side, you could say that this also made the timing of this year's conference "perfect." The Covid-19 situation has changed everything not only for the conference but for every person and company attending the conference.
The physical offices are more or less closed or at least challenged in how many people can be in the facilities simultaneously. Everybody is seeking new ways of managing clients and employees and all the tasks associated with setting up meetings between them and keep a focus on the all-important white-glove experience.
On the positive side we should also state that a lot of people did attend this years conference. This is good news in itself, as it tells the attendees, the sponsors (AskCody included), and the organizers that sharing knowledge and sharing ideas on the new ways of working are essential in today's work climate. The fact is that more than 1.800 people attended this year's ILTA>ON and more than 400 companies within the legal industry were represented. This means that a focus on the technical possibilities and digital transformation has meaning and is more important than ever in law firms and the legal world.
We have tried here to look at some of the trends we met during this year's ILTA>ON.
The Coronavirus Accelerates the Adoption of Cloud Solutions
The Covid-19 virus effects has in itself commanded digitalization in general in all types of businesses. Everybody is simply working from the fact and physical contact is an issue for an unforeseeable future. A movement of "digital is the answer" is gaining momentum.
But if we go back a few years, I think it is fair to say that most law firms were reluctant to start employing cloud-based technologies inside their law firm. There was a feeling of missed security and missed control and missed overall control over the total solution that was offered to the employees and the clients. There were even aspects questioning the ethics of using cloud technology within law firms. This has dramatically changed, and this conference was another turning point.
The COVID-19 situation has accelerated the rate of cloud adoption within law firms. One exact aspect of this is the adoption of Microsoft 365 cloud solutions. We now see a considerable increase of the companies looking into either doing it or have already been handling this adoption. The numbers from ILTA at the conference show that over 50% of the law firms are now looking into cloud adoption of one of their leading technologies; the Microsoft 365 solutions.
50% of e-mails and calendars at law firms are already located in the cloud or will be migrated within the next 12 months

ILTA 2020
This may at first be seen as a low percentage, but this should not be compared to other industries where the focus on privacy and security often has a lower interest when making a transition decision like this compared to the situation in law firms. All the numbers indicate a considerable migration process is going on within the law firm industry – a migration process into the cloud.
The Transient Workforce
A topic that is interconnected with the first here is the transient workforce. On how we as companies deals with this new situation. How do we bring teams "together" when employees are located miles apart? And what does that mean for the "new office"?
Lots of things are changing during this period. We can not use our physical offices in the same way as we have been doing before, and that makes changes into the way we look at buildings and offices and what effects this has on an hourly rate based business.
Many other types of businesses may go partly remotely or even fully remote, but that is not necessarily a possibility for the law firm business. The white glove experience is vital for building trust between the firm and the client. The office's need is there, and the law firms are dependent on having an efficient office environment, but the type of office seems to be changing. One example – indicated during the conference – is that a typical law firm will have a room for each lawyer.
This has been part of creating an environment that feels safe and fit for the clients and is adequate for the law firm. All this seems to be changing. We will probably see officers with more open spaces where one or more lawyers can occupy a single office at different times.
At least we can see that many companies are trying to design new solutions around these concepts, so the mix between remote work in other places in the office and the room for the single person that makes this change.
Security in a Distributed World
We need to remember that COVID-19 has only quickened the digital transformation onto cloud platforms and services, like the Microsoft solutions that the AskCody platform lives within. But all the cloud platforms and distribution of work has also led to new cloud security threats in law firms. That was another important topic at this year's conference.
The lockdown of the offices has swiftly transformed how law firm organizations operate. And that fact has generated new opportunities for new types of cyber-attacks as businesses migrate to some kind of working distributed conditions.
The test for law firm organizations is to ensure their data's secrecy and integrity while enabling employees to work remotely. What trust level is acceptable? Law firms require the power of a secure office environment with the ease and scalability of the cloud. This is no easy task for a business and needs – in many situations – new digital-first tools.
The most significant hurdle for most law firms is that they do not have a choice. They have to produce an answer that meets the demands of clients and employees and, at the same time, shields their sensitive information.
Law firms need to study new paradigms that better equal the current demands, optimizing expenses, and ensuring the best-integrated experience.
So, the new operational models drive law firms to move more into the cloud while corporate information is more exposed than ever. AskCody is an example of a platform and company that takes this fact severely.
Three Subjects that Intersect in the Middle of all the Action
If we try to combine these three different subjects from the ILTA>ON 2020 conference, we have the following:
The coronavirus accelerates the adoption of cloud solutions.
The transient workforce is a fact of work-life in the "new normal," which goes for law firms as well.
Law firms need to handle security-issues that are part of a new distributed world.
These three subjects and approaches around the same topics: the on-going acceleration of the digital transformation.
And all three topics also shows that this is not only a task, e.g. the IT department. This is also a process where HR and facility management needs to be involved. The approach needs to be aligned throughout the organization to ensure a successful and secure transformation.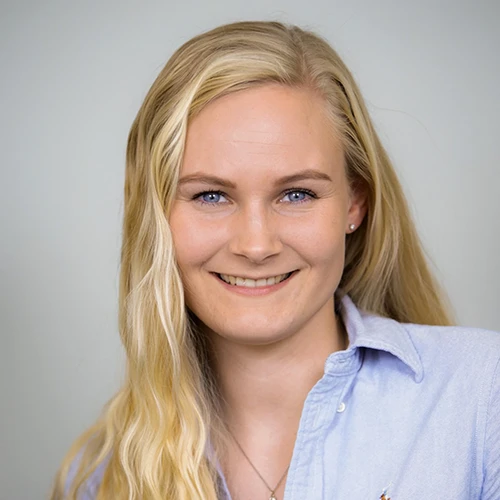 Rikke Fuglsang
Content and Communications Lead, AskCody, AskCody. Rikke oversees all AskCodys media presence and event management, sharing company news, case studies, and press releases. If you are attending an event with AskCody, you are likely to see Rikke there.