Today, more and more law firms are turning to cloud computing to help manage practical operations such as billing, compiling documents, preparing presentation materials, and case and file management. Do you want to learn about the benefits of cloud computing to improve meetings, read our article Meeting Management for Law Firms.
Most lawyers seem to have Outlook, Dropbox, and Word open all day
While necessary, most lawyers will admit that these tasks can turn into a frustrating time suck, even with the help of software specially designed for the legal industry. Traditional legal software is often rich in features but expensive, cumbersome, and limiting in ways that clash with modern technology.
In recent years, a new software model called "Software as a Service" or SaaS has emerged. Unlike traditional software, SaaS vendors are cloud-based, meaning that users pay a monthly subscription and access their data via web connection to a remote server ("the cloud"), as opposed to a locally installed program on the firm's internal server.
Data is centrally stored on the vendor's servers instead of the firm's, and upgrades and updates are rolled out continuously rather than the occasional patches and updates that older software models relied on.
The legal and ethical dilemma of cloud computing for law firms
The benefits of a cloud-based model over the traditional hardware-based model are numerous: 24/7 access to documents and data, the convenience of entering billable time from any location using mobile devices, a secure way to communicate and collaborate with clients, and easy calendar management from any internet-enabled device.
Although SaaS is more agile and often more affordable, the legal industry has been slow to adapt to the new technology. Law firms handle large amounts of sensitive and confidential information for their clients on a daily basis, leaving some in an ethical dilemma between the unwieldy and expensive, but more secure, traditional legal software and the more agile, affordable, and user-friendly cloud software.
But has SaaS caught up with the privacy and security needs of the legal industry?
If client data is no longer under the direct control of the lawyer or their law firm, is it more vulnerable to theft or intrusion?
Even beyond the question of privacy, attorneys need to be able to ensure that their data is safe from destruction (system failures, natural disasters, dissolution of the business), as well as accessible in formats outside of the vendor's product. Despite the fact that traditional legal software is becoming obsolete, the question still remains: is it ethical for attorneys to use cloud software to drive efficiency if it increases the potential for compromised data security?
The States Opine
19 states have ruled on the issue of cloud computing and have found it to be ethical, provided law firms take "reasonable care" when implementing a cloud service.
What reasonable care means exactly varies some from state to state, but for the most part lawyers are advised to take straightforward measures to ensure their client data is protected. The majority of states simply suggest that lawyers do their due diligence when choosing a vendor, consider the vendor's security measures, and suggest using confidentiality agreements.
Most states also tackle the issue of what happens after a law firm ends their subscription or relationship with a vendor. Part of due diligence in these states, including Iowa, New Hampshire, and North Carolina, is finding out if the vendor removes the information from the cloud and returns it intact and in a usable format. Connecticut in particular notes that:
"Lawyers' remote storage of data is not a new phenomenon….and the issues remain the same whether tangible records are stored in a brick-and-mortar warehouse or intangible data is stored on third party servers",
using historical precedent to help usher in a modern advancement in the field. However, they also suggest that SaaS vendors segregate the lawyers' data to prevent privacy breaches, and specify the need for law firms to have complete and unfettered control over the access, use, and ownership of their information.
Interestingly enough, only a few states call for lawyers to obtain their client's consent before storing their confidential information in cloud storage. Some, like New Hampshire and Ohio, approach the topic on broader terms and simply advise law firms maintain open communication with clients and "consider" getting their permission. Others, such as Massachusetts and Vermont, conclude that clients only need to be consulted if the situation is especially sensitive.
Cloud Software is Eating the World
Cloud computing has boomed in the legal industry in the past 3-5 years. As recently as 2015, over 50% of 79 Am Law 200 law firms answered "yes" when asked if they used cloud computing, and the American Bar Association's 2017 Legal Technology Survey Report found a 20% increase in the use of cloud computing between 2015 and 2017, jumping from about 30% all the way up to a whopping 52%. So who exactly is driving this change in the legal industry?
Overwhelmingly solo and small firm lawyers are leading the way on the technology front. While data control and security concerns are still big challenges in the transition to cloud storage, SaaS is also making it possible for smaller law firms and independent lawyers to do big things. No longer in need of a brick and mortar office in order to establish a practice, more and more attorneys have virtual practices for which cloud storage can be a huge advantage. The low cost of entry combined with the ability to access necessary documents and communicate with clients from anywhere is making it affordable, efficient, and realistic for young attorneys to start their own businesses.
Larger firms have been slower to adapt to the change, but we've seen some major developments on this front and big firms are finally catching on to the benefits. One of the main benefits of cloud computing is that it minimizes the need for traditional office space, allowing law firms to cut down on overhead costs by implementing hot desking and office hoteling, while at the same time increasing the efficacy of client services. Increased mobility and accessibility are quickly becoming key functions that make it easier for lawyers to do their work and do it well.
The Most Popular Cloud Computing Programs
Dropbox, iCloud, and Google Docs predictably ranked the highest among those who participated in the 2017 ABA Legal Technology Survey, as opposed to more industry-specific cloud software like Clio or MyCase. This shows that what law firms really need is help automating simple clerical and maintenance tasks like billing, storage, HR, and resource management, such as booking meetings, IT requests, and managing visitors. Automating these clerical tasks creates a more seamless experience, allowing attorneys to focus on what matters: advocating for their clients.
Ultimately, the landscape of the legal industry is in flux, and those who can't adapt will get left behind. The traditional hardware-based software is quickly becoming obsolete, and more and more cloud-based services are entering the market to fill the gaps. While there is an ethical argument to be made against cloud-based services, and there are certainly valid questions surrounding security and privacy, law firms can easily take common sense precautions to safeguard their data and choose the right vendor.
Contact us to learn more about cloud computing solutions for your law firm.
Conclusion - cloud computing for law firms is it legal or ethical?
In conclusion, cloud computing has become increasingly popular among law firms as a way to streamline operations and increase efficiency. While there are concerns about data security and privacy, many states have ruled that cloud computing is ethical as long as reasonable care is taken. Solo and small firm lawyers have been at the forefront of adopting cloud technology, but larger firms are also recognizing the benefits. With the ability to access documents and communicate with clients from anywhere, cloud computing is making it more affordable and realistic for young attorneys to start their own businesses. The landscape of the legal industry is evolving, and those who can adapt to the new technology will have a competitive edge. By taking necessary precautions and choosing the right vendor, law firms can embrace cloud computing and enjoy the benefits it offers. To learn more about cloud computing solutions for your law firm, contact us today.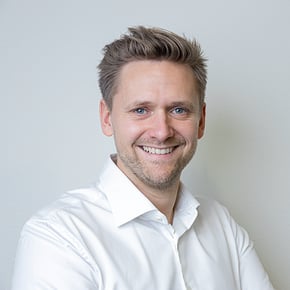 Allan Mørch
CEO & Founder, AskCody. Empowers organizations worldwide in creating better workplace experiences using AskCody.