Flexible work
Flexible work schedule
What is a Flexible work schedule?
Or also called the hybrid work schedule refers to the traditional 9 to 5 work schedule which is up for debate these days and with good reason. The aftermath of Covid-19 is resulting in organizations becoming more flexible to meet the demands of employees who want more time to create a better work-life balance. Flexible work schedules are especially beneficial for working parents or employees with responsibilities outside of work. often the company creates a hybrid work policy for the employees to follows which describes a company's stance and requirements toward flexible work for its employees. According to
Microsoft Teams data suggests that Teams chats outside of the typical workday, have increased between 15% and 23%. It is becoming very normal that people get their work done when they have time, and on their own schedule working from wherever they want.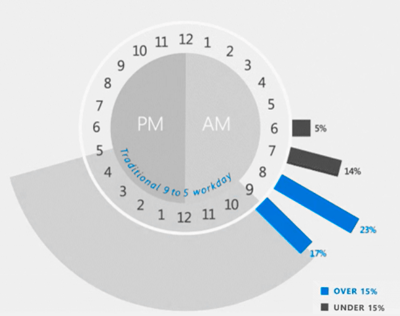 Related terms