In this new era of hybrid work, the way that millions of people do their jobs has dramatically changed. Microsoft, for example, released a March 2021 report called "The Next Great Disruption Is Hybrid Work—Are We Ready?" This article reveals some of the tensions that employers now have to navigate: 73% of employees want their flexible work options to continue, but 67% also want to get back to more in-person work in the future.

Remote work has many advantages (e.g., happier employees and no commute), but also a few noteworthy downsides. Some workers find it harder to connect with their colleagues, and there are many potential sources of distraction and stress at home that can damage productivity. For these reasons, many companies view hybrid work policies as the best of both worlds (or as Microsoft puts it, "Hybrid work is inevitable").

So how can you implement a hybrid work model within your organization? There are several types of hybrid work models to choose from and when you know if you are going for in-office, working from home, remote work, or distributed work (or maybe a mix) you can explore how to make a hybrid work model policy that fits. In this article, we will discuss everything you need to know about a Hybrid work policy.
How to implement a Hybrid Work Policy?
Hybrid work is a flexible working paradigm that gives employees more freedom over where, when, and how they do their jobs. This may apply to individual employees, who work both from home and in the office. The concept of hybrid work can also apply to entire workplaces, with some employees on-site, others telecommuting, and still others doing a mixture of the types of hybrid work models.
A hybrid work policy is a document that describes a company's stance and requirements toward hybrid work for its employees. Hybrid work policies formally outline all the regulations and expectations that workers must follow when telecommuting.
By explicitly detailing these matters, a hybrid work policy ensures that executives, managers, and workers are all on the same page. For businesses looking to transform their workplace and improve employee satisfaction and productivity, enacting a hybrid work policy that fits your selected types of hybrid work models, is a necessary first step, thus next we will discuss how to get started with a hybrid work policy.
What to Include in a Hybrid Work Policy
A good hybrid work policy should cover all the basics, including:
Eligible positions: A hybrid work policy should specify which roles can be done remotely and which must be in person. White-collar knowledge workers are more likely to be eligible for telecommuting, while other jobs require a physical on-site presence.
Worker expectations: The hybrid work model policy should also discuss expectations for employees who are working remotely part-time or full-time. For example: do these people need to be at their desks during regular business hours, or does it not matter as long as they get their work done?
Collaboration and technology: Which tools will remote workers use to collaborate with their colleagues? Videoconferencing software like Zoom got a big boost during the pandemic, but there are also platforms for communication, file storage, project management, and more to consider.
IT security: Telecommuting poses additional IT security issues when employees are remotely accessing company resources. The hybrid work policy should enumerate cybersecurity, best practices for remote work, such as virtual private networks (VPNs), firewalls, antivirus software, and multi-factor authentication.
When drafting a hybrid work policy document, ask yourself the following questions:
What is the ultimate goal of hybrid work? Is your organization hoping to improve employee productivity or happiness by incorporating different types of hybrid work models? If so, how do you plan to measure these metrics and track them over time?
How will we get feedback or make adjustments? Hybrid work influences every corner of the organization, from IT to human resources. It is only natural, then, that everyone affected by hybrid work should be able to provide feedback and suggestions when creating your company's hybrid work policy.
How will this affect new employees? For example, should you advertise your types of hybrid work models as a benefit to prospective hires? How will onboarding work for employees who are hired once the new policy is in place?
If you are looking for hybrid work model policy examples, take a look at our collection of hybrid work examples, where you will be introduced to different ways of implementing several types of hybrid work models.
How to Make a Hybrid Work Model Policy Fit Your Company Culture
Hybrid work offers the possibility for millions of employees to reevaluate their relationship with work—but only if it integrates with your existing company culture.
The good news is that for most companies, a well-implemented hybrid work environment will not be too difficult for employees and managers to accept. In the 2021 report "The Future of Work: Productive Anywhere" by Accenture, 83% of workers said that a hybrid work model policy (i.e., one working remotely between 25% and 75% of the time) would be "optimal."
Still, companies need to roll out their hybrid work model policies carefully, soliciting feedback and iteratively editing the document to avoid bulldozing over workers' concerns (as discussed above). Most important is to understand how a move to hybrid work will help fulfill the organization's principles, mission, or values.
Conclusion - How to implement a hybrid work policy?
The rise of hybrid work has transformed the way millions of people work, with employees desiring both flexibility and in-person interaction. Implementing a hybrid work policy is crucial for organizations looking to adapt to this new era. This policy should outline eligible positions, worker expectations, collaboration tools, and IT security measures.
By considering the ultimate goal of hybrid work, seeking feedback from all stakeholders, and aligning with company culture, organizations can successfully implement a hybrid work model that improves productivity and employee satisfaction.
To learn more about hybrid work and access further guidance, be sure to check out our comprehensive article: "Everything There Is to Know About Hybrid Work".
Embrace the future of work and empower your organization with the benefits of hybrid work.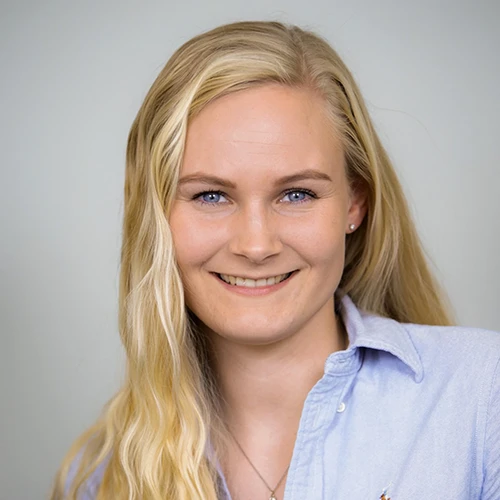 Rikke Diget Fuglsang
Content and Communications Lead, AskCody. Rikke creates content that informs organizations about the latest workplace trends and behavior.