To make our platform more user-friendly and easier to navigate, we are excited to announce a major update to the user interface of the AskCody Management Portal.

Your new menu structure will make it easier and faster to navigate across the AskCody Management Portal. This will allow daily users to find information and features in a timely and efficient manner.
Watch our video here to learn more about the changes.
Introducing a more user-friendly way to navigate
We wanted to enhance navigation in the AskCody platform and make it easy for users to perform tasks that bring value to your organization.
As a result, we have redesigned the platform from the ground up to be more visually appealing and logically designed. We are introducing a new menu structure that improves the user-friendliness, accessibility, and consistency of our platform.
The new menu structure will significantly enhance the user experience on our Platform, making it easier for users to locate the specific pages they are looking for.
A vertical banner improving navigation
We have redesigned the layout of the platform to be more intuitive and user-friendly, so you can find what you need - quickly and easily. We are introducing a vertical banner conveniently displaying the four main components of our platform: Bookings, Services, Visitors, and Insights. Giving you one-click access to each of them, always.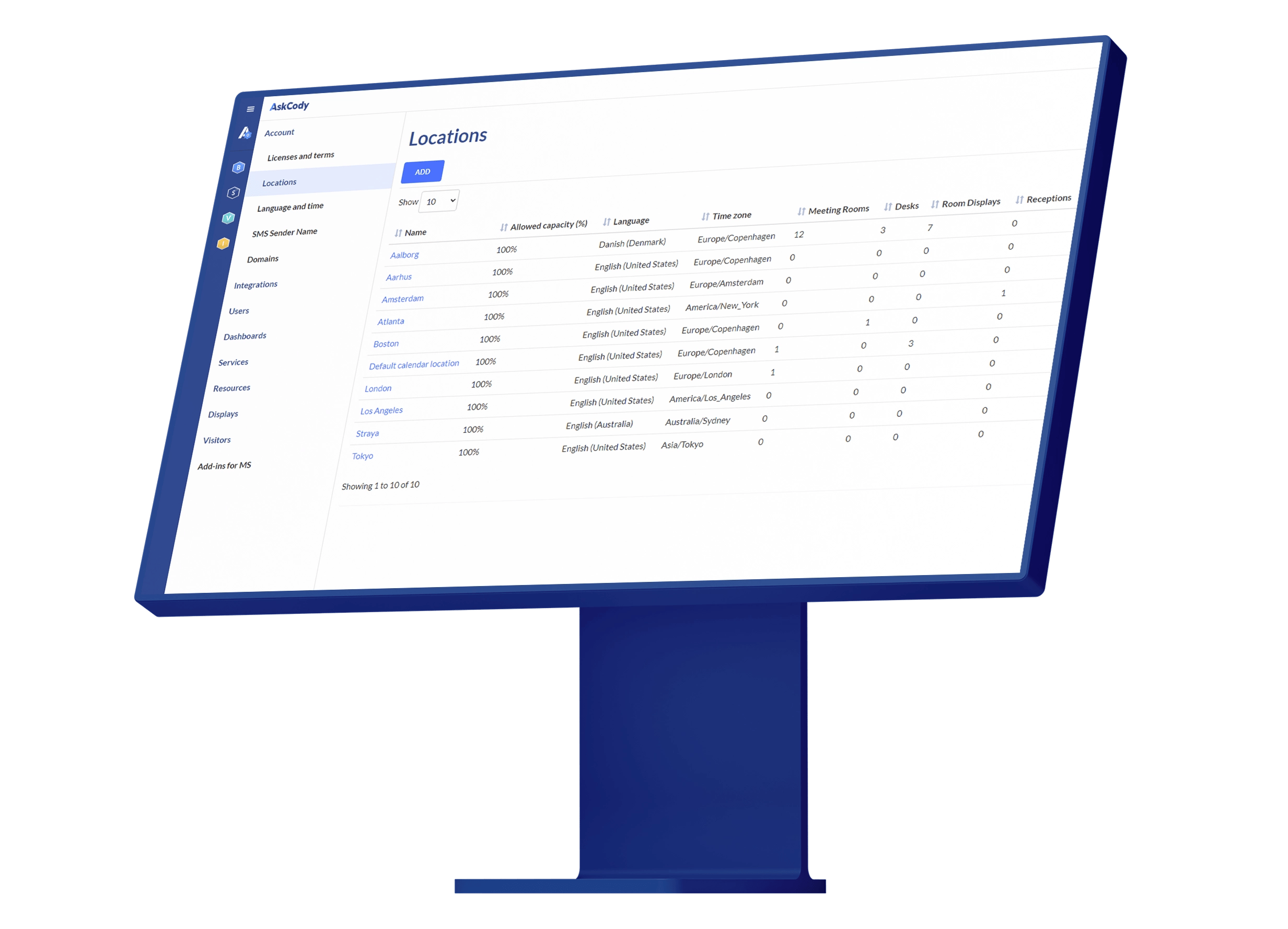 A collapsible drawer to hide and show the menu bar
Thanks to a new collapsible drawer, you have the option to show or hide parts of the platform making it easy to get an overview and easily navigate across various parts of the platform. This makes it convenient for users to find the information and tools, they need more quickly and efficiently.
Restructuring application groups
One of the main focus areas of this update is the redesign of application groups. We have restructured our platform to make it easier to find the tools and features you need, by grouping related applications together.
Bookings
Is your go-to place for all things related to bookings and activities at the workplace. In it you can find your Resources, Workplace Central, Room Displays and Dashboards, centralizing the tools to manage the workplace bookings.

Services
Continues to be your one-stop-shop for all kinds of services and requests, which now helps you save time when placing multiple service requests for several meetings. Click here to learn more about AskCody services.

Visitors
Empowers your front desk with tools that allow your organization to meet your guest's expectations and impress visitors with an easy-to-use check-in and visitor management system.

Insights
Completes your meeting management experience by quantifying the efficiency in the utilization of the resources in your workplace. Other than providing you with actionable data about bookings in your workplace, we have now made data about your service providers and reception available in it, too, giving you a full overview of the usage of resources in your organization. Click here to learn more about AskCody insights.
We hope that these updates will help you get the most out of our platform and make your work even easier and more efficient. We can't wait for you to try out the new user interface and hear your feedback!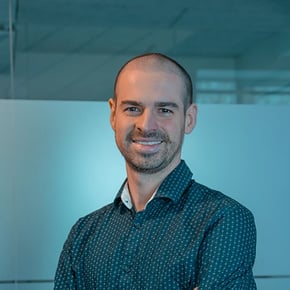 David B. Posada
Product Manager, AskCody. Works with introducing and enlightening about product improvements, and new platform features. He also helps increase adoption by creating product communication.