Since 2020 AskCody have worked on improving icons, words, and logo to create an aligned look and feel across our platform. You may have noticed some of the changes that include a new logo, new website design, and many changes inside the platform. In January 2022 there will be an update for our Modern Add-In and VSTO Add-In. And don't worry we will bring an update on the day of release in January, so you will know when it is time to redeploy your Add-Ins and how to do so.
What can you expect from the update?
AskCody has improved the visual identity of icons creating an easy and seamless experience for the end-users. By redeploying the Modern & VSTO Add-ins, you ensure:
Access to our improved visual identity for the Modern & VSTO Add-Ins with new icons.

A recognizable interface across channels. Making it easy for end-users to

navigate

the platform.

Updates on our articles in the Help Center.

Updated content across the Help Center, YouTube, and Implementation guide.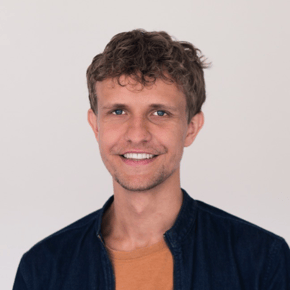 Andreas Rahbek
Product Marketing Specialist, AskCody. Andreas shares knowledge about the AskCody products, new features, and updates. He is skilled in product communication and presents the newest AskCody releases that fit your meeting management needs.