Workplace Central now offers a whole new way of creating an overview of today's meetings - We are introducing List view!
Fortunately, we are all different, which also means we have different preferences for how we work the best. Some prefer video, others text, some prefer a grid view, and others a list. So, to support different preferences, arranging all meetings in Workplace Central in a list is now possible.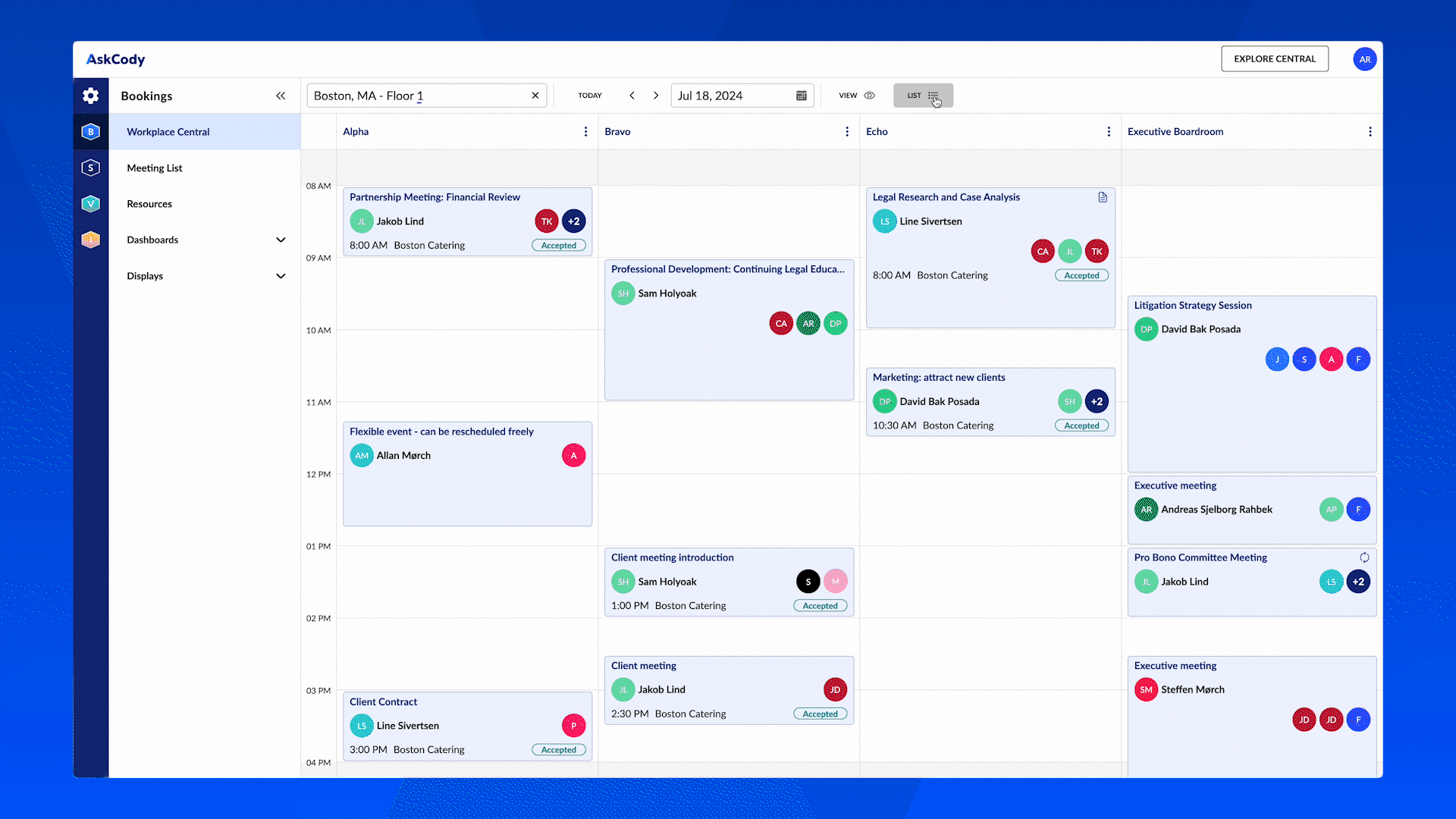 You still have the same cool information as you have in the Grit view, like service requests, status on service requests, extended meeting room information, attendees, etc. *
You might have noticed that this reminds you of another part of the platform called Meeting List. ...Correct! We have copied the meeting list into Workplace Central but smacked the list with all the incredible functionality that Workplace Central offers, like an overview of requests for catering and additional services, an even more simple design, and a faster loading time.
All this gives you a better experience when managing other people's meetings and the benefit of gathering all your meeting management in one place.
So, if you are currently working in the "old" Meeting List, we recommend you move to the new and improved List view in Workplace Central to unlock all the benefits.

We hope you will enjoy this new update, and see you in List view in Workplace Central.


/Cecilie


*The List view is released in an "Early Access", meaning more functionality will be added during the next few weeks, like sorting different categories, etc.