For those of you who have been waiting for buffer-time to be visible in Workplace Central, I have great news for you - It is here!
When rescheduling meetings in Workplace Central, it is necessary to follow the organizational booking policies and rules. Having buffer-time visualized in Workplace Central makes it easier to uphold rules and rightfully place the meeting.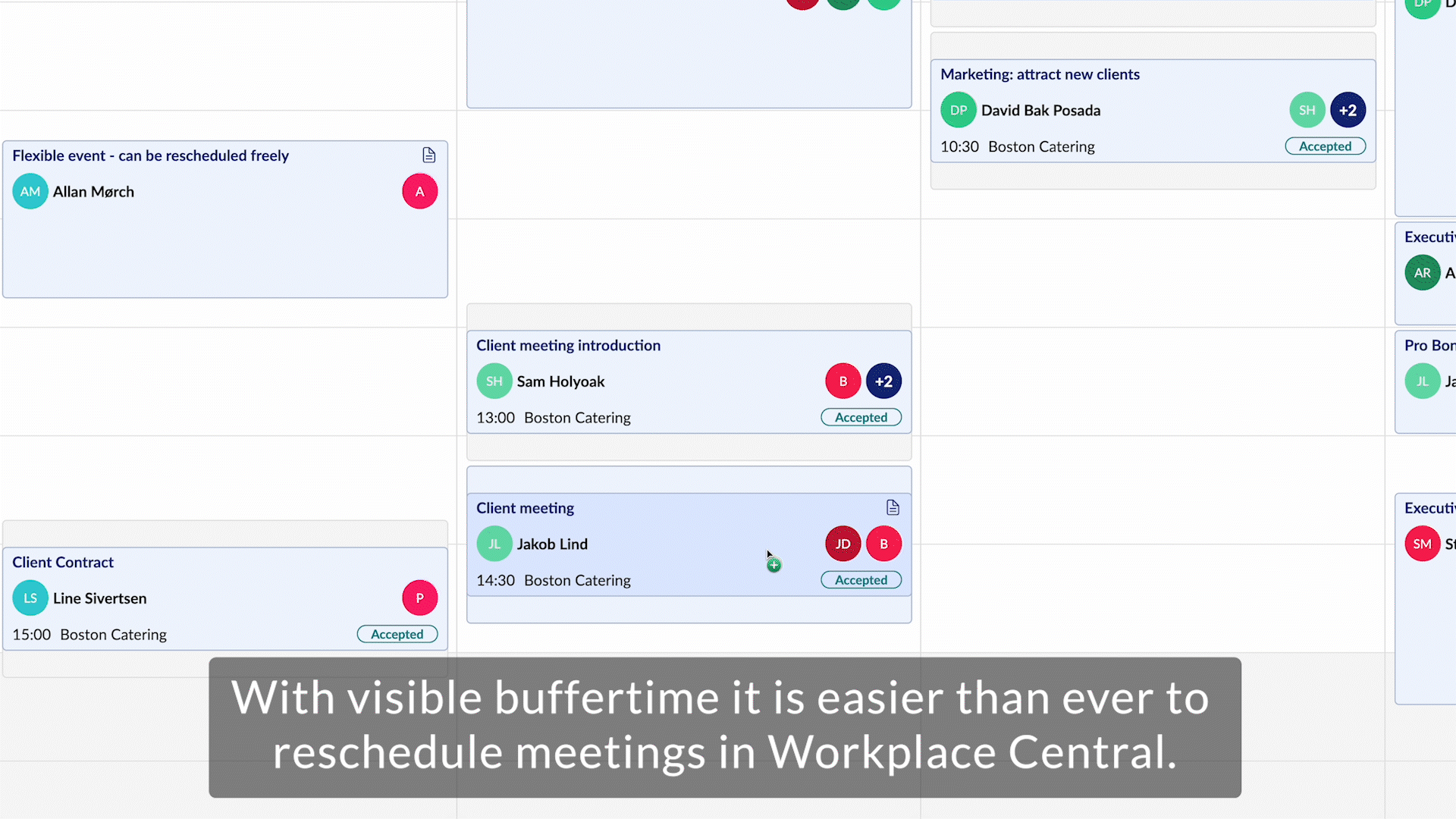 Buffer-time is a 15-30 minute addition that applies before and after your meeting if catering or additional services are requested for the meeting. The buffer-time can give Service providers (Catering staff/Service Managers/Facility Managers) extra time to prepare a meeting room before and clean up after a meeting takes place. Having a buffer-time before and after a meeting can help reduce stress, avoid missed deadlines, and handle unexpected situations more effectively, for a more calm meeting without disruptions.

Click here to set up buffer-time, or rush to Workplace Central and try it out yourself.
We are constantly improving and making our features better. Currently, buffer-time will show on all meeting rooms with services requested in Workplace Central, even though buffer-time might be disabled on specific meeting room calendars in the AskCody Admin Center. We are working on improving this.
/Cecilie
*If you don't have access to Workplace Central, please read the linked article.