Aalborg, October 14, 2021 - For the last 3 years, AskCody has been supporting and partnering with the local ice hockey team Aalborg Pirates and this year is no exception. AskCody has made special limited-edition jerseys for all pre-season games. Including the season opener against the famous rival Frederikshavn White Hawks. We, the employees of AskCody, decided to finally try ice hockey for ourselves. Check the video to see how that went.
As you may see from this video our ice hockey skills show, why we are simply supporting the team and not actively participating.
3 Years Of Partnering With Aalborg Pirates
This is the third year that AskCody has been partnering Aalborg Pirates. We are proud to take part in supporting local sports initiatives in our city, and we hope to make a positive contribution. This year we created a special limited-edition pre-season jersey for the team to play in during all the pre-season games. This includes the classic season opener against Frederikshavn White Hawks.
Here you can see a picture of the jersey worn during one of the pre-season games.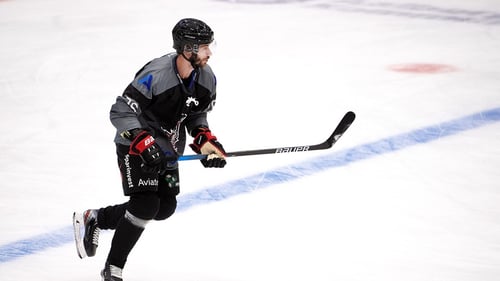 Picture from Nordjyske
Many of our colleagues are enjoying going to the games and cheering on the team, and we hope to continue this partnership for years to come. Hopefully, this will be the season where we will see our local team on top of the league table. We will follow the season close, cheering from the stands, and crossing our fingers.
Go Pirates!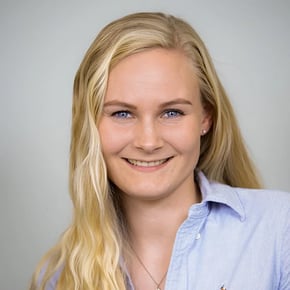 Rikke Fuglsang
Content and Communications Lead, AskCody, AskCody. Rikke oversees all AskCodys media presence and event management, sharing company news, case studies, and press releases. If you are attending an event with AskCody, you are likely to see Rikke there.