In February and March, 2022 respectively the digital news site Computerworld and Danish Facility Management published an opinion piece by Allan Mørch, CEO & Founder of AskCody highlighting the hybrid workplace. The story was only featured in Danish, so you can get access to the full opinion piece right here:
Hybrid Is the New Black
The technology behind the many daily online meetings that we either love or hate is here to stay. It has created a completely new kind of hybrid workplace, which the vast majority of companies have quickly become familiar with. Work is no longer a place we go. It is something we do.
Waste of Resources
Hybrid workplaces have eliminated the need to have a physical workstation for every single employee. We can be "on" regardless of geographical location, and in many companies, it has become a routine to combine physical meetings with online meetings. This has obviously changed the design and use of corporate meeting rooms, which are often furnished with expensive technology, intelligent boards, and designer furniture. At AskCody, we have developed a platform for scheduling and holding meetings, and our software is used well over 1 million times every month worldwide. This has given us a very interesting insight into which meeting rooms are used when – and how many participants typically book a certain type of meeting rooms.
The fact is that the vast majority of companies do not take advantage of the square meters at their disposal at all. Although employees complain that there are never enough meeting rooms, we can see that a sea of expensively equipped meeting rooms, located at the extremes of the company's physical framework, are not being used at all. In fact, a whopping 40 percent of all the 20,000 meeting rooms registered in AskCody are used less than five times a month. Nevertheless, these same meeting rooms are still warmed up or cooled down every hour of the day. They are also cleaned, although they have not been in use since the last cleaning. The same applies to the toilets that are close to the meeting rooms that have not been in use since the last cleaning.
Average Three Participants in a Room for Ten
Another interesting observation is that large meeting rooms are often booked by as few as one or two people – simply because they are closest to the individual employee's physical workstation. Or because many attend online meetings and do not want to disturb the others in the office. With the result that many meeting rooms are often occupied by a single person, so larger groups of meeting participants must go in vain when trying to find a suitable room.
The above issue raises two key questions: How many square feet does your company really need when up to half of its employees are fully productive from the home workplace? And why does the Danish business community keep setting up large, expensive meeting rooms for 10 people, even though all the data from the millions of meetings we record every month reveals that there are on average only three participants in a meeting?
Rethink the Physical Framework
Of course, it is not that you must get rid of a gigantic office headquarters. But if you are moving, or are considering building a new one, you can with great advantage rethink the physical framework around the company.
Desk hoteling, desk-sharing, and the whole wave of hybrid workplaces have lessened the need for physical space. Exploiting the trend only requires that you start to analyze a little on how you with modern tools can create a truly intelligent and digital workplace that, in combination with well-functioning home workplaces and physical office spaces, actually covers your needs.
You can read both stories here: Published by Computerworld on February 21st, 2022 and by Danish Facility Management on March 18th, 2022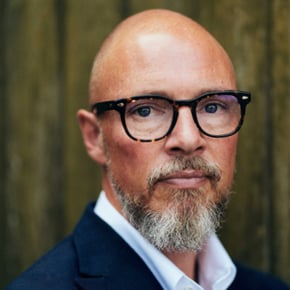 Jacob Lange
Jacob Lange is the AskCody press contact and handles all media inquiries. If you have any questions related to press or media, please reach out to our press contact Jacob Lange at; jacob@langepr.dk