On March 23rd, 2017, Danish business Newspaper Børsen published a story about AskCody business growth. In this interview you can read how AskCody's capital injection affects the organization. It began:
With a capital investment on a two-digit million investment AskCody will make it faster and simpler to organize meetings. The last two years, AskCody has grown 200 and 300 %, and prominent organizations such as Novozymes and Ikea har joined the customer catalog.
Luckily, investors see a huge potential as meetings are a part of every business. And that is what AskCody does. Making meetings simpler since meetings can quickly become a problem. You need to find the right room, invite the right people, send the agenda, order coffee and other services.
AskCody has been financially independent for many years, but the growth potential is huge and AskCody has in one year gone from five employees to 18. AskCody software is now utilized in countries such as China, Australia, Mexico, Canada, USA and Ireland.
To accommodate growth, Founder & CEO Allan Mørch has decided to partner with the Danish technology fond Promentum Equity Partners. Janos Flösser from the fund says about Allan Mørch:
"He is very impressive. Excited, engaged, and intelligent. It is so rare to see a start-up with that kind of focus and knowledge about what they do. You do not find a lot of people who understands the complexity - but Allan is one of the few. He analyzes every detail about how to make a business more efficient. What he offers is quite outstanding."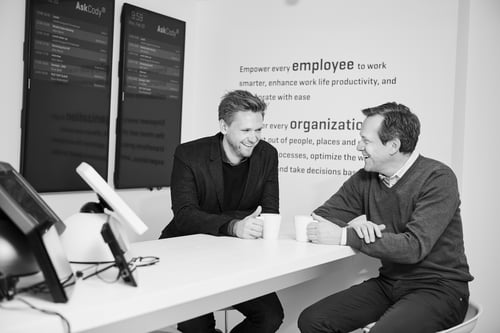 Picture from the newspaper of Allan Mørch & Janos Flösser
When the company stated to grow faster it was necessary to find a partner both for economical reasons but also for sparring. With the investment now in place AskCody's focus will now be on markets such as Scandinavia, Benelux, Great Britain, and USA.
The article rounds up with reflecting on the difficulties of keeping up to pace when scaling.
You can read the whole story by journalist Signe Hvas in Danish here.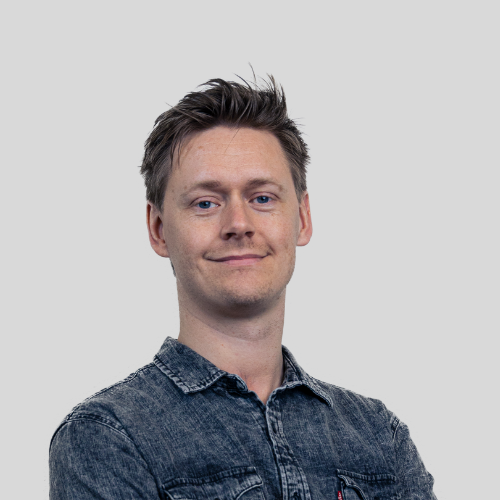 Steffen Mørch
CSO and Co-Founder, AskCody. Steffen helps organizations improve their meeting procedures towards scalable and cloud-based solutions.