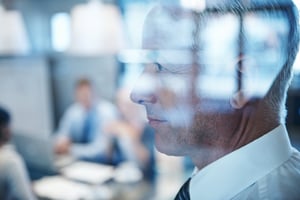 AskCody for Public Sector and Government
Find space to collaborate, work, and meet with ease
AskCody for Public Sector and Government
Meetings in the Public Sector is a team sport. Employees book many meetings with internal coworkers, external partners, and constituents, consultants, and business partners, which involves many colleagues and people within the organization.
The public sector reports that meeting scheduling is one of the most time consuming non-essential tasks during an average workday. Office workers in public services and public enterprises say spending close to five hours a week every week on meeting management and searching for space to collaborate with coworkers. With meeting rooms and rooms for collaboration being a limited resource within the office, this is an ultimate source of friction and frustration.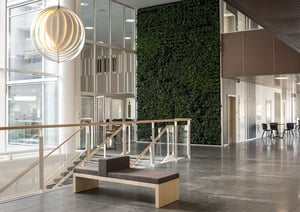 "Without AskCody, the search for meeting rooms would be difficult and a lot of resources would have been wasted. The municipality of Skanderborg is, therefore, more than happy for our AskCody installation and 100% satisfied."
On top of that, consider the different service units and service vendors supporting meetings within the public services sector. Facility management must ensure that the right amount and configuration of rooms and workspaces are available with the necessary table arrangements, desks, and room for collaboration.
The canteen and kitchen prepare food, beverages, or other services that must be ready and delivered on time. The reception must track the day's visitors, manage check-ins, print visitor badges, notify the host upon attendee arrivals, and check-out guests, perhaps even monitor front-desk security. Finance must settle costs and manage tax and cost centers correctly, maybe also synchronize with ERP or financial systems.
For public and government organizations, these time-consuming processes are costly and cumbersome for service providers and service managers. Because they are always hustling to stay up-to-date on impending needs and ensuring everything is delivered to the right place at the right time to support the core of the business.
Moreover, for facility management or corporate real estate, who need to ensure the best possible utilization of the workspace to get the most out of the real estate investment and the office lease, it can be costly too.
Get inspired by related articles on the modern workplace transformation for the Public Sector and Government
"Our vision was to tailor the entire workflow for the individual employee. We now plan everything in AskCody. It is extremely easy for the individual employee to book meetings, and we get intelligent help in booking rooms that match the number of participants, so that very few attendees do not occupy the large meeting rooms. At the same time, we can order service for the meeting, and book all meeting expenses directly in our financial system. With the connected visitor management system all visitors will also meet the AskCody system when they check in. In this way, we make the most of all resources across our 150 locations."

"Only being able to book meeting rooms in advance, is just not enough for us. We need both the flexibility and physical capacity to handle spontaneous meetings. With AskCody we can keep some rooms for exactly that and book our emergency meetings directly on a tablet just outside the meeting room and can quickly find a vacant room. It gives our users peace of mind to know that there is always a resource that can be exploited and used." We would love to show you AskCody
Understand how we can help you in your organizational needs