You can now enable Microsoft Azure SSO for the AskCody Management Portal, creating a secure and seamless login experience for all users. With this, you can also apply multifactor authentication. For IT, this means secure access management within Azure AD. For end-users, SSO means faster login with fewer clicks.
Read about the benefits of Single Sign-On for AskCody, how to enable it, and how to set up SSO here.
SSO available for AskCody
Single Sign-On provides a secure and user-friendly login experience to your AskCody Account. With this, you can take advantage of Microsoft Azure's high-security standards and set up protective measures such as enabling multifactor authentication.
SSO makes authentication not just more secure, but also easier for the end-user too, with no need to remember a specific set of credentials created for AskCody. End-users can use their Microsoft Credentials to access AskCody - making it easy to utilize and a breeze to onboard new users.
How to enable Single Sign-On?
If you want to enable SSO you can follow our guide here: Setting up Microsoft Single Sign-On.
For enabling SSO there are two requirements:
Users of the AskCody Management Portal must be in your organizational Microsoft Azure AD
You must have configured and enabled User Management for AskCody using Microsoft Azure Active Directory
3 Key Benefits of Single Sign-On
Enjoy the great benefits of using Microsoft as an identity provider for login to AskCody and preserve the ability to manage access policies, and multifactor authentication, while providing a frictionless user experience for users in Azure AD.
Single Sign-On provides 3 key benefits worth mentioning.
1.
Use Microsoft credentials to access AskCody
Single Sign-On allows users to access the AskCody Platform using their Microsoft account. This means, your end-users are not tasked with creating their own unique passwords (which are less secure).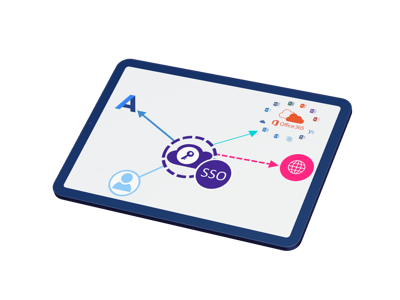 2.
Enhanced security and access control
Single Sign-On improves security because we leverage Microsoft Azure AD to authenticate users. This will allow customers to enable multifactor authentication creating an extra layer of protection. SSO also makes it easy for IT teams to oversee access management from within Azure Active Directory. Making it easy to set up compliance guidelines.
3.

SSO means faster onboarding and getting started with AskCody
With Single Sign-On you can now give users access to the platform faster. Adding new users to your Azure AD security groups grants them direct access to AskCody. Simply share the login page with your new users, and they can log in immediately with no need to set up a new user account first.
Our Commitment to You
In June we made a commitment to all AskCody customers. A part of that commitment included that:
"We want to provide the most robust, modern, and available Cloud Platform based on Microsoft Azure's unmatched power and global scale."
With the release of Single Sign-On, we are closer to reaching that goal, but there is still more work to be done. You can follow our progression by signing up for Product Updates in the top right corner. We have a lot more exciting news in our pipeline, so stay tuned 👋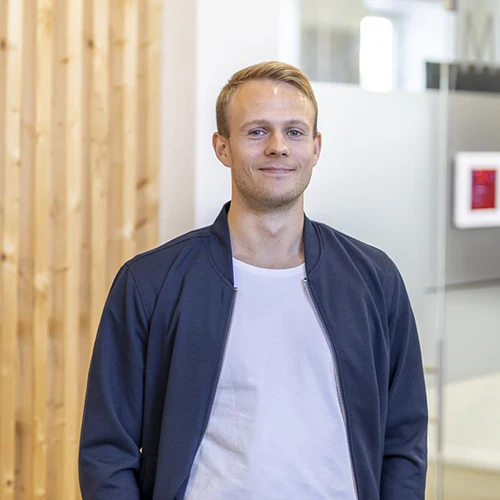 Johannes Hergaard
Product Manager, AskCody. Writes about human-computer interaction, user experiences, and new advances, helping people in their daily work. Johannes has a background in engineering physiology and has worked with various methods for understanding and evaluating the interaction between people and technology.