If you think compliance is expensive, try non-compliance. In today's data-heavy environment, being compliant in every aspect of a company's business is vital. Especially talking about data processing and information security.
In the EU, this has been made obligatory primarily through the General Data Protection Regulation (GDPR), and similar data protection regulations are apparent in other parts of the world. Regulations like GDPR require that companies uphold different obligations such as a continually updated Data Protection Addendum and agreement between a Data Processor and Data Controller, stating and regulating on what legal basis data is processed, etc.
Entering a relationship with a vendor or supplier, it is of the utmost importance to know that your company's data is being handled professionally, with integrity and confidentiality, and in compliance with applicable law.
But how do you make sure that your data is protected? On what basis can you trust a company with your data or the data of your clients? How can you be sure that your data processor is qualified to ensure data protection?
We recommend that you only work with suppliers who have achieved independent third-party audit reports on Information Security.
Ensuring compliance when processing data by obtaining an externally approved report of data processing activities, such as an ISAE 3000 standard report of compliance, is beneficial for both a vendor or supplier and their customers.
This gives the customer confidence and security, that data is processed in compliance with the applicable law.
What is an ISAE 3000 Report?
An ISAE 3000 Report (comparable to a SOC 2 Report) is the assurance standard for compliance, sustainability, and outsourcing audits. ISAE 3000 manages the assurance of non-financial information and is audited by a 3rd party, professional audit firm to assure that procedures and controls are in place and operate effectively.
Compliance, data processing agreements, controls. Bringing all this jargon down a level to put it in perspective; an ISAE 3000 report is a stamp of approval that the services and systems you use are treating your data with respect and in compliance with the law.
Why should you choose a vendor with an independent 3rd party ISAE 3000 report?
Working with a supplier who holds an ISAE 3000 report proves that your data is being treated with integrity and confidentiality and that all data processing activities and potential risks are being documented and controlled accordingly.
This is a huge advantage for you as a customer as it gives you comfort, security, and assurance that the system or services you are considering implementing maintain the highest security standards, assess risks accordingly, and perform excellent quality control.
We have listed eight key reasons why you should always choose a supplier that holds a third-party ISAE 3000 report:
Trust - Entering an agreement with a company that has an ISAE 3000 report means you enter a relationship built on trust.
Credibility and Security - An ISAE 3000 report is externally audited, holding all the information you need to understand how your data is processed.
An Exact Description of Data Processing Activities - Data processing activities are elaborated in an ISAE 3000 report.
External Auditors Give a Third Party Stamp of Approval - With an ISAE 3000 report, you have an externally audited document that describes data processing and adherence to regulations.
Make Data Processing Suspicion Redundant - Working with a supplier with an ISAE 3000 report ensures data processing standards.
Knowledge of Controls - An ISAE 3000 report details controls tested by the external auditing firm.
Breach Notification - An ISAE 3000 report ensures procedures are implemented for breach notification.
Constant Recording of Processing Activities - An ISAE 3000 report records changes to processing activities.
AskCody's ISAE 3000 Report
At AskCody, we are constantly improving our data protection, both in regard to securing the data that is shared with us, as well as complying with data protection laws.
As part of our promise to provide an enterprise-grade platform with the highest security standards implemented, AskCody performs on a yearly basis a third-party audit and inspection to verify compliance with our DPA, GDPR, and Information Security Policy.
An independent third party has controlled and certified our security measures, compliance, etc. to clarify and document that we have implemented security measures and that those measures work efficiently.
Thus, we can provide our trusted Customers and Business Partners the assurance they need that AskCody processes data responsibly. In turn, they can assure their users and employees that personal data is handled with care and in compliance with data protection laws (GDPR).
The ISAE 3000 Report is also useful when assessing compliance with instructions and data processing agreements.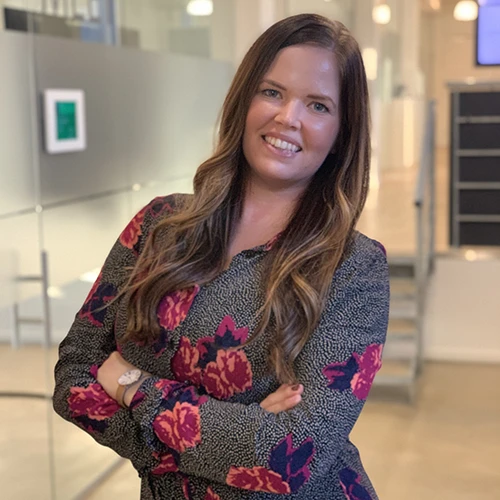 Mette Kirk Kjærsgaard
Business and Compliance Administrator, AskCody. Mette writes about GDPR compliance, data security, and workplace safety. She can recite our DPA (Data Processing Agreement) in her sleep and tries to educate on the importance of handling data with the utmost care.