To that, we can answer clearly - Yes. And not only that - AskCody is uniquely directly built into Outlook, Exchange and Azure. And we work very closely together with Microsoft to ensure it will continue that way for the future. As we like to say it: We are the integrated workplace platform built for Microsoft.
One way to ensure this is that we are a Microsoft Partner working together with Microsoft on our meeting management platform. We are proud of this close connection with Microsoft.

The tight cooperation with Microsoft is one of the things that works as essential differentiator for us compared with other solutions. We base our platform on the same consolidated, single source of truth view of all your data to provide easy access and reduce waiting times. That unified view is the data structure that already exists within your Microsoft Azure and/or Exchange environment.
One of the reasons Microsoft chose to partner with AskCody originally is the way we use Exchange as the only data layer for your meeting platform to provide enhanced functionalities – without creating a copy of every meeting in our systems. Other competitive solutions that offer similar capabilities typically require additional integrations between databases and synchronizations.
This integration is often a key parameter for professional and financial service organizations and enterprise cooperations because of size, complexity, and – in many cases – security needs. Read more in the AskCody overview.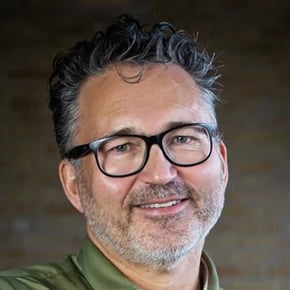 Lars Ørhøj Lauridsen
Hubspot CRM and Inbound Marketing Expert. Works with optimizing businesses' inbound revenue processes. He has experience in the areas of marketing and sales in SaaS companies and in agencies. And has engaged in team development and change management with a focus on fair process principles.