We recently updated our Locations page in the Admin Center to give a better overview and easily let you edit meeting rooms, desks, room displays, receptions, and service providers across multiple office locations. You can now effectively manage and set up locations for your offices and export all existing workplace location data.
Read more on the Updated Locations in Admin Center
Read more on How To Easily Create Reports From Your Location Data
Updated Locations in Admin Center
To provide you with more relevant information about your locations, we have added an additional layer of information that increases the depth and availability of the data associated with your office locations.


In the Locations section, it is now possible to see all assigned licenses and products to each location and sort them with one click to easily manage the license and product distribution by location. AskCody admin users can also see the products and licenses assigned to each location in more detail by clicking on them, and then on the number of each product type, they would like to see information about.
With these filtered views, you can now manage your office resources in an easier way, as the table creates a transparent overview of how your meeting rooms, desks, displays, etc. are distributed by location.
Easily Create Reports From Your Location Data
To better manage and create reports about the license distribution, it is now possible to export data from the Locations page, which includes all the information relevant to the locations, including the license distribution across them.
This will give you access to relevant workplace data and give full control over which data to be exported for further reporting.
To export the data, users can click on the 'Export' button at the top-right corner of the Locations table, which allow admins to select the data they want to include in their report and choose between Excel and CSV for file formats.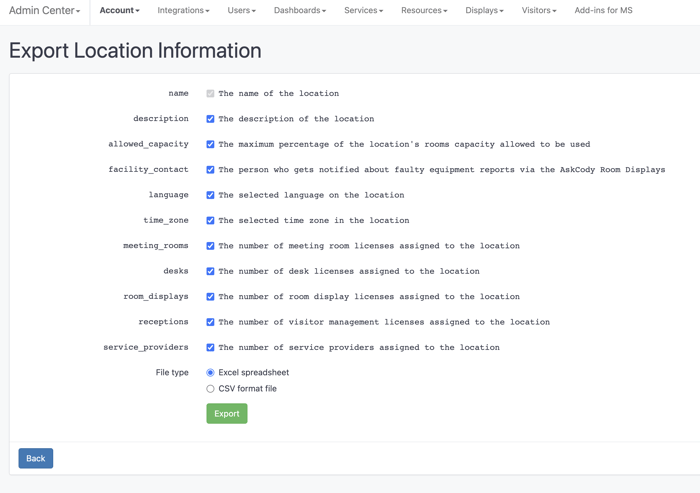 With this feature, you will now be able to easily manage all products and licenses distribution data by location and use it for further reporting.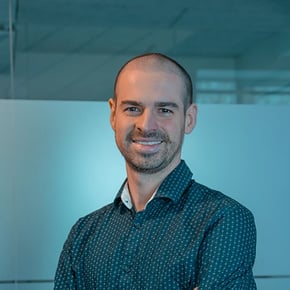 David B. Posada
Product Manager, AskCody. Works with introducing and enlightening about product improvements, and new platform features. He also helps increase adoption by creating product communication.