We have now solved an important issue so that it's possible to hide sensitive tax informations in confirmation and notification emails sent from the AskCody platform. Custom Properties fields* comes in a variety of types and are individually created and customized by the organization. Some of the informations typed in custom properties can be sensitive and should not be visible in emails.
E.g.,You have a Custom Property called "Credit card number" or "External attendees emails", that your employees need to fill out when ordering services for their meeting. These informations could be sensitive and should not be sent out in an email.
With the option "Custom Properties in emails", it is possible to disable specific Customer properties in emails to prevent sensitive informations from being shown.
*Custom Properties are customizable fields about tax laws and policies that an organization might have, that employees fill out when meeting services are requested in either the AskCody Services Add-in for MS or in the Services Web Portal.
How to disable specific Custom Properties in emails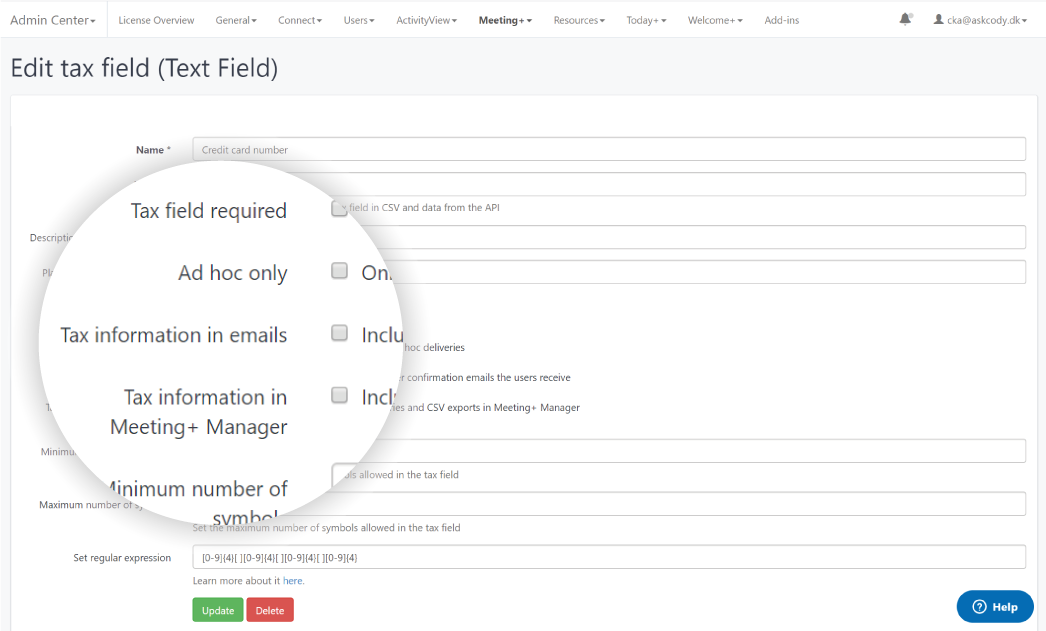 Log in to the AskCody Portal.

Go to the Admin Center.

Click on Services.

Choose Custom Properties.

Click Edit on the Property that could contain sensitive informations.

Find "Custom property information in emails" and disable the check-box.